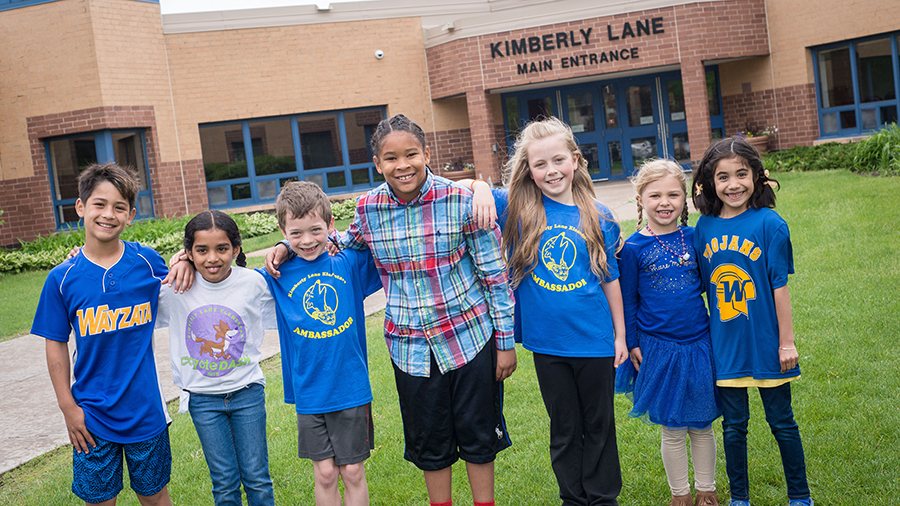 Coyote Code Card Winners 
At Kimberly Lane we notice great behavior! Any staff member at Kimberly Lane can distribute a "Coyote Code Coupon" when they notice students following our CODE behavior. (Considerate, Own your actions, Do your best, Everyone is safe) If your student brings one of these Coyote Code Coupons home it's because they were noticed for showing CODE behavior through their positive actions. Be proud! Congratulations to:  Dakshuta, Madeline, Tony, Jasleen, Shrenik, and Omar!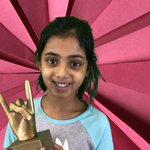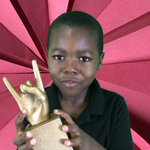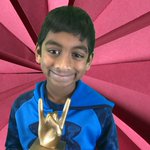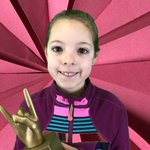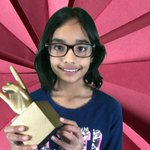 Want to Know When Your Child's Bus Is Arriving?
Want to know exactly when your child's bus is arriving? Please read all the way through the email including information about MyStop under "Around the District". We include all District Department information there, including Health Services, Partners in Prevention, District Committees.

Are You Going To Meadow Ridge In The Fall?  
If you are going to Meadow Ridge in the Fall, the principal,  Karen Keffler,  will be at our next PTA meeting on February 19 at 9:00 a. m. to answer all of your questions and help with transition.  Hope you can join us!
I love To Read Month    
Next week is our Reading Spirit Week for "I Love to Read" month. Help your student show reading spirit with these fun ways to celebrate reading.
Monday: No School
Tuesday: Chill Out and Read "Winter Hat" Day
Wednesday: Fox in Socks "Wear Crazy Socks" Day
Thursday: Read my Shirt Day-wear shirts/sweatshirts with text and writing on it
Friday: Wear/Dress up as your favorite book character/wear a shirt that represents a favorite book, or Wayzata/KL Wear Day

Conference Sign-Up
It is time to sign up for conferences. You will do this through Skyward Family Access. Conferences will be held on Thursday, February 28 and Thursday, March 7 from 3:20-7:20 p.m. You can begin signing up on February 7 at 7:00 a. m.Specialists will be available on these days:
Mr. Windel - 

Thursday, February 21, 3:20-7:20

Mr. Clifton, Mr. Monson, Ms. Hammero - 

Wednesday, March 6, 3:20-7:20

Ms. Zabinski - 

Wednesday, February 27, 3:15-5:15,  

Wednesday, March 6, 3:20-5:20

Mr. Schiemann - 

Tuesday, February 19, 

3:20-7:20
Conference Pot Luck Sign Up    
Conferences are fast approaching and our teachers put in some long days! Please take a moment to sign up for a potluck item for one of our conference nights, February 28 or March 7.  

MCA Testing 
April 9-10 MCA reading testing April 16-17 MCA math testing. Please avoid medical appointments during these testing dates
It's Time To Order Your Yearbook
Please order your year book online at ybpay.lifetouch.com. Our year book ID is 2275619. Yearbooks will be delivered the last week of school to your students classroom. 
Wondering if you've ordered a year book? 
Go to ybpay.lifetouch.com and click "Get Details of Your Previous Orders by Email". Enter your email address and you will receive an email with information on all previous orders linked to your email.

International Night
Come One, Come All to KL's International Night, February 22, 6:00-8:00 p.m. in the gym and cafeteria. Forget about the winter blues and escape to exotic countries around the world!
International cuisine, country exhibits, arts/crafts, ethnic bazaar, performances, music, fashion show, and much more! This is a free event unless you want to shop at the bazaar.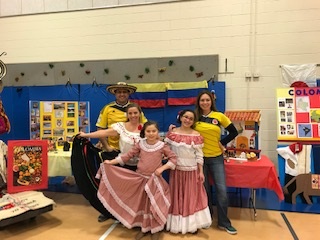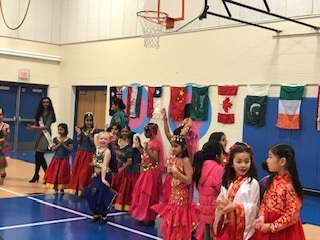 The next PTA meeting is at 9:00 a.m. on February 19. Karen Keffeler, Meadow Ridge Principal, will be at the meeting to answer questions and discuss transition. Hope you can attend!
Get Involved!
The PTA provides school wide programs and activities. And our school is fortunate to have a history of dedicated volunteers who give freely of their time and energy making all these activities possible. With the boundary changes next year I'm sad to say we are losing many of these volunteers to another school. In order to continue serving Kimberly Lane we need a lot of new people to get engaged. Many committee leads are needed and the current PTA Board has served their two year commitment and needs to be replaced. I'm sure you have questions, I did before getting involved.
Concerned about the time commitment? There's something for everyone, even if you only have a few hours to give.

Worried you'll be left on your own to figure it all out? You will not be alone! Prior board members/committee leads will support you through the transition and provide any training necessary.

Nervous that signing up now means you'll have the job forever? Not so, lead a committee for one year and be done. But you might just have so much fun you'll continue doing it!

Don't want to do it alone? Sign up with a friend and share the work!

Think you don't know anyone? Get involved and meet some great people. We have fun while we work!

Don't like the way things have been run or have other ideas? Fantastic, new ideas and energy are always welcome!

Take a look at the list of openings below and consider how you can help. To ask questions or indicate your interest contact Kayleen Litterer at littkd@me.com.
PTA Board
President
Vice President
Secretary
Treasurer - this is a critical role and we request someone with accounting background

Committee Leads
Coyote Dash
Coyote Jam
Legislative Action Committee
Outdoor Classroom
Partners in Art
Service Club
Spiritwear
Student Directory
Yearbook
Did you know that there is a binder in the office that holds a list of all of the staff and teachers favorite things? If you are looking to surprise your teacher with a holiday treat just ask for the binder. We are all so grateful for everything they do for our students.
Emergency School Closing
The superintendent may close school, delay the start of school or dismiss school early because of extreme weather or other emergency conditions. If schools are to be closed for the entire day, an announcement will be made as early as possible over WCCO 830 AM radio; WCCO-TV, Channel 4; KSTP-TV, Channel 5; KMSP-TV, Channel 9; and KARE- TV, Channel 11. Announcements will also be posted on the District's website at wayzataschools.org and phone calls and email messages will be sent to all families using the district's parent notification system.
Our school utilizes the SchoolMessenger system to deliver SMS text messages, straight to your mobile phone with important information. To participate in this free service, ensure that you have entered your cell phone number in the Skylert section of Skyward Family Access, then send a text message of "Y" or "Yes" to our district's short code number, 67587.
---
My Stop® App – Live Bus GPS Information
My Stop® is a web-based application available to all Wayzata Public School parents and students that lets them access live bus GPS information. Using a smartphone or tablet, parents and students can view the current location of buses on routes and the estimated time of arrival at their neighborhood bus stops. This simple tool gives families and students the ability to know approximately where the school bus is on its route. My Stop® displays the school bus' approximate location on a map, as well as the estimated time of arrival (ETA) to a specific student's bus stop. The school bus' location is automatically updated every 1 to 2 minutes and the ETA is recalculated to accommodate any delays due to traffic while the bus is en route.
---
6th Grade Band & Orchestra Instrument Selection Nights
Remaining 6th Grade Band and Orchestra Instrument Selection Nights are February 11, 21 and 26. Students who are interested in playing in band or orchestra in 6th grade must sign-up for a 20-minute instrument selection time at Central Middle School.
If you have questions, please contact Karen Frawley about band or Tom Pieper about orchestra.
---
We've had so many great Ask Ali questions flooding our inbox over the past month. Thanks to all who have submitted! We want you to know Ali, along with her network of local experts, have been working hard to answer these questions. Responses are posted every Monday on her blog at partnersinpreventionmn.org/askali. Parents, you've got to check out the responses to these questions! There are some interesting ones that have been asked; chances are you might be wondering some of these things. Keep the questions coming!
WISHES offerings at Kimberly Lane:
Engineering Club - next session begins March 4
Pulley Engineers - starts March 14
New Youth and Adult Enrichment catalog is online now! Check out all our offerings!
---
Upcoming Event:
Parenting with Vision - Gray Matter: Parenting through Complicated, Emerging Trends - A panel of experts discussing the difficult in-between areas of parenting. From vaping to privacy, these are just two of the gray topics that parents face trying to address emerging trends and raising youth in a world where things aren't black and white. Tuesday, March 12, 7:00-8:30 p.m. at Central Middle School
Thursday, February 21, 2019
5:30 PM - 8:30 PM
Tuesday, February 26, 2019
5:30 PM - 8:30 PM
17405 Old Rockford Road, Plymouth, MN 55446 | 763-745-5600