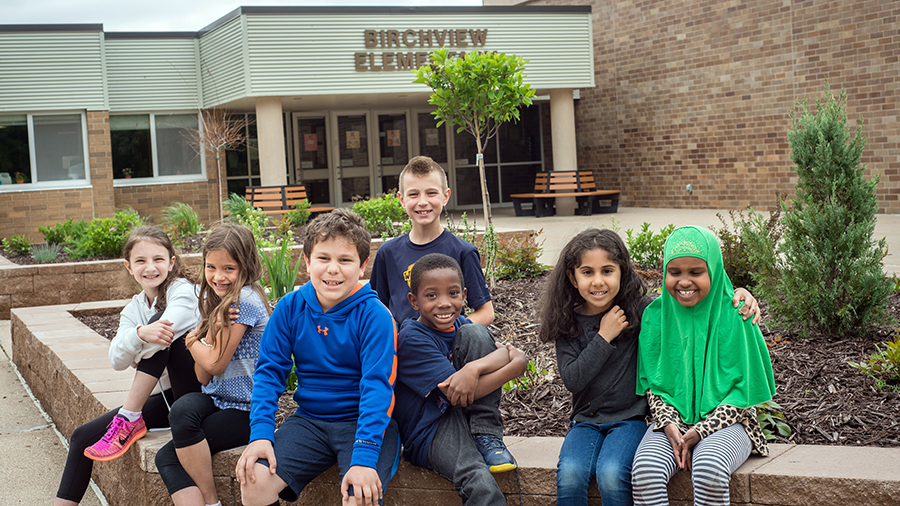 A message from Mr. Fredrickson
Dear Families,
The weather has not been the best for recess this year. Unfortunately, we have a lot of ice where students are used to playing. We have closed a few sections of the playground and marked especially slippery spots with cones so students know to stay out. Our recess teachers are doing an excellent job of working with students and classroom teachers to help students know what is OK and not OK on the playground so we can avoid falls.
As we focus on safety, we ask families to support us by having conversations with their children about what they are doing on the playground. You may also ask what they are doing to keep themselves safe around ice. As always, if any concerns come up in these conversations, don't hesitate to reach out to us.
Safety First!
Mr. Fredrickson
Specialist News
Wondering what is happening in specialists?  Mrs. Gehrz is sharing what is going on in Music.
Kindergarten Registration
It's time to register the class of 2032 for school. Students who have turned 5 before September 1, 2019 are eligible to start kindergarten in the fall. Kindergarten Information Night will be held Thursday, January 24 from 5:00-7:00 p.m. We would love to have all students registered before that night.
Nancy Carlson, Wayzata Public Library
Children's author and illustrator, Nancy Carlson will present on Saturday, January 12 from 10:00-10:45 a.m. This program will take place in the Community Room at Wayzata City Hall, 600 Rice Street East.  Listen to stories by local children's author Nancy Carlson and learn how she creates her stories and illustrations. This event is sponsored by Breck School.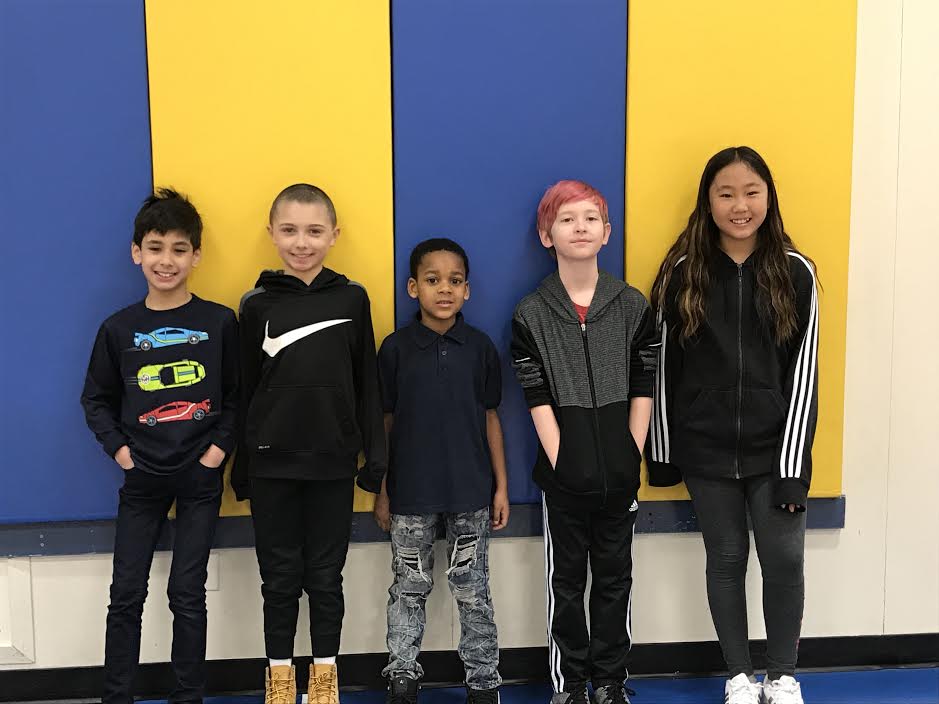 Our Trojan Pride shout out this week goes to Jonny, Dawood, Angel, Brooklyn, Xavier, and Labron.  Great work to these students for showing Trojan Pride in the lunchroom, hallways, Bright Start, and their classrooms. Keep up the good work!
Family Math Night
Parents and students are invited to come Monday, January 28, 4:30-5:30 p.m. in the gym to play some of the math work place games students experience in the classroom, learn about ideas to help your child at home, and ask questions about the Bridges curriculum. We will also have a drawing for some fun math games to giveaway. Food will not be served so please plan accordingly.
Order your Yearbook now
Your friends. Your school. Your yearbook.  $13. Don't miss this year's school memories.  Order your yearbook through March 15.  Please place your yearbook order online.

The Birchview PTA is a non-profit organization whose mission is to enhance learning outside the classroom, provide equitable opportunities to students and staff, create community and show appreciation for our community members.
Wayzata Special Education Advisory Council Transition & Recreational Resource Fair for Parents
You're invited to come and meet representatives from selected organizations that provide programming for students with special needs February 5, 2019, 6:00-8:00 p.m. Keynote speaker and four panels offering question/ answer format for school-to-school transitions at each school level. View the flyer for more information.
---
6th Grade Band & Orchestra Instrument Selection Nights
6th Grade Band and Orchestra Instrument Selection Nights are January 29, February 5, 11, 21 and 26. Students who are interested in playing in band or orchestra in 6th grade must sign-up for a 20-minute instrument selection time at Central Middle School.
If you have questions, please contact Karen Frawley about band or Tom Pieper about orchestra.
---
Wayzata Legislative Action Committee (LAC) Update
In December, Wayzata LAC heard from Scott Croonquist, Executive Director, Association of Metropolitan School Districts (AMSD). Scott discussed approval of the AMSD legislative platform and legislative priorities for the 2019 Legislative Session. Cheryl Polzin, Wayzata School Board member, shared the Minnesota School Board Association (MSBA) Legislative Agenda, which includes a resolution to fund all School Safety Grants. The committee discussed the work before Governor Tim Walz and Lieutenant Governor Peggy Flanagan, the Republican-controlled Minnesota Senate, and the DFL-controlled House of Representatives. The LAC will continue to work on position papers for approved 2019 Platform.
In January, Senator Ron Latz (Senate District 46) joined the LAC to hear from the committee and to share his view on the 2019 Legislative Session. Jody Remsing, Wayzata Public Schools Director of Special Services, presented on the Senate E-12 Education Policy Committee hearings in November 2018 regarding policy proposals that will help to address the special education cross-subsidy.
If you have any questions or would like further information, please contact Monica Dawson, LAC Citizen Chair, or visit the District website. Visit the Minnesota Legislature website to learn who represents you.
---
Ask Ali the tough questions you might be too scared to ask in person. Alison Wobschall, M.A., director of Partners in Prevention, is a psychologist with 14 years of experience in prevention. She has a special passion for healthy brain development. Submit any questions you have regarding topics surrounding substances, mental health, and parenting strategies.
Parents of 5th Graders: Join us for "Transitioning to Middle School: A Parent's Guide" Tuesday, January 29, 7:00-8:30 p.m. at Central Middle School. This evening will feature a panel of district specialists speaking on areas of common concern and interest for parents. Representatives from each middle school will be available for questions. This program is designed for parents of current 5th grade students.
---
Upcoming Home Base/Bright Start childcare registration information
Home Base is an optional before and/or after school childcare program. Bright Start is a component of Home Base offering all day care with a pre-kindergarten curriculum. The programs are offered through the Wayzata Community Education department. Sites are located at each of the Wayzata School district's elementary sites. Registration requests must be submitted annually for attendance in the summer and/or school year programs. Acceptance is based upon the time of registration and site availability. Wait lists will be formed once a site reaches capacity. Please refer to the registration flyer and the Home Base website for further information.
Priority registration: February 4, 2019 at 7:00 a.m. - February 8, 2019 at 4:00 p.m. (For current enrollees in any Home Base program component)
Open registration: February 13, 2019 at 7:00 a.m.
---
New Youth and Adult Enrichment catalog is online now! Check out all our offerings!
Birchview Ski and Snowboard Club - registration ends Jan 30 for session 2, register here.
425 Ranchview Lane, Plymouth, MN 55447 | 763-745-5300