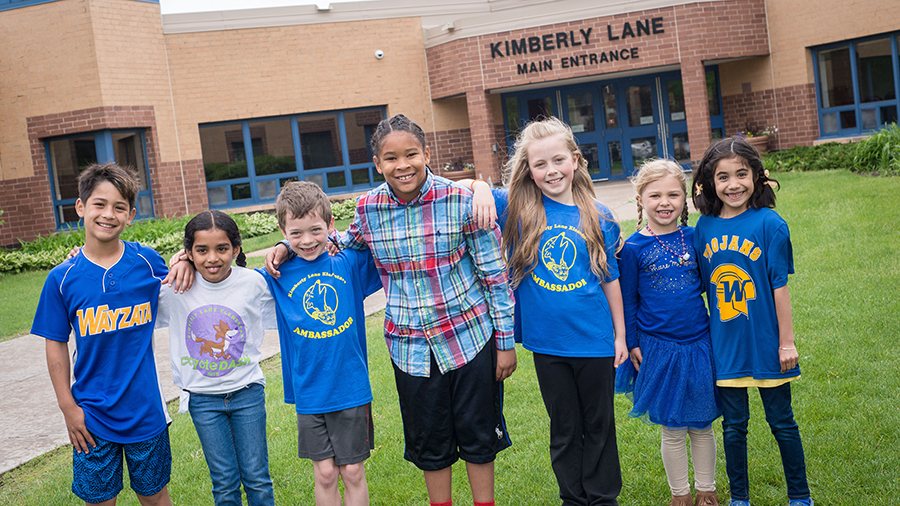 Kimberly Lane C.O.D.E. Bus Award
Kimberly Lane has started a new program to promote following the C.O.D.E. while on the bus. Each month, a student from each bus route will be recognized for following the C.O.D.E. on the bus from the nominations submitted by the fourth and fifth grade student bus ambassadors. The following students were recognized from the months of October and November: Charlotte Salmela, Hunter Duffy, Pranusha Udhayakumar, Avneesh Beejawat, Ishan Iska, Ayona Banerjee, Ryan Felty, Isabella Swienton, Audriana Merda, Allison Lavender, Abhay Bajwa, Priyamvada Banerjee, Gretta Baumbart, Rithik Billakanti, Disha Garg, and Keira Kraemer.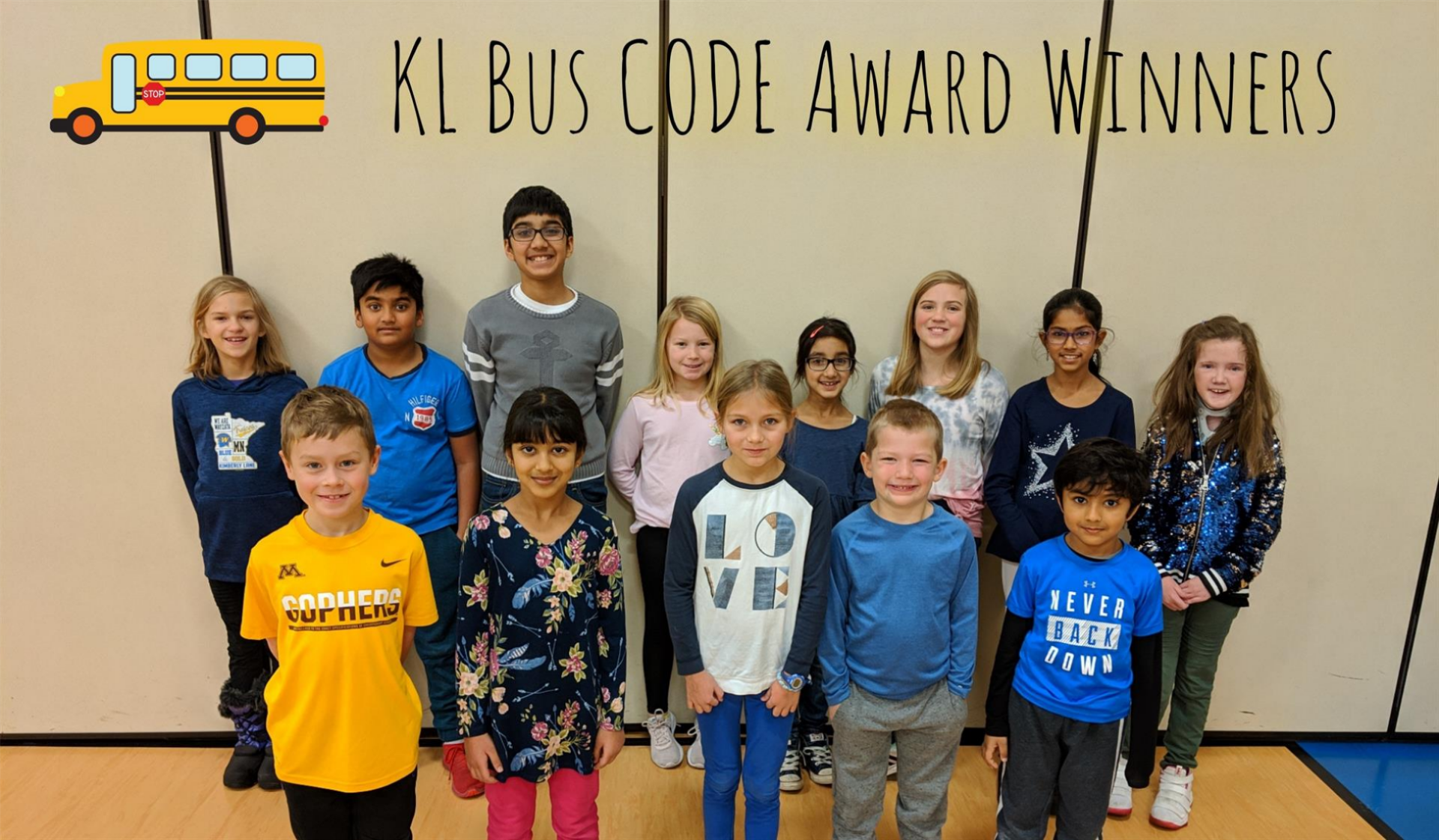 KL International Night
Do you want to travel the world without getting on a plane? Come one, come all to International Night Friday, February 22, 6-8 p.m. Enjoy international cuisine, festive and colorful performances, crafts and games, country exhibits, and more! This is a free event unless you want to shop at the bazaar. We are looking for volunteers to join our committees: exhibits, performances, and food. If you have any questions please contact Eram Mashadi at Eram.Mashadi@wayzataschools.org.
Plymouth Fire Prevention Poster Winner 
Congratulations to Aadi Thakker who was chosen as the first place winner in the 2018 Fire Prevention Poster Contest. Aadi won a $15.00 cash prize as well as freezie treats for the entire class.
Gifts For Seniors 
Our Gifts For Seniors will be running now through December 20. Gifts for Seniors is a non-profit program dedicated to helping senior citizens who have been forgotten in Minnesota. There will be a blue barrel located in the front foyer; deposit any new items that can be delivered to senior citizens who have been forgotten by their loved ones, community and friends. Let's work together to remember them. Item requests are simple and sensible:
Men and Women clothing- sweaters, sweatshirts, slacks, shirts, sweats, and fleece- all sizes

Men and Women pajamas all sizes

Small appliances

Greeting card sets with stamps

Towel sets

Slippers (non-skid bottoms)

Blankets and pillows

Hats, scarves, mittens and gloves

Personal Care sets

Dishes and flatware

Books and movies on CD/DVD

Puzzles with 500 or less count

Gift cards to grocery and discount stores
Check out giftsforseniors.org for more information and gift ideas.
Fun Bingo Night
Thank you for coming to Bingo Night. A special thank you to Megan Nuthals for organizing and making this fun event happen and to all the teachers who volunteered to be Bingo Callers. Everyone had a great time.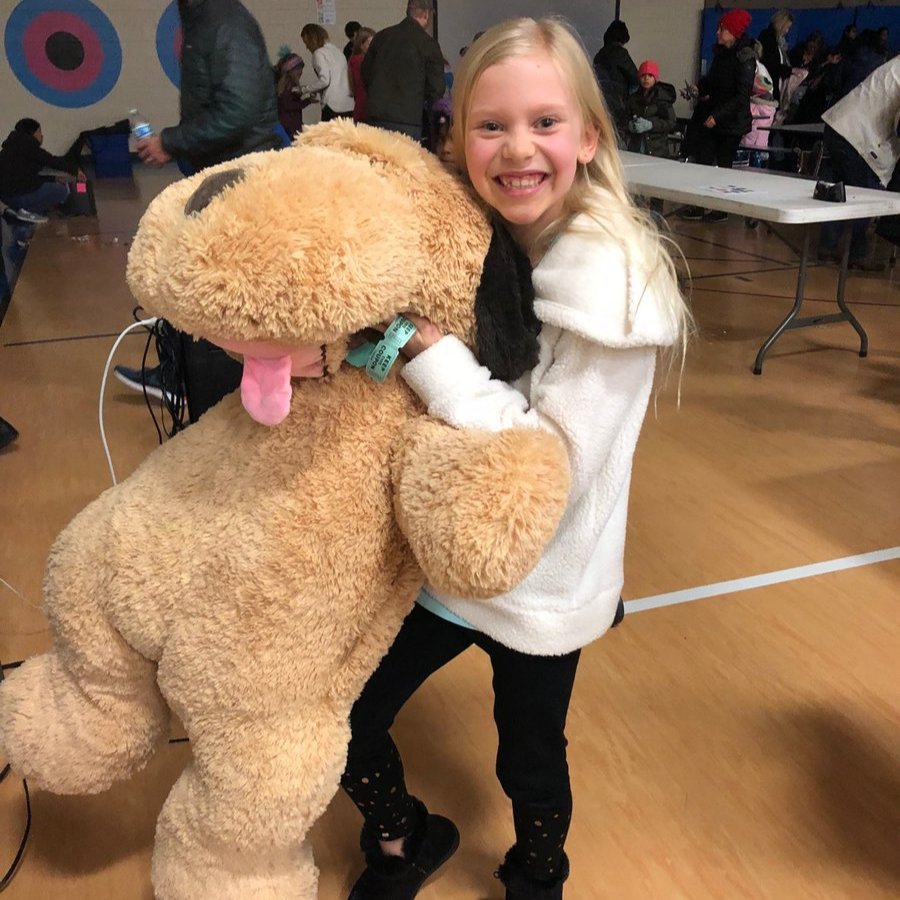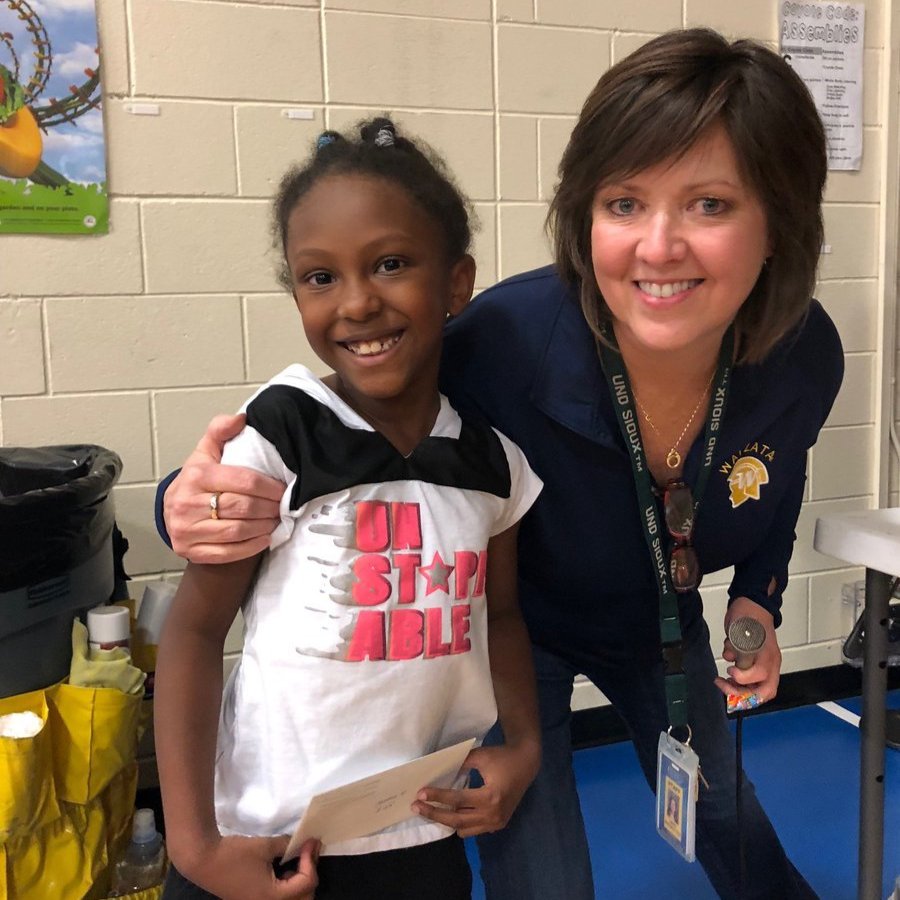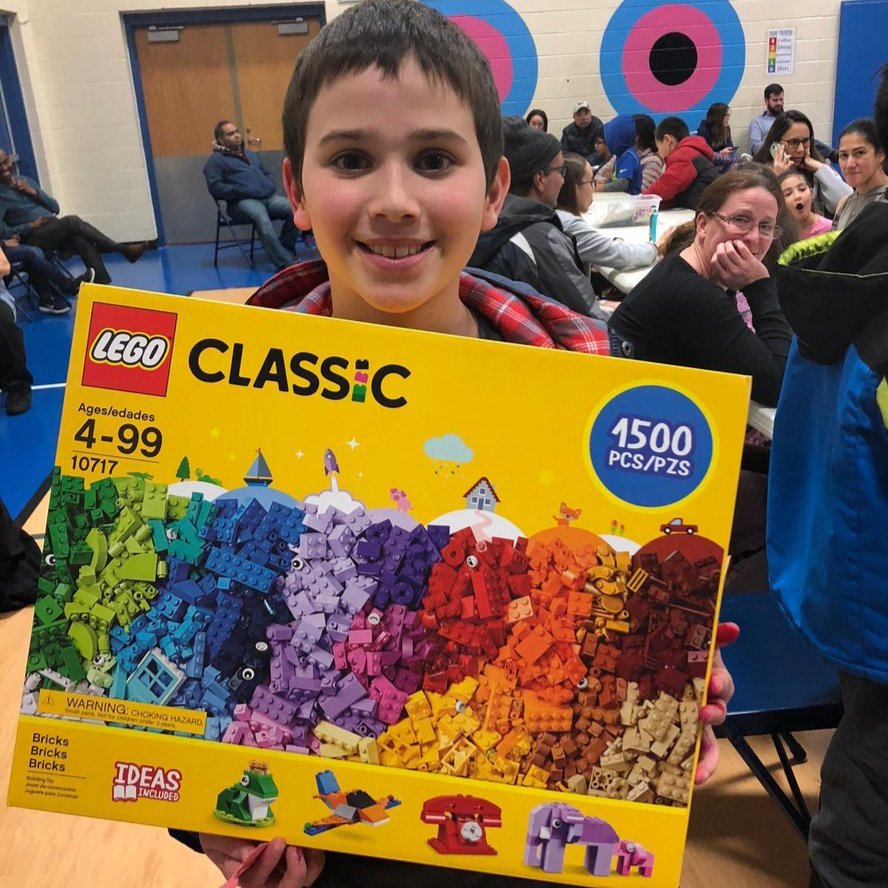 Next PTA Meeting
December 13, 9:00 a.m.
Please join us for donuts and learn what's happening at the school.
Looking for a way to say thank you and wish your child's teacher a happy holiday season? Show them you care with the Wayzata Education Fund's Thank A Teacher program. A donation made through this program will come with a certificate of appreciation to that teacher from their student. As a bonus, any donation of $25 or more also comes with a bundlet from Nothing Bundt Cakes – Minnetonka. Any donation through the program between now and December 18 will be delivered to your child's teacher before winter break. Say thank you and support a good cause all at once.
---
Ask Ali the tough questions you might be too scared to ask in person. Alison Wobschall, M.A., director of Partners in Prevention, is a psychologist with 14 years of experience in prevention. She has a special passion for healthy brain development. Submit any questions you have regarding topics surrounding substances, mental health, and parenting strategies.
Check out our addition of Discover Racquetball with Life Time! Find more information here. Grades 3-12, beginners welcome! Register here.
Upcoming Event:
Young Scientist Roundtable - Wednesday, Dec 12
Rhythms of the Heart: from normal to abnormal and back again
Event is free.
17405 Old Rockford Road, Plymouth, MN 55446 | 763-745-5600