May 31: Memorial Day - No School
June 3: Seniors' Last Day of School
June 4: Graduation
June 10: Last Day of School
Senior Survey: If you have not completed the Senior Survey emailed to you, please do so as soon as possible. It contains directions for sending your final transcript and an opportunity to provide feedback on your experience with the counseling department.
There are only three Fridays left of the school year!
Utilize Fridays (asynchronous days) as a day to turn in missing work, make up a test, or meet with your teachers. Use it as a resource!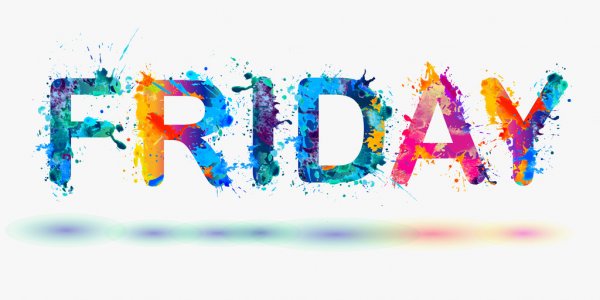 There are a number of different options available to students after high school. The Post-Secondary Pathways website will help you explore information and requirements about each opportunity for your journey after high school. Keep an open mind about all opportunities available, you never know what pieces will fall into place to make the perfect fit for you.
May in Mental Health Awareness Month. Make sure you are taking time to care for your mental health! Strategies for dealing with stress and anxiety, and for balancing your mental health, are:
Talk with your family, a friend, a counselor, a doctor, or teacher
Be active, exercise, move your body
Spend time outside, get some sunshine and Vitamin D
Eat a balanced, healthy diet
Get enough restful sleep
Be mindful, and take time for yourself each day
Build in routines, and start small
MACAC Camp College
Camp College is a FREE virtual event, students will learn about the admissions process, financial aid, college resources, and more. Attendees will be entered into various prize drawings on July, 28-29 via Zoom. Registration closes Monday July, 19.
Summer Volunteers Needed!
Wayzata High School students are needed as summer volunteers across the community this summer. Volunteering during the summer is a great way to serve one's community and gain valuable experience and skills. Organizations and programs needing Wayzata High School student volunteers this summer include: Camp Explore at Meadow Ridge, Wayzata Kids summer sites, Wayzata Summer Youth Camps at Oakwood, Wayzata Chamber of Commerce special events, City of Plymouth, local senior living communities, and more. Check out the Wayzata High School - Summer Youth Volunteer Opportunities brochure for a wide variety of volunteer opportunities. Many volunteer opportunities have REGISTRATION DEADLINES coming up fast, so don't delay reviewing the volunteer options for summer. For questions contact: Brenda Badger, Club Y.E.S. Program Manager at brenda.badger@wayzataschools.org or (763)745-6807.