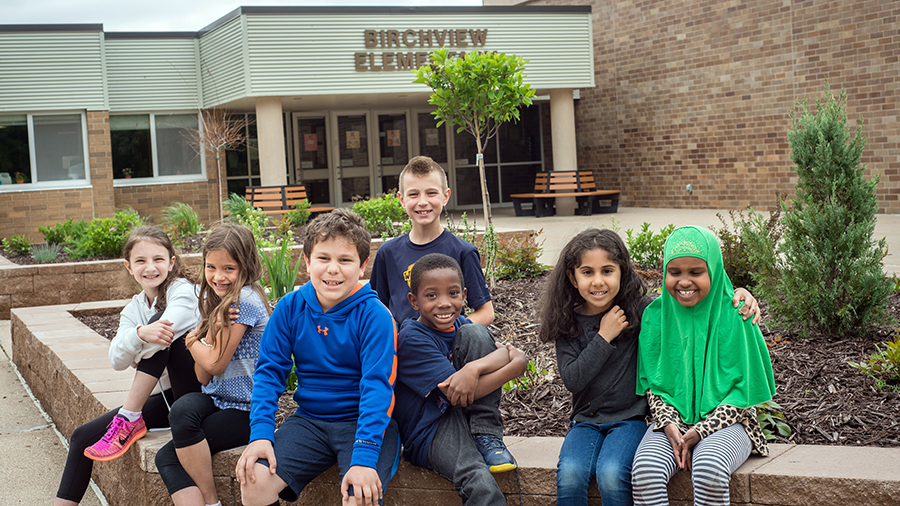 Message from Mr. Fredrickson
Thank you, families, for your great support of the Bobcat Fun Run! We had a large turnout of parents and loved ones on race day and huge monetary support for our PTA. Can you believe our community raised more than $35,000? This includes corporate sponsorship, which paid for the expenses like t-shirts and the inflatable arch.
We also celebrated with an all school read-in on the afternoon of the Fun Run. This was to celebrate completing our Trojan Pride passports. The Trojan Pride passports were our way of teaching students expectations around the school. Students are doing a great job showing Trojan Pride everywhere they go around the building.
Lastly, I got to show my commitment to shaving off my beard and shaving my head for students making it to the $20,000 level. Enjoy the movie that students will see tomorrow as part of the Bobcat News.
Mr. Fredrickson
Principal
Birchview Community Night
Friday, October 26, 6:30-8 p.m.
Families, join us for a fun evening at the school! We'll have bounce houses, a DJ, plus pizza and water for sale. Students who earned VIP status by raising $100 or more for the Fun Run will be notified by their teachers and may arrive at 6 p.m. to start enjoying the fun early. We need parent volunteers to help at Community Night!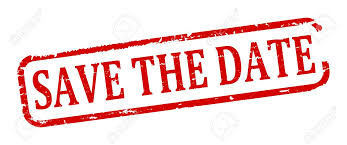 Birchview Movie Night
Friday, November 2, 6:30-8 p.m.
Families, join us for a fun evening at the school! 
Moms' Night Out at Evereve in Wayzata
Wednesday, December 5, 6-9 p.m.
Bring some friends, enjoy refreshments, and shop for holiday gifts or treat yourself!

The Birchview PTA is a non-profit organization whose mission is to enhance learning outside the classroom, provide equitable opportunities to students and staff, create community and show appreciation for our community members.
The District Legislative Action Committee (LAC) met October 10 with Jim Westrum, Wayzata Public Schools Executive Director of Business and Finance, as the guest speaker. All candidates for Minnesota House of Representatives seats in districts serving Wayzata Public Schools were invited. Mr. Westrum gave a brief overview of past accomplishments of LAC advocacy, an overview of public education finance in Minnesota and an update on the current financial position of Wayzata Public Schools. This year's Legislative Platform is scheduled to be finalized at the November LAC meeting and approved at the December 10 School Board meeting. This Platform will guide LAC advocacy at the State Capitol during the 2019 Legislative Session which begins January 8.
If you have any questions or would like further information, please contact Brian Combs or Sarah Suemnig, Birchview's LAC representatives, or visit the District Committees webpage.
---
Wayzata High School Theatre presents The Secret Garden at Wayzata High School in Auditorium 1
Performances Friday, November 9, 7:00 p.m.; Saturday, November 10, 1:00 p.m. and 7:00 p.m.; Thursday, November 15, 7:00 p.m.; Friday, November 16, 7:00 p.m.; Saturday November 17, 1:00 p.m. and 7:00 p.m.
Tickets can be purchased in advance at whstheatre.com.
Adult $15.00, Senior $12.00, Student/Staff $10.00
Check out our addition of Discover Racquetball with Life Time! Find more information here. Grades 3-12, beginners welcome! Register today!
Register now for our after school WISHES classes at Birchview!
Birchview Engineering Club
Art Sampler starts Nov 6
Grandmasters of Chess - next session starts Nov 30

Birchview Ski and Snowboard Club - find out more information here.
Destination Imagination registration is open until Nov 7! Visit our website for more information.
Upcoming Events:
Oct 29 - Young Scientist Roundtable: Space Foods of Yesterday, Today and Tomorrow
Nov 1 - Parenting with Vision: Stress and Anxiety - The Mind-Body Connection
Both events are free with no registration required.
425 Ranchview Lane, Plymouth, MN 55447 | 763-745-5300