March 9-11: Virtual College Exploration
March 10: Wisconsin Education Fair
March 10: Selective College Night, 6:00 p.m.
March 10: Parent Teacher Conferences
March 12: Mindfulness Session for Students
March 19: Junior Seminar, 11:30 a.m.
March 31: End of Term 3
The Junior Seminar that was originally scheduled for March 17, has been moved to Friday, March 19, at 11:30 a.m. on Zoom. Zoom links for Seminar will be sent out on Friday, March 19.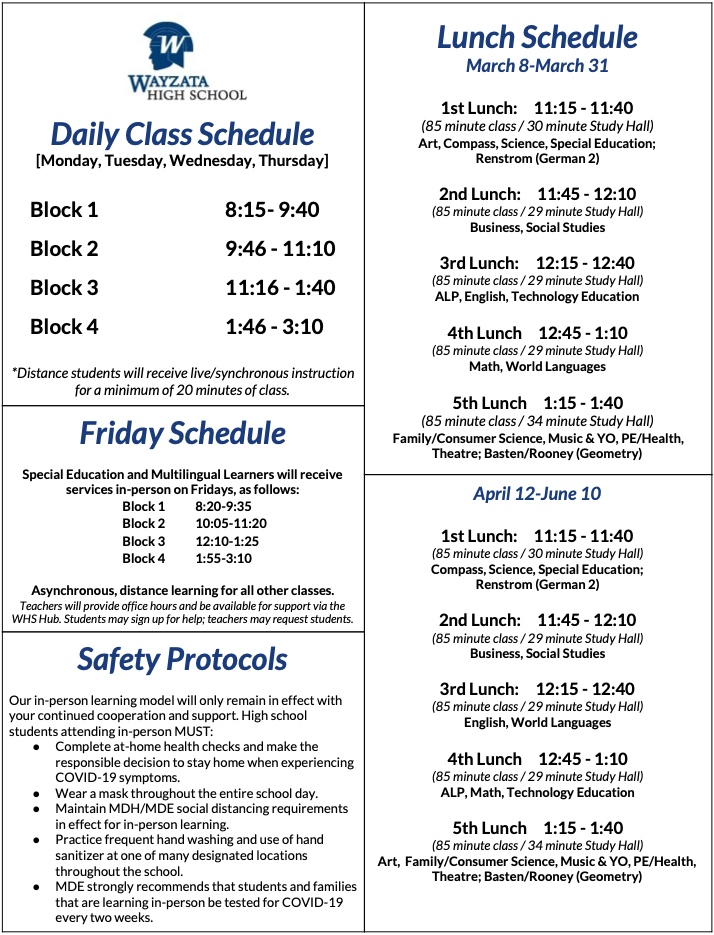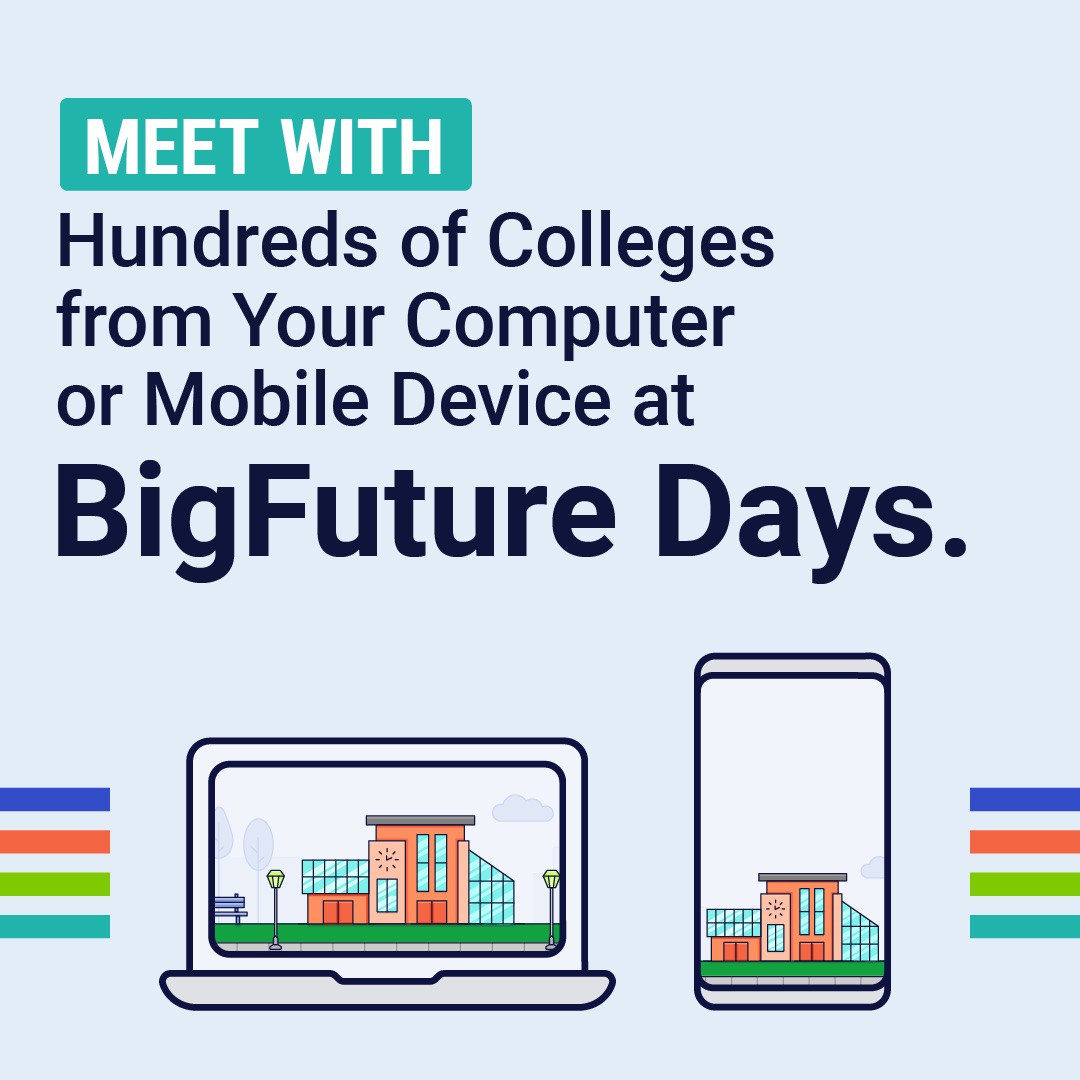 Big Future Days:
CollegeBoard is hosting virtual events for high school students to connect directly with college admissions representatives and take action on the most important steps for college.
Selective College Night:
Wednesday, March 10, at 6:00 p.m.
Join the Wayzata High School counselors and a panel of college representatives from Boston College, Notre Dame, Macalester, MIT, and Northwestern on Wednesday, March 10, at 6:00 p.m. via Zoom. Representatives will cover topics including trends, essays, recommendation letters, application tips. ID: 81546404661, Password: L1nJMHC6
U of M: Bioproducts and Biosystems Engineering Major:
Check out the University of Minnesota Bioproducts and Biosystems Engineering Major. Bioproducts and Biosystems Engineering prepares students to address society's growing material, food, and energy demands while protecting our environment. Students focus on bioresources, biological processes, biobased products, and biological systems to create sustainable solutions to address these global issues.
Social + Emotional
Teen Health and Wellness Hotline
Access text and phone hotlines for different mental health concerns. Hotlines, help lines, and information lines are organized by subject. These national organizations can also refer you to state and local services in your community.
MCIS School Sort:
Minnesota Career Information System - school sort, uses your preferences to find schools that interest you. It is an exploratory tool that can be used more than once to create lists based on different criteria. Search 2- and 4- year colleges and universities offering associate's and bachelor's degrees. Search for universities offering graduate and professional degree programs.
Select the criteria that are important to you. It is not necessary to answer every item.

Click on Get My Results at any time to view a list of schools.

Change your criteria to modify your list.

Sort your list by the categories provided.

Research the schools that interest you.
Art Engelbrecht Scholarship:
The Art Engelbrecht Natural Resources and Environmental Sciences Scholarship is a $1,000 award open to any student in the State of Minnesota who is majoring (or will be majoring) in Natural Resources and Environmental Sciences. This includes natural resources management, law enforcement, or aviation programs, or other similar programs. Completed applications can be mailed to the address on the application or emailed to vikingsportsmen@gmail.com.
Deadline: March 19
Wallin Scholarship:
The Trades Hub Wallin Scholars program supports lower-income students who seek careers in the trades and manufacturing industry requiring a technical education. Trades Hub Wallin Scholars are provided tuition aid in pursuit of a two-year associate's degree. Scholarship and Career opportunities available, Fitter/Welder, CNC Machine Operator, Automotive Diagnostic Technician, Automotive Body, Technician, HVAC Engineering.
Lowry of Engineering Scholarship:
Lowry Engineering out of Fargo, ND is excited to announce a scholarship opportunity for high school seniors from ND or MN, pursuing a career and higher education in the field of engineering.