Time Sensitive Information

2021-2022 Course Registration Window Extended
The Wayzata High School 2021-2022 course registration window has been extended to Monday, February 22, due to the unanticipated Skyward outage that will be occurring from 6:00 tonight until 6:00 p.m. Saturday.
February 23: Metro5 Virtual Opportunity
February 23: Evereve Shopping Fundraiser
February 24 & 25: College Life in the Twin Ports & Northland
February 25: UNThursday Night with John O'Leary
February 26: Senior Cap & Gown Orders Due
March 1: Wayzata Fishing Team Meeting
March 2: ACT Exam Administration
March 3: AP Registration Deadline
March 9-11: Virtual College Exploration
March 10: Wisconsin Education Fair
March 10: Selective College Night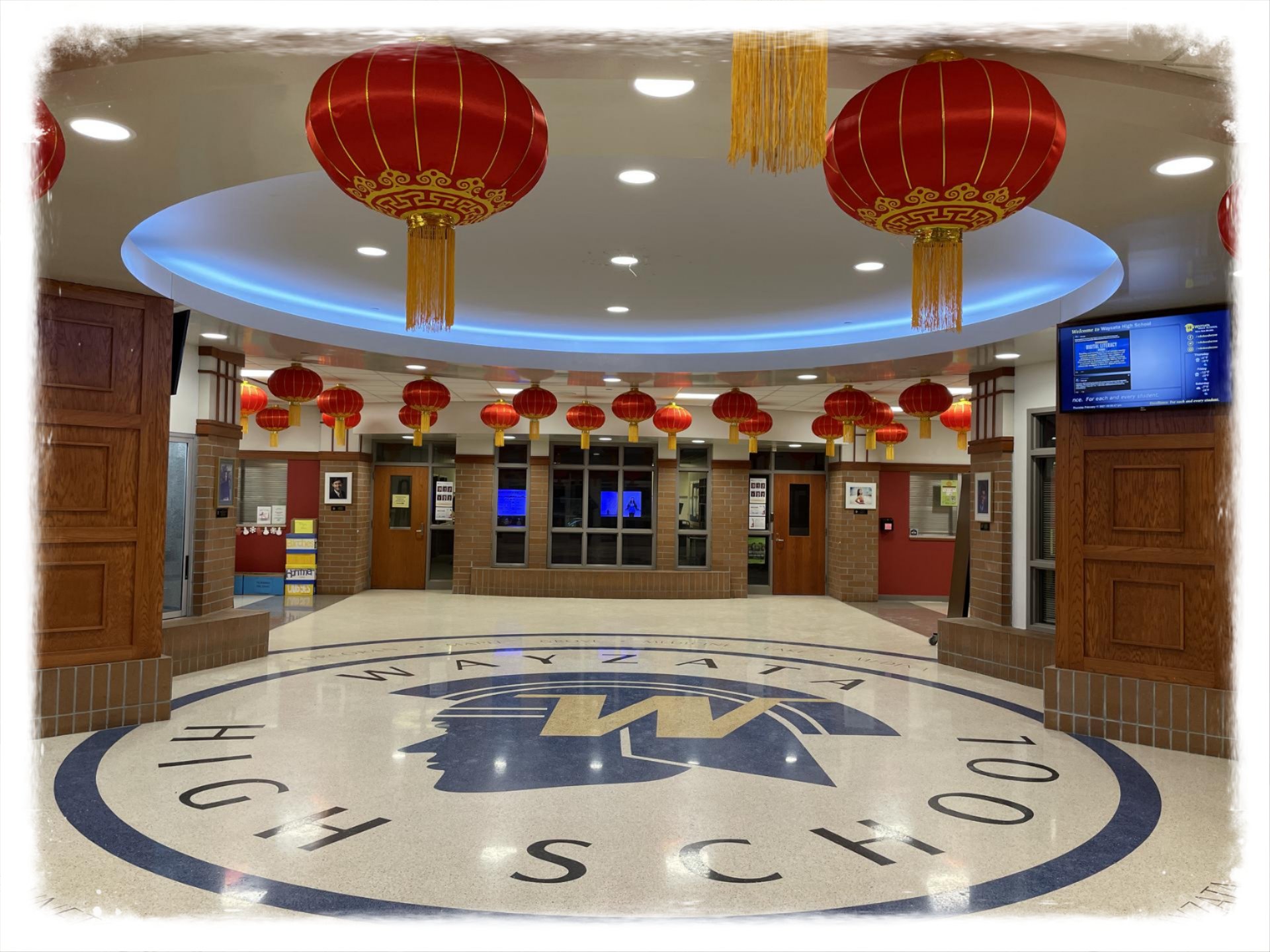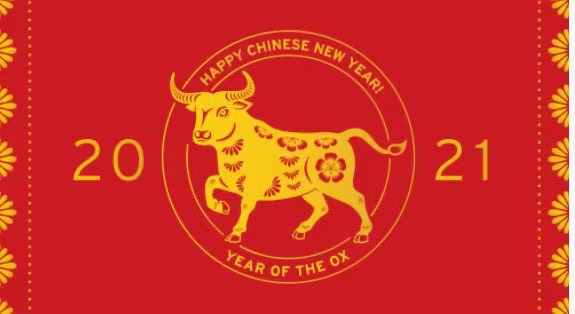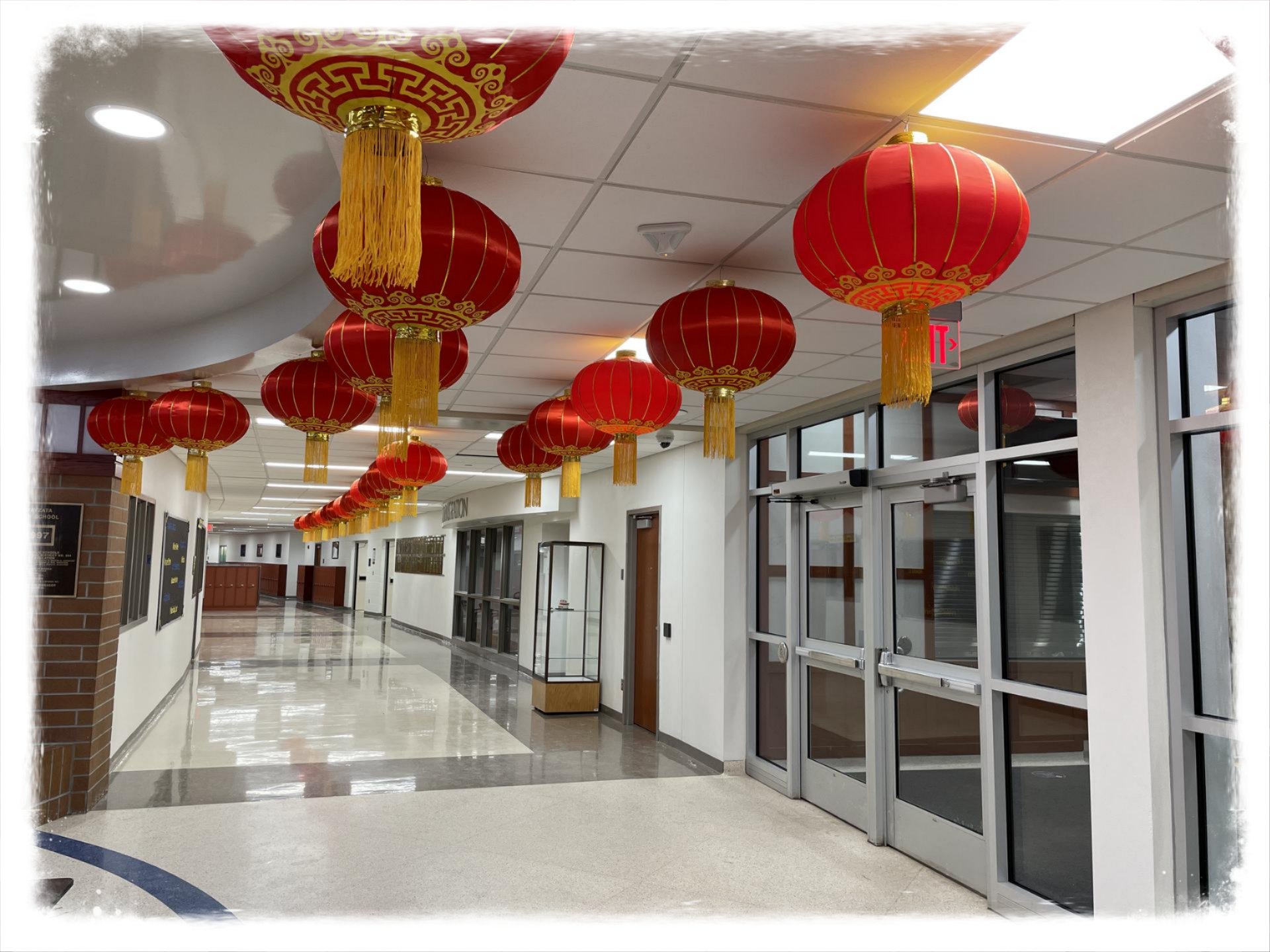 The halls at WHS have been brightened by the Chinese department who sends greetings in the Chinese New Year and wishes to all for a happy, healthy, and strong year ahead.
UNThursday Night with John O'Leary
February 25 will NOT be your typical Thursday night. The Wayzata High School PTO is sponsoring an UNThursday Night for parents, students, and teachers. Nationally recognized speaker John O'Leary will be with us giving us an evening of refuge, respite, and relief from the everyday grind of COVID life. Grab your kids, a bowl of popcorn, get comfy, and join us for a night of inspiration and joy with John O'Leary on Thursday, February 25 from 7:00 - 8:30 p.m. Check out his welcome video as well as his biography.
Calling All Shoppers!
On February 23, Evereve in Ridgedale will be hosting a shopping event to raise funds for our graduation party. Shopping can be done in person at the Ridgedale location or by calling the store (612-314-0722) to order items found on Evereve.com. 15% of Purchases benefit the Wazyata 2021 Senior Graduation Party. Please RSVP if you plan to shop in person. Contact Dana Herman at wayzata.seniorparty@gmail.com to reserve your spot today!
ACT Testing Updates: Safety Protocols
Juniors will be taking the ACT + Writing on Tuesday, March 2 at Wayzata High School. You will receive your testing room assignment on February 26.
Testing/In-Person Learning Model Safety Protocols
All students will need to comply with the following COVID testing procedures.
Complete at-home health checks and make the responsible decision to stay home when experiencing COVID-19 symptoms. Students who are feeling ill, have a temperature, or have a known exposure should NOT come to school on test day!

Students will be monitored for outward signs of illness (i.e. persistent cough, fever, runny/watery eyes, etc.) and will need to complete a temperature check prior to testing.

Students who exhibit any of the identified symptoms will not be allowed to test.

Wear a mask throughout the entire school day. Students and staff will need to be masked the entire time they are in the building. This includes during the examination as well as break-time and until they exit the building.

Maintain MDH/MDE social distancing requirements in effect for in-person learning.

There will be a maximum of 7 examinees in their assigned classroom. Examinees will be seated a minimum of 6 feet apart.

There will be numerous hand sanitizing stations scattered throughout the building. Students are encouraged to practice good hygiene before, during, and after testing.

Practice frequent hand washing and use of hand sanitizer at one of many designated locations throughout the school.
Students will begin arriving at the school by 7:50 a.m. and may enter the building through the main entrance, the Scholars entrance (bus corral), the Athletic entrance, or the Auditorium entrance. Students will proceed directly to their assigned testing room where they will be checked in by a staff member. The ACT exam will begin promptly at 8:20 a.m. Students should be seated in their testing location and checked in by this time.
Class of 2021/Senior Information
Class of 2021 Cap & Gown Ordering Information
To get you started and ready for graduation, please watch the Cap & Gown information video then you will need to fill out this Cap & Gown order form by February 26 to reserve your gown, cap & tassel for graduation. Information is private and will not be shared.
Your commencement ceremony is scheduled for Friday, June 4 at 6:30 p.m. at Mariucci Arena on the University of Minnesota campus. If we need to move to an alternate plan due to COVID-19 social distancing restrictions, we will plan for an outdoor ceremony on June 5 at the high school.
Also, please make sure to check your name in Skyward as this is how it will appear on your diploma. The diploma will include your first, middle, and last name.
If you have questions, regarding your cap and gown order, contact Carson Amiot. Any other questions regarding graduation can be directed to Deb Lange.
College & Career Center Information

Virtual College Exploration
All Wayzata High School students and their parents/guardians are invited to participate in the Virtual College Exploration which will be held at various times during March 9-11.
Sign-up for this FREE event to virtually connect with over 150 colleges and universities from around the United States.

You can choose which two-year and four-year colleges you want to hear from by registering for their sessions.

You can ask questions of the college representatives throughout the presentations too!
The Virtual College Exploration will also include college knowledge sessions on topics such as:
Check out the college exploration schedule, list of colleges, and register for the virtual fair at this link. This fair is presented by MACAC (Minnesota Association for College Admission Counseling) and replaces the college fair that would've been held at Wayzata High School this spring. Questions? Please contact Deb Musser in the College and Career Center
Career & Technical Education (CTE) Month
In recognition of Career & Technical Education (CTE) month, Hennepin Technical College is offering a robust set of exciting educational opportunities for high school students. Students can join these FREE virtual sessions -- Automation Robotics, Video Production and Interactive Design, Business, Black/African American Careers in the MN Workforce or Women in Construction Trades Workshop. For more information and to RSVP, click here. Questions? Please contact Deb Musser.
Metro5 Virtual Opportunity
Join admission leaders from five selective, liberal arts colleges -- Lewis & Clark College, Macalester College, Rhodes College, Trinity College, and the University of Richmond -- for an open conversation about the admissions process and opportunities for post-secondary education at these colleges. This event will be held on Tuesday, February 23 at 12 p.m. RSVP and register here by Monday, February 22. Questions? Contact Deb Musser in the CCC.
College Life in the Twin Ports & Northland
Admissions representatives from the College of Saint Scholastica, Lake Superior College, Northland College, University of Minnesota-Duluth, Fond du Lac Tribal and Community College, and the University of Wisconsin-Superior will be hosting a collaborative Zoom event for students to learn more about the northland area. Students will also learn more about each college campus, admissions requirements, student life, housing, and the application process. This virtual event will be held on two dates -- Wednesday, February 24 at 2 p.m. and Thursday, February 25 at 6 p.m. To register, click on one of the above dates. Questions? Contact Deb Musser in the CCC.
Wayzata Fishing Team
The Wayzata Fishing Team is open to boys and girls who reside in the Wayzata School District boundaries and will be in grades 9 -12 during the 2021-2022 school year. Our members participate in recreational and competitive fishing events including tournaments, fundraisers, practices, and seminars. We also give back to our local community and sponsors by volunteering at local events and various service projects. Visit our website for more details at www.wayzatafishing.org. A Zoom information meeting will be held on March 1. If you are a new angler, please email wayzatafishingteam@gmail.com and an invitation to the Zoom meeting will be emailed to you.
Mindfulness Sessions
Mindfulness sessions continue in Semester 2! Our sessions are led by Sarah Rudell Beach and are offered on select Fridays throughout Semester 2. Please join whenever you are feeling stressed, anxious, or like you need some new techniques on how to quiet your mind and body. The sessions run from 11:20 a.m.-12:00 p.m. on each of the following Fridays: 2/26, 3/12, 3/26, 4/23, 4/30.
If you are unable to attend a live session, but would still like to learn more about Mindfulness or some new strategies for calming your brain and body, Sarah has created some Mindfulness videos for WHS students. Please follow the link on the WHS Mental Health Canvas Page: Mindfulness Videos to watch and relax!
Club HEART -
Positive Quote of the Day
Need a bit of a spirit lifter during the week? Club HEART has created a Remind to help spread cheer during this tough school year! Sign up for this Remind to receive a positive message every Monday, Wednesday, and Friday.
Text the number 81010 the class code @wayzheart to join the HEART Remind class—Positive Quote of the Day.
A few helpful tips on joining: If it asks for your birthdate just enter 2000-01-01, you do not have to get the app, and we recommend naming the number that you will get messages from HEART Remind (this will not be the 81010 number). Also—please do not respond to messages, no one will answer them. Thanks!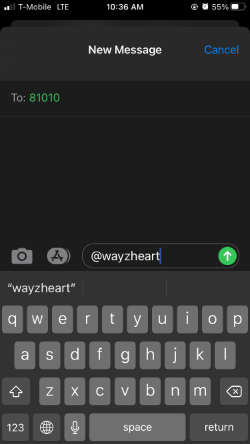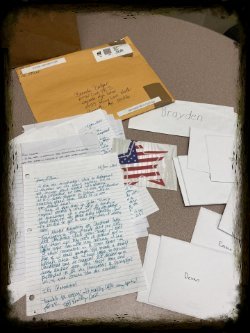 Y.E.S. Students Receive Thank You Letters from Soldiers
Appreciation for Club Y.E.S. volunteers' efforts continues to pour into the Club Y.E.S. office. A battalion of U.S. soldiers serving overseas, who were recipients of letters from Club Y.E.S. students, recently wrote and sent letters back to the Club Y.E.S. students. The letters will be mailed out to students who participated in the Letters for Soldiers project back in November. What good goes around, sometimes comes back around.
Thursday, March 18, 2021
12:00 PM - 1:00 PM
4955 Peony Lane, Plymouth, MN 55446 | Phone 763-745-6600