February 2-5: Semester 2 Materials Pickup - 8:00 a.m.-3:30 p.m.
February 5: Wayzata Idol-Virtual
February 5: President's Volunteer Service Award application due
February 12 & 15: No School
February 18: Shades of Brown Performances
February 19: CORRECTION: Synchronous Class Day
March 2: Act Exam Administration
Fundraiser for 2021 Senior Class Party
Don't feel like cooking? Visit Panda Express on Thursday, February 18, 2021, and get a delicious meal to go and you'll be helping raise funds for the 2021 Senior Party! On February 18, Panda Express in Plymouth is donating 50% of event sales to the Senior Party. Order online or in-person for takeout. Please read this flyer for more information. Make sure to show this flyer at pick up and/or use code 321421 in the promo code box when ordering.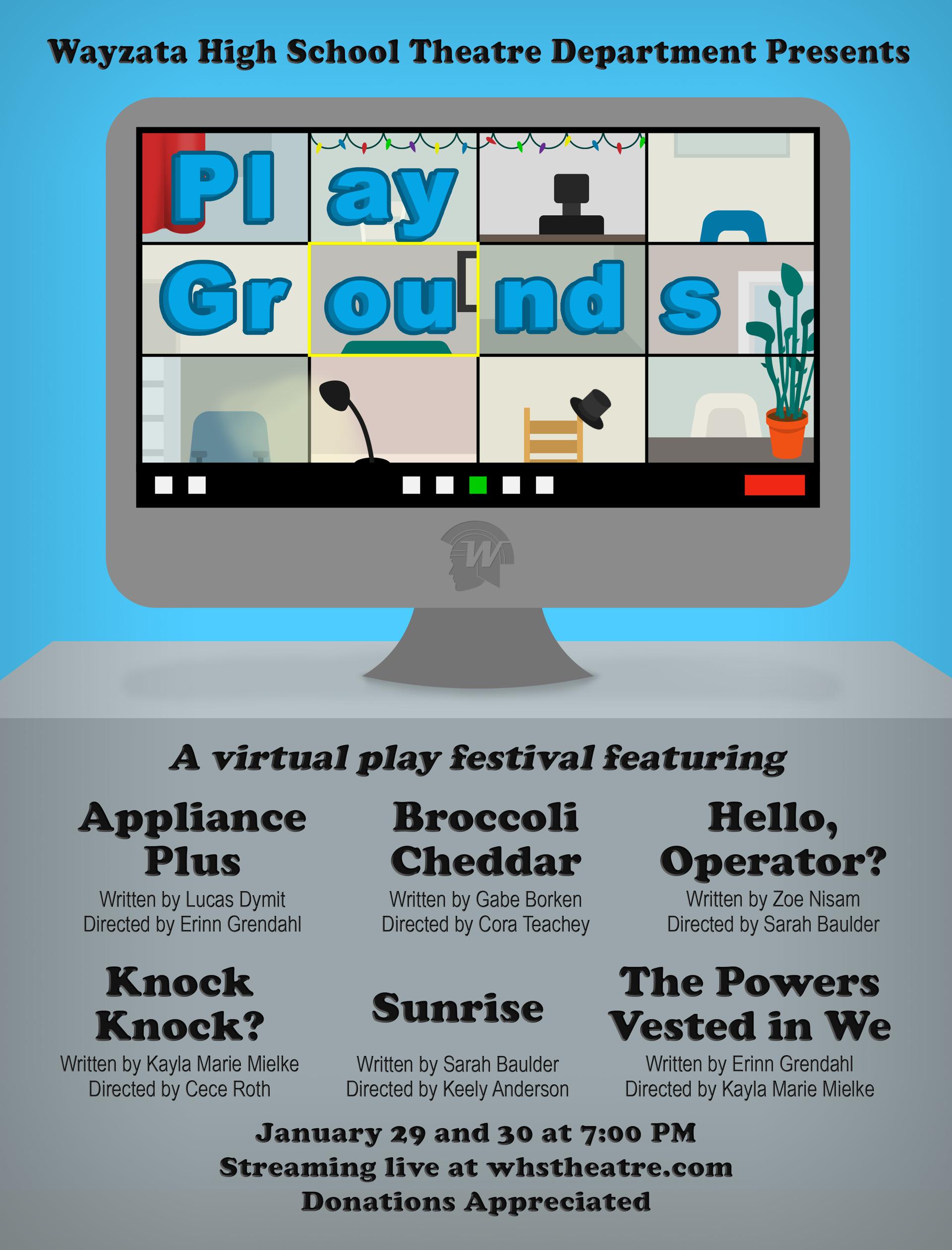 PlayGrounds 2021 - A Virtual Play Festival
Wayzata Theatre's annual new play festival features plays written, directed, designed, and performed entirely by WHS Theatre students.
Student produced plays facilitated by Sandra Struthers, Sonia Gerber and Grant Sorenson.
PlayGrounds 2021 will livestream
on January 29 & 30 at 7:00 p.m.
Visit whstheatre.com for more information.
We are excited to announce that this year's Wayzata Idol Competition will be pre-recorded and released to the community on Friday, February 5. Watch next week's newsletter for access to the recording. This year's talent is amazing, so get excited to watch the contestants battle it out in front of our WHS teacher judges! 2020-21 Competitors include Hadley Miller, Caelan Petit, Jenna Piepkorn, Sanjali Roy, Ellie Schill, Natalie Tran with a guest appearance from last year's winner, Izzy Mayaka. Emcees for the event will be Prem Ganesan and Braden Bourland. We can't wait to share this virtual event with you!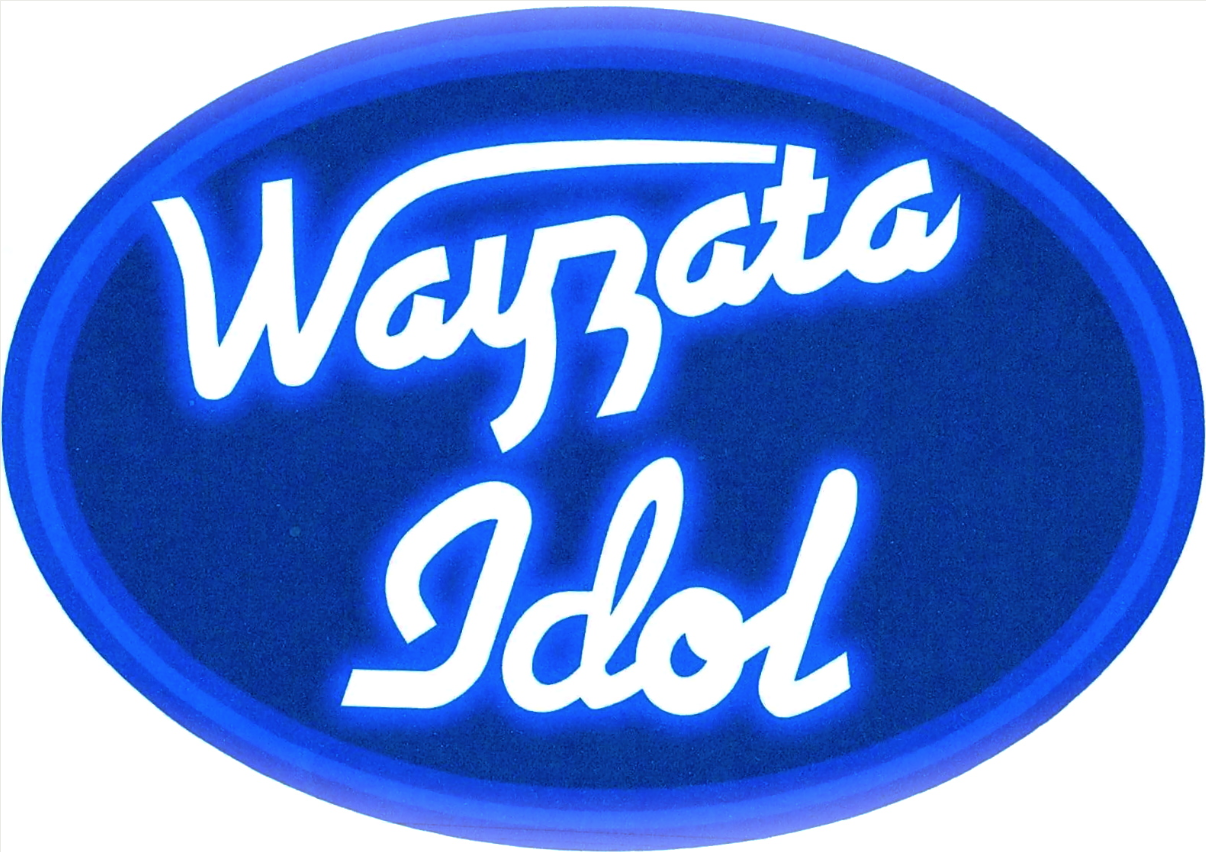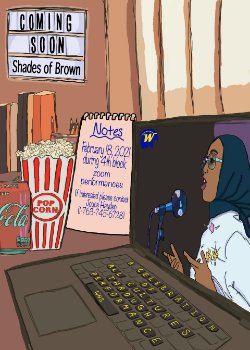 Shades of Brown Performances
February 18, 2021
4th block - 1:55 p.m. - 3:10 p.m.
via Zoom
If interested in watching the performances of A Celebration of All Cultures, contact Joyce Hayden at 763-745-6728.
Poster design by Sophia Warolin
College & Career Center Information

ACT Exam Administration - College and Career Day - March 2
On March 2, we will be administering an in-person ACT to 950 WHS juniors. Freshmen and Sophomores will have the opportunity to take a Practice ACT at home utilizing their ipads. Seniors will be able to utilize this time for "college and career explorations" and will not report to the building on this day.
The ACT is considered a high-stakes exam. As a result, in order to administer this exam to our students, and to ensure an optimal testing environment for all, we are working diligently to provide a safe environment for our students and staff. Additional information will be shared with students and families in the near future.
Students and families who are planning to opt out should complete and submit the Parent/Guardian Refusal for Student Participation in District Standardized Assessments 2020-2021 by February 12, 2021.
WHS Scholarship Program Reminder
The following scholarships in the WHS Scholarship Program are still available for seniors to apply for. The application deadlines are listed for each scholarship. Applications can be found on Naviance under the Colleges tab (Scholarships and Money, Scholarship List and then Local and Regional Scholarships). Contact Deb Musser with any questions.
Maple Grove Lions Dick Reimer Memorial Scholarship -- Application due February 4.
Rotary Club of Plymouth Scholarship - Transcript Request due February 22. Application due March 6.
Walser Foundation "Driving a Stronger Community" Scholarship - Application due February 9.
Curriculum Materials Return and Pick Up
Thank you to everyone who brought their Semester 1 materials back this week! If you did not yet bring them back, please do so as soon as possible on Monday, February 1, as we need these items to distribute for Semester 2 classes.
Students may pick up Semester 2 materials at the Trojan Head just inside the main entrance Tuesday, February 2 through Friday, February 5 from 8:00 a.m.-3:30 p.m.
On the day you plan to pick up, please:
Please contact Joyce Poppele if there are special circumstances we need to know regarding textbook return or pickup.
Upcoming Registration Seminars
Counselors will be meeting with students by grade level via Zoom to go over registration for next year. All students should be in attendance. **Please note the dates/times on the Counseling newsletter on Thursday, January 28 were wrong, below is the correct information.
Juniors: Tuesday, February 9 from 11:20 a.m. - 12:00 p.m.
Sophomores: Wednesday, February 10 from 11:20 a.m. - 12:00 p.m.
Freshmen: Thursday, February 11 from 11:20 a.m. - 12:00 p.m.
The registration window is February 8 - 19.
Click here to find the Zoom links for the Registration Seminars for each course.
Auditions for WHS Spring Musical
The WHS Theatre Department is excited to announce auditions for our Spring Season! Auditions for our Spring Musical, The Drowsy Chaperone, will be held on February 9-11. Auditions for our Spring Black Box Play, Crimes of the Heart, will be held on February 8. Audition information and materials are available here. All 9-12 grade students are welcome to audition for either or both productions!
Is There a Yearbook This Year?
The answer is YES!! Our editors and staffers are continuing to create pages each day. We have already sent off 100 pages to the printing plant. Don't forget to purchase your child's yearbook to capture this year's unique story. Visit the WHS Yearbook website to check to see if you have already purchased a book or click here to be sure to secure your child a copy of the 20/21 Wayako Yearbook.
Class of 2021/Senior Information
Something Special for Seniors!
Although the yearbook has received your senior portraits for the main book, the yearbook staff wants to give the graduating class another opportunity to celebrate their accomplishments! We are offering an opportunity for your parents to purchase a 1/8 ad in a printed supplement that will only be given out to the senior class. This book will be similar to the spring supplement you receive each year. We are only able to print 350 ads so it will be first-come, first-serve. The cost is $40 for an ad. The fee will be paid directly to Josten's from the link provided in this message. Photos must be submitted by February 1, 2021. There will be NO extensions to this date. To order your ad go to www.jostensadservice.com. From there you will create an account, pay the fee for the ad, choose a layout, upload a photo or two, and/or write a message. Photos must be school appropriate but do not have to be headshots like the senior portraits. Please read this flyer for more detailed information. Please review this document for examples of a senior ad. If you have any questions, feel free to email wayako.activities@gmail.com
Club Y.E.S. Continues to Make a Difference
Club Y.E.S. students continue to find ways to make a difference throughout the community. Here are a couple recent highlights:
Club Y.E.S. volunteers raised $14,567.64 by Bell Ringing for the Salvation Army Red Kettle Campaign during the 2020 holiday season.

Club Y.E.S. volunteers have been developing, producing, and distributing STEM Craft Kits for all 9 Wayzata Kids sites. On January 22, 540 STEM Craft Kits were delivered to Wayzata Kids sites.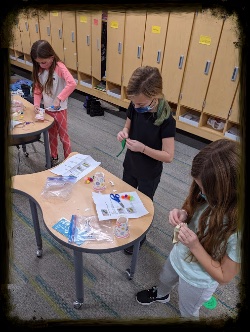 Wayzata Kids at Meadow Ridge having fun with STEM Craft Kits made may Club Y.E.S. volunteers
4955 Peony Lane, Plymouth, MN 55446 | Phone 763-745-6600