Newsletters will be sent weekly on Fridays to parents/guardians and students. If you have questions or suggestions regarding the newsletters, email Deb Lange. We value your feedback. Past newsletters are available on the WHS website.
January 8: WHS Scholarship Program applications due
January 15: North American Computational Linguistics Open registration due
January 21: Food For Everyone Event
January 22: Asynchronous Class Day for Group A (A-LAQ)
January 22: USA Astronomy & Astrophysics Competition 2021 (USAAAO) registration due
January 29: MN World Language Proficiency Certificates and Bilingual Seals registration due
February 5: President's Volunteer Service Award application due
February 18: Shades of Brown Performances
February 19: Asynchronous Class Day for Group A (A-LAQ)
The annual Food For Everyone Event will be Thursday, January 21 from 4:30 p.m. to
7:30 p.m. and is being reconfigured this year due to the pandemic. The purpose of this event is to raise awareness about food waste and food insecurity in our community. The Compass Ecology of Food and Nutrition class, under the direction of AP Greg Sowden, is partnering with Loaves and Fishes to offer a free meal kit to be picked up at the WPS Welcome Center. View flyer for more information and to sign up for this event.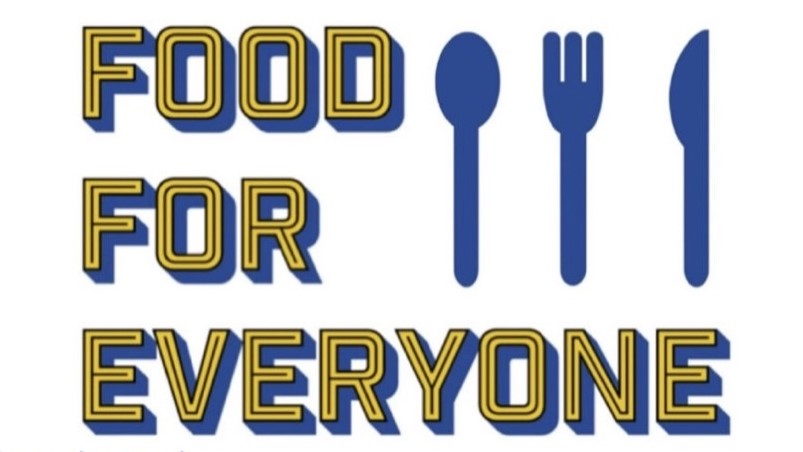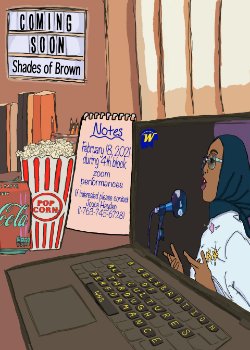 Shades of Brown Performances
Date/Time Correction: February 18, 2021
4th block - 1:55 p.m. - 3:10 p.m.
via Zoom
If interested in watching the performances of A Celebration of All Cultures, contact Joyce Hayden at 763-745-6728.
Poster design by Sophia Warolin
College & Career Center Information

WHS Scholarship Program Applications Due January 8
Every year, local sponsors provide scholarship opportunities for WHS seniors. These scholarships can be redeemed at any two-year or four-year college or university in the United States. There are two types of scholarship packets. Click on the links below to get more information about the various types of scholarships that are offered.
Packet #1 - Shared Application Packet
All of the scholarships in this packet use a shared application (Google form).

The application deadline is January 8, 2021.

View the shared application Questions before you start the application.
Here's the Application.
Packet #2 - Separate Application Packet
All of the scholarships in this packet have separate applications.

These applications can be found on Naviance — instructions are listed in the packet.

Application deadlines vary but most deadlines are January 8, 2021.
If you have any questions, please contact Deb Musser.
Returning Textbooks and Curriculum Materials
As the end of the semester approaches, students may return any textbooks and curriculum materials that they no longer need at any time. Please return them to the book return box in the main entrance. More information will be coming soon about returns for items needed through the end of the semester and for distribution of Semester 2 materials.
Minnesota World Language Proficiency Certificates and Bilingual Seals
Students in grades 10, 11, or 12 have the opportunity to earn a Minnesota World Language Certificate, Bilingual or Multilingual Seal through home-testing options. This is a wonderful opportunity to recognize all of our students' languages as assets. To earn a Certificate or Seal, students must demonstrate proficiency in listening, reading, speaking and writing in a language(s) other than English, as well as meet all WHS English Language Art requirements. World Language Certificates and Bilingual/Multilingual Seal awards will be noted in students' high school transcripts. Students who earn these awards may also earn college credit at Minnesota State Colleges and Universities.
Students who complete an AP Language & Culture Exam automatically earn a Certificate (AP score of 3), Gold Seal (AP score of 4), or Platinum Seal (AP score of 5). No further testing is needed.
Students who do not complete an AP Language & Culture Exam have the opportunity for home-testing on Friday, February 5. Proficiency tests are currently available in the languages of Arabic, Chinese, French, German, Hebrew, Hindi, Hmong, Italian, Japanese, Korean, Polish, Portuguese, Russian, Somali, Spanish, Thai, & Vietnamese.
Interested students should register and submit payment on ePay. The deadline for registration and payment is January 29, 2021. Additional testing opportunities will be offered in May 2021 and August 2021.
More information can be found here.
Gifted and Talented Opportunities
North American Computational Linguistics Open
Attention all Science Students — Registration is now open for the North American Computational Linguistics Open (NACLO)!
NACLO is a fun (and educational!) contest for U.S. and Canadian high school students in which contestants compete by solving compelling and creative puzzles in linguistics and computational linguistics. Requiring no previous knowledge of linguistics, languages, or computing, these puzzles can be solved by analytical reasoning alone, and serve as an introduction to a field to which many high school students have never been introduced. Winners of NACLO are eligible to compete in the International Linguistics Olympiad, one of twelve international high school science Olympiads.
Wayzata will not be proctoring this exam at WHS this year. If you are interested in participating, select Option 2: NACLO at Home on the registration page. The registration deadline is January 15, 2021 for students. The Open Round will take place on January 28, 2021. Those who move forward in the competition will participate in the Invitational Round on March 11, 2021.
If you have any questions on either of these opportunities, please email Amy Swenson.
President's Volunteer Service Award
The President's Volunteer Service Award (PVSA) is a national award offered in recognition of one's volunteerism. As a Certifying Organization of the President's Volunteer Service Award, Wayzata High School can nominate potential recipients and distribute the award to those who meet or exceed the award criteria. The application process has recently been updated to a completely digital application system. Any student who wishes to apply for a 2020 President's Volunteer Service Award must follow the application instructions as outlined in the 2020 President's Volunteer Service Award Application Guide, which includes enrolling in the new 2020 PVSA Canvas Course. A tutorial video on the PVSA application process is also available. Students are able to submit their applications for review at this time. The deadline for submitting an application is 3:30 p.m. on Friday, February 5, 2021. Late submissions will not be accepted and beginning the application process early is advised. Read the Application Guide for more information. For additional information email Brenda Badger, Club Y.E.S. Program Manager.
Health & Wellness Resources!

What If Your Teen's in Trouble with Drugs?
Where have you been? What were you doing? Who were you with? Even though these questions come from a place of love and concern, parents who suspect their teen is drinking or using drugs could actually push their child further away with this approach. Listen in as host William C. Moyers talks with psychologist Tim Portinga, PsyD, about adolescence, substance use and family issues. The good news? Addiction treatment works for young people, and with time and effort, families can rebuild trust.
Class of 2021/Senior Information

Senior Class Graduation Party
Senior Party co-chairs Lauren Hoffman and Dawn Zouber are excited to begin planning the Class of 2021 Graduation Party. If you are interested in being involved with the planning committee or have questions, please email wayzata.seniorparty@gmail.com.
Monday, January 11, 2021
7:00 PM - 9:00 PM
Monday, January 25, 2021
4:00 PM - 6:00 PM
4955 Peony Lane, Plymouth, MN 55446 | Phone 763-745-6600