Newsletters will be sent weekly on Fridays to parents/guardians & students. If you have questions or suggestions regarding the newsletters, email Deb Lange. We value your feedback. Past newsletters are available on the WHS website.
December 3 & 4: Toy Drive
December 3: Coffee with the Principal, 11:00 a.m., Zoom Link
December 4: Senior & Junior Seminars
December 11: Sophomore & Freshman Seminars
December 11: Mindfulness Class for Students
December 21: Shades of Brown audition videos due
Coffee with the Principal
Join Principal Gengler and Guest Speaker Tom Cody on December 3 at 11:00 a.m. for our 2nd Coffee the Principal Series. Join us for this one of a kind session with Tom Cody of Top 20 Training. This virtual meeting will be devoted to Living Above the Line, a serious yet light hearted look at how our inner lives and our thinking are affecting us as parents, especially during this pandemic. Don't miss this practical, helpful, engaging session! We hope you will join us December 3 via Zoom to learn more.
Toy Drive
The NHS Community Outreach Committee is having a toy drive on December 3 and 4 at Wayzata High School. Students will be available outside the main entrance to collect donations on December 3 from 4:00 p.m.-6:00 p.m. and December 4 from 12:00 p.m.-4:00 p.m. Let's see how many families we can reach out to and make a difference this holiday season.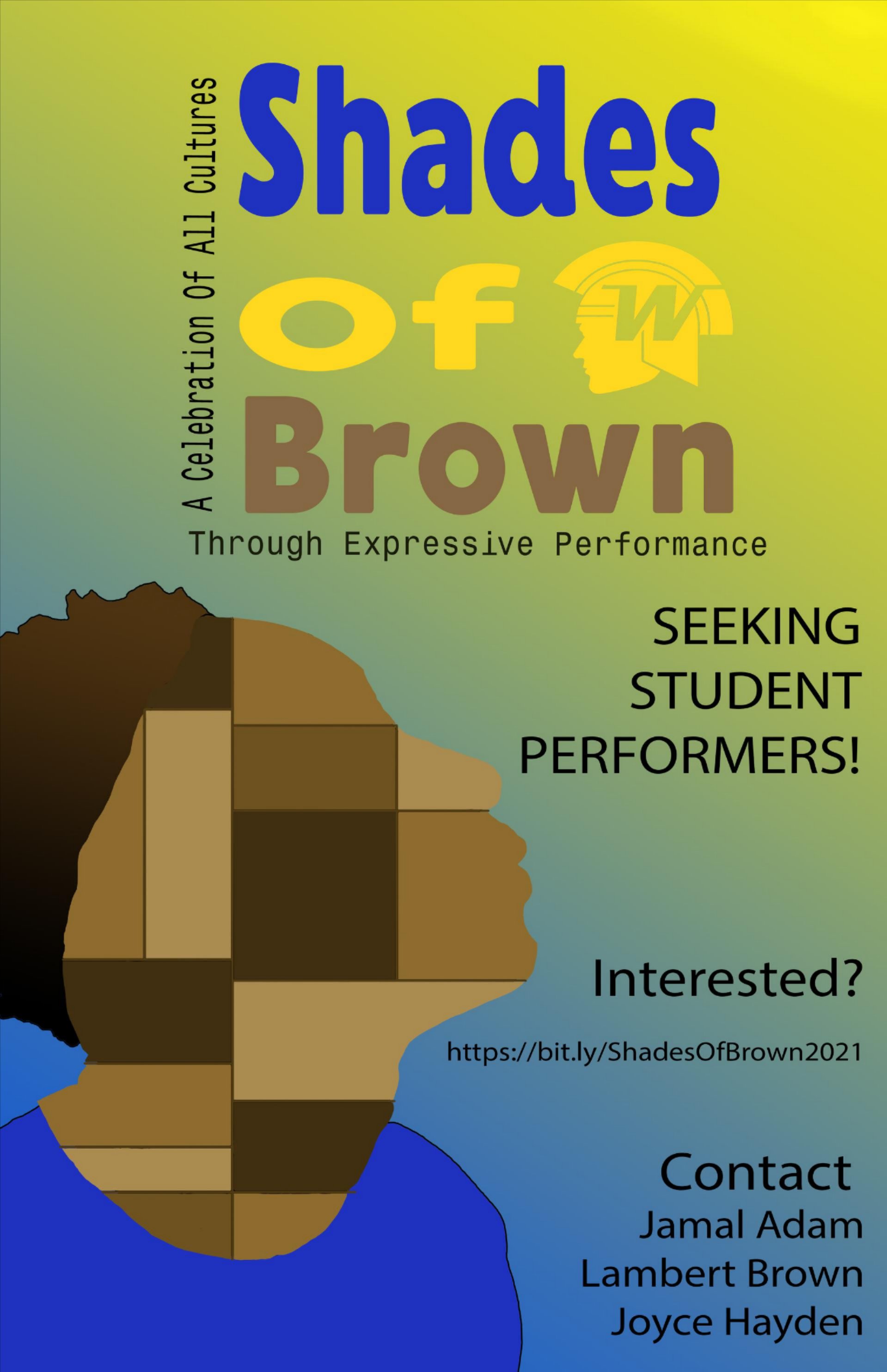 Shades of Brown Auditions
Shades of Brown Auditions are almost here! We hope that this year, as different as it feels, has been off to a good start! Shades of Brown, like everything else, will be different this year. To audition, please complete the Shades of Brown Audition form. Audition videos are due December 21, please include link to video on the audition form. We are also looking for emcees! If you are interested, please fill out the emcee form.
Questions? Contact Jamal Adam, Lambert Brown or Joyce Hayden.
Lifetouch School Photos
Lifetouch portraits can be ordered at MyLifetouch.com (ID: EVTTKTWTT). All questions regarding photos that were taken at WHS should be directed to Lifetouch customer service at 1-800-736-4753, Monday-Friday 8 a.m.-8 p.m. EST. You can also use their chat feature at mylifetouch.com. Find answers to frequently asked questions.
Note: Due to the recent shift to a predominantly distance learning model, there will be no makeup/retake days scheduled at this time.
Still need a portrait? If you were not able to get your Lifetouch picture taken at school, we have an alternative option for you! We will provide a portal for you to upload a picture that is taken on your own. Portraits will be accepted from November 20 until December 2. Follow the instructions in this document to understand the guidelines for the photograph and how to upload it. If taken on a phone, you must upload it to a computer to rename it. Check out this photo tip sheet for tips on taking a usable photo. The photograph must be renamed in the correct format before uploading it to the Josten's portal. You will need the ID 415463794 to access the site. If you have any questions, email wayako.people@gmail.com.
Lifetouch will be available in their studio for photos on December 5. If interested in a professional photo, email Nikki Wilson to set up an appointment time with Lifetouch.
Transcripts
On Monday, November 30, an unofficial transcript and report card will be posted to your student's skyward account. To access the transcript and/or report card please go to your student's account and access: Rpt Cards/PIN/Locker/Att Ltrs - Attachments. Unofficial transcripts and report cards will be available at that location for each term. To order an Official transcript, follow the instructions provided on the website.
Tech Ed Department Feature
Tech Ed has been busy putting together kits for projects that students can work on while at home during distance learning. Check out the amazing work they are doing to keep their students engaged.
Class of 2021/Senior Information
Senior Class Graduation Party
Senior Party Co-Chairs Lauren Hoffman and Dawn Zouber are excited to begin planning the Class of 2021 Graduation Party. If you are interested in being involved with the planning committee or have questions, please email wayzata.seniorparty@gmail.com.
Health & Wellness Resources
Wellness Week
Wellness Week is coming up soon and is a full week dedicated to breaking the stigma around mental health and helping students destress, hosted by club HEART. Wellness Week will be happening the week of December 14 and there are many ways for your student to get involved! We'll have theme days, ZOOMS to help destress, and a guest speaker from MyHealth. Encourage your student to participate in Wellness Week and to watch their December 4 & 11 newsletters for more details.
4955 Peony Lane, Plymouth, MN 55446 | Phone 763-745-6600