Newsletters will be sent weekly on Fridays to parents/guardians & students. If you have questions or suggestions regarding the newsletters, email Deb Lange. We value your feedback.
November 20: Virtual Play Romeo & Juliet"
December 3 & 4: Toy Drive
December 4: Senior & Junior Seminars
December 11: Sophomore & Freshman Seminars
December 11: Mindfulness Class for Students
December 21: Shades of Brown audition videos due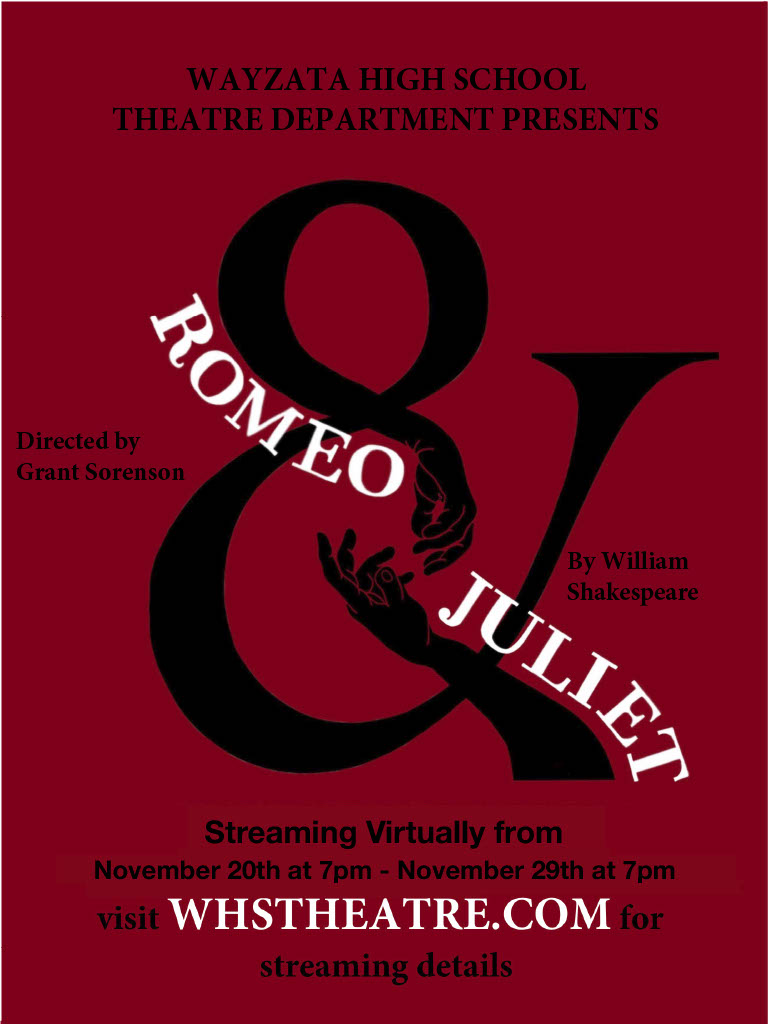 Poster Design by
Sammi Bergren - WHS Senior Student
Romeo and Juliet
By William Shakespeare
Fall play directed by Grant Sorenson
One of the most widely performed and studied plays in history, Romeo & Juliet has captured the imagination of audiences for generations. Two feuding households bear an ancient grudge, but a fateful connection between the children of the families sparks a fast and furious chain of events that ultimately ends in tragedy...but is their death enough to bring peace between the rival houses? In a timely new production, the tragic story of the star-crossed lovers will be told by a troupe of traveling actors during a time of pandemic -- the Black Plague that ravaged Europe during the Middle Ages. Romeo & Juliet will be a fully staged production filmed and made available to audiences digitally.
Romeo & Juliet will have its virtual opening night on Friday, November 20 at 7:00 p.m.
Virtual Streaming details at Wayzata High School Theatre
November 20-29: Virtual on demand streaming, purchase tickets here (48 hour rental once your code is activated.)
Download Cost: Student/Staff $10, Adult $15, Group $40
Toy Drive
The NHS Community Outreach Committee is having a toy drive on December 3 and 4 at Wayzata High School. Students will be available outside the main entrance to collect donations on December 3 from 4:00 p.m.-6:00 p.m. and December 4 from 12:00 p.m.-4:00 p.m. Let's see how many families we can reach out to and make a difference this holiday season.
Student Seminars for December
Senior Seminar
December 4, 9:00 a.m.-10:00 a.m.
Topics being covered:
Junior Seminar
December 4, 11:00 a.m.-12:00 p.m.
Topics being covered:
MCIS Career Cluster Inventory Review

Research Colleges and Programs

Test Prep Information
Sophomore Seminar
December 11, 11:00 a.m.-12:00 p.m.
Topics being covered:
College and Career Pathway Options

MCIS Career Cluster Inventory

Student Interests and Career Reflection
Freshman Seminar
December 11, 9:00 a.m.-10:00 a.m.
Topics being covered:
Top 20 with Tom Cody
Are you looking for some relief in these pandemic times? Many WHS students are familiar with Tom Cody and the program he founded known as Top 20. Being a Top 20 is all about exercising your EQ to do your best thinking, learning and communicating. Each month for the remainder of the school year, Tom will have a video message to share with you. Check out his wise and inspiring words in this video, and then think about these questions:
Have you been blaming during COVID?

Can you think of 3 situations in your life where you could apply maybe to your judgments?

What are some benefits (new FRAME!) to this new way of learning?

Help out the most you can...who are some other people you could be helping during this challenging year?
Reminders about Zoom / Cameras / Engagement
To ensure student engagement, the general expectation and practice is that student cameras are on when participating in synchronous remote learning. Another way to look at this is from a teaching and learning perspective: we wouldn't allow students to be "off task" or engage in their phone / multitask during class in the traditional setting. We have the same expectations via distance learning.
If students do not respond during Zoom class, your teacher may send a message to parents/guardians to make them aware of the situation.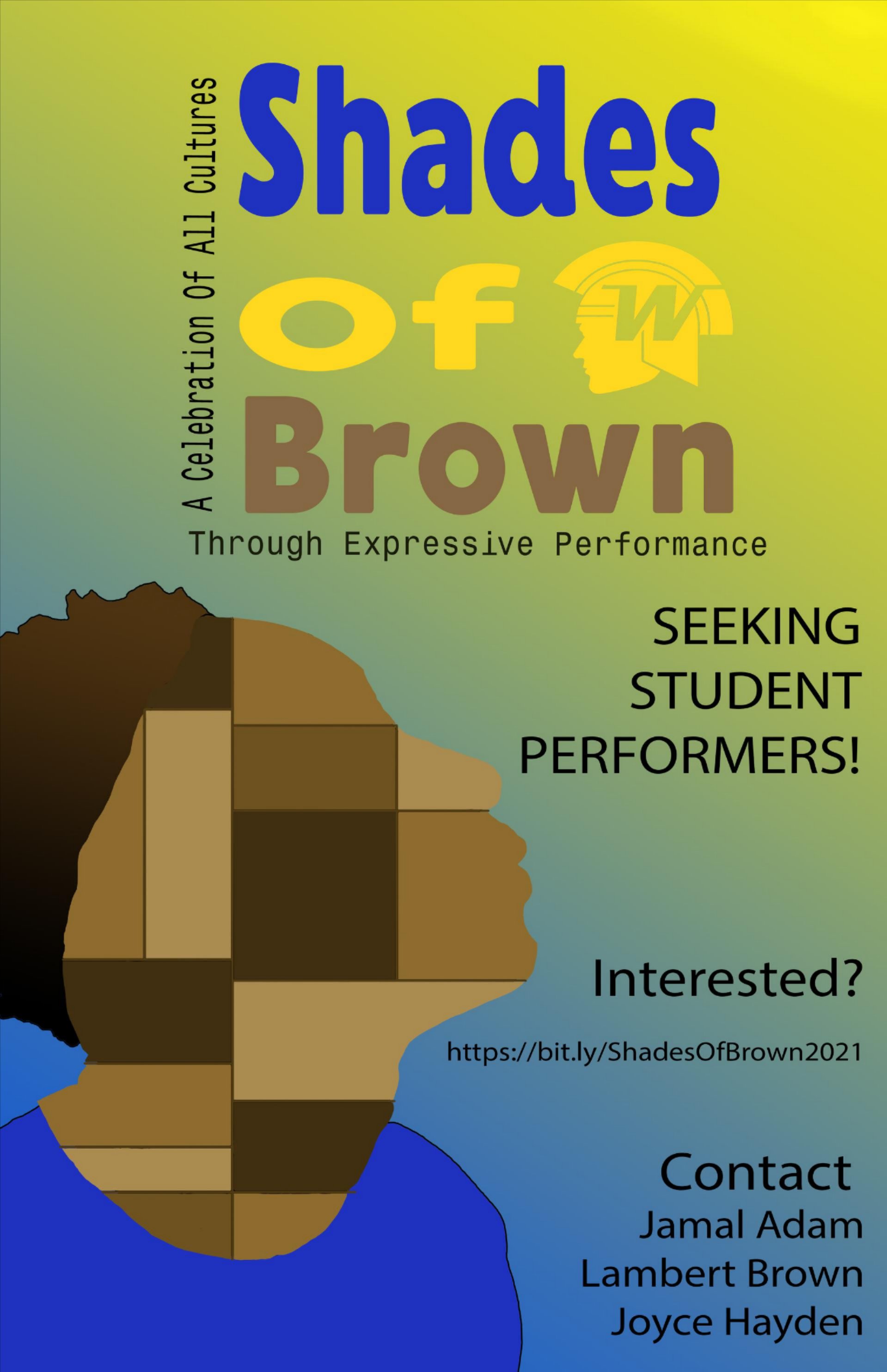 Shades of Brown Auditions
Shades of Brown Auditions are almost here! We hope that this year, as different as it feels, has been off to a good start! Shades of Brown, like everything else, will be different this year. To audition, please complete the Shades of Brown Audition form. Audition videos are due December 21, please include link to video on the audition form. We are also looking for emcees! If you are interested, please fill out the emcee form.
Questions? Contact Jamal Adam, Lambert Brown or Joyce Hayden.
Lifetouch School Photos
Lifetouch portraits can be ordered at MyLifetouch.com (ID: EVTTKTWTT). All questions regarding photos that were taken at WHS should be directed to Lifetouch customer service at 1-800-736-4753, Monday-Friday 8 a.m.-8 p.m. EST. You can also use their chat feature at mylifetouch.com. Find answers to frequently asked questions.
Note: Due to the recent shift to a predominantly distance learning model, there will be no makeup/retake days scheduled at this time.
Still need a portrait? If you were not able to get your Lifetouch picture taken at school, we have an alternative option for you! We will provide a portal for you to upload a picture that is taken on your own. Portraits will be accepted from November 20 until December 2. Follow the instructions in this document to understand the guidelines for the photograph and how to upload it. If taken on a phone, you must upload it to a computer to rename it. The photograph must be renamed in the correct format before uploading it to the Josten's portal. Check out this photo tip sheet for tips on taking a usable photo. You will need the ID 415463794 to access the site. If you have any questions email wayako.people@gmail.com.
Lifetouch will be available in their studio for photos on December 5. If interested in a professional photo, email Nikki Wilson to set up an appointment time with Lifetouch.
Term 2 Curriculum Distribution
If you still need curriculum materials, please fill out our Curriculum Materials Pick Up form and you will be contacted when your materials are available to pick up.
Health & Wellness Resources
Wellness Week
Wellness Week is coming up soon and is a full week dedicated to breaking the stigma around mental health and helping students destress, hosted by Club HEART. Wellness Week will be happening the week of December 14 and there are many ways for you to get involved! We'll have theme days, Zooms to help destress, and a guest speaker from MyHealth. We hope you will join us for one or more sessions during Wellness Week. More details will be in the December 4 and 11 newsletters.
Thank You Teachers
This has been a challenging year for most but through it all our teachers continue to utilize new tools and resources to continue to teach and give our students the best experience possible under the circumstances. Last week, our art teachers were busy putting together art supply kits for various classes for distance learning and hybrid students for Term 2. A special thanks to every one of our teachers for working so hard, keeping our students engaged and being awesome!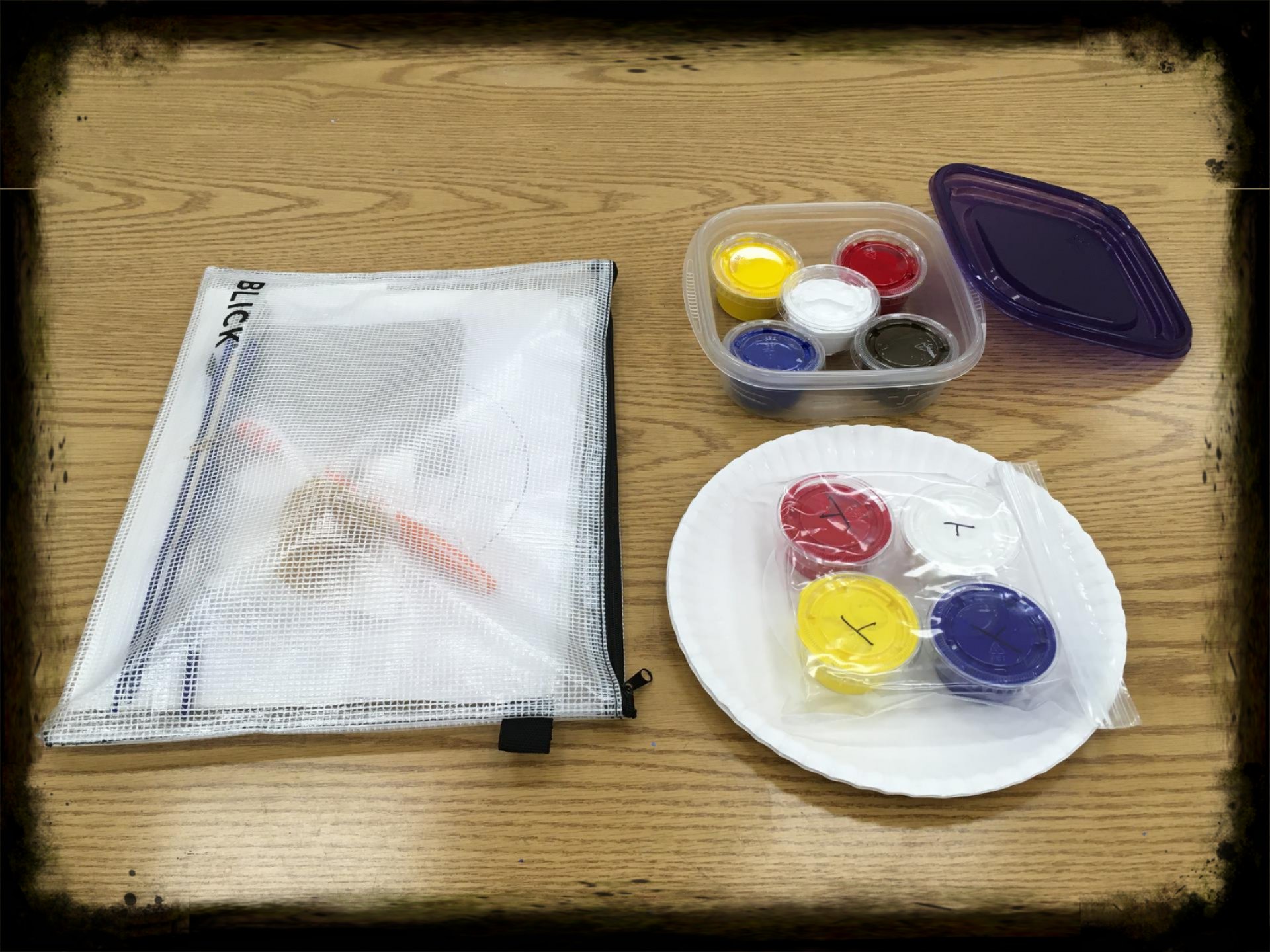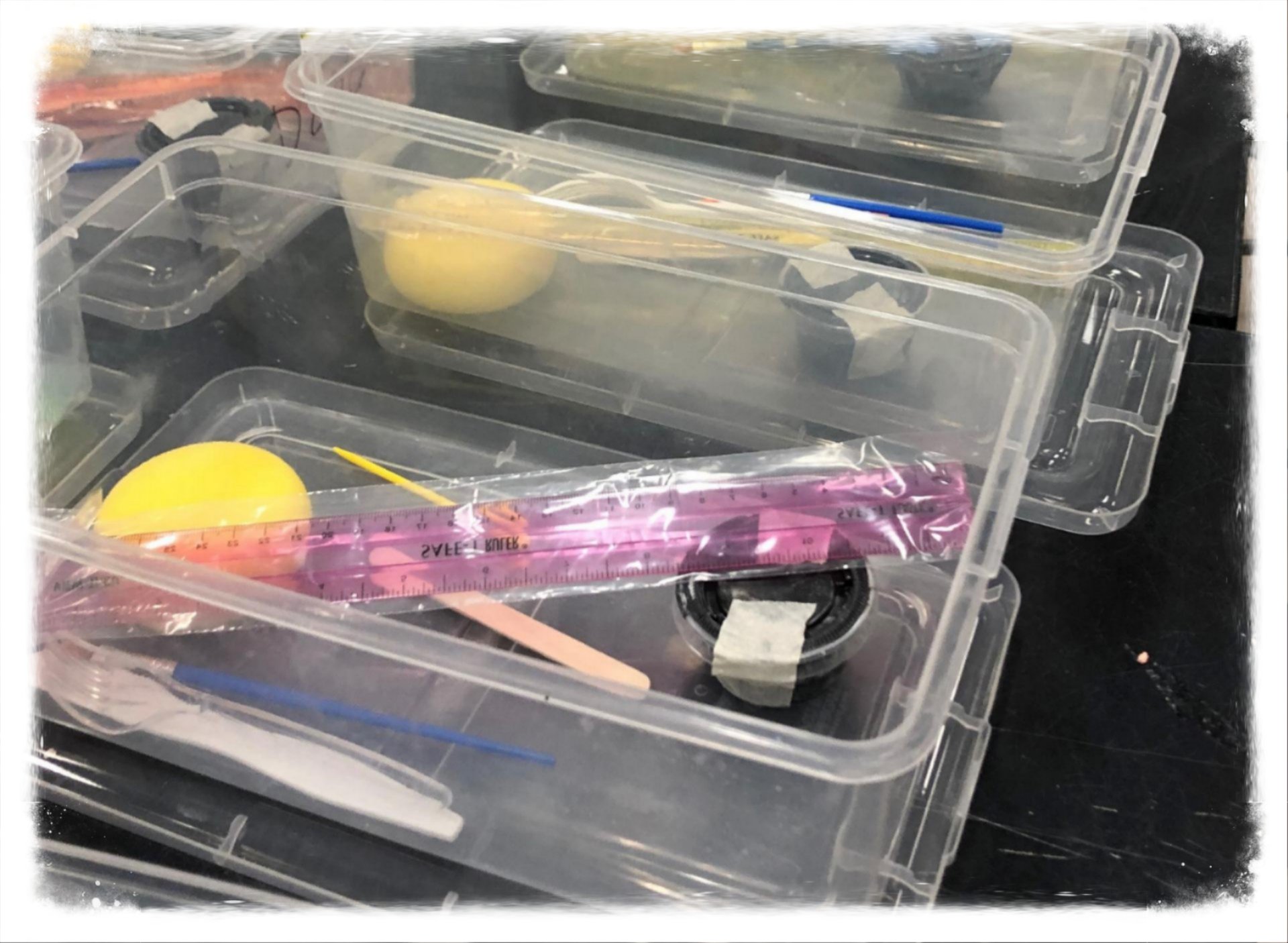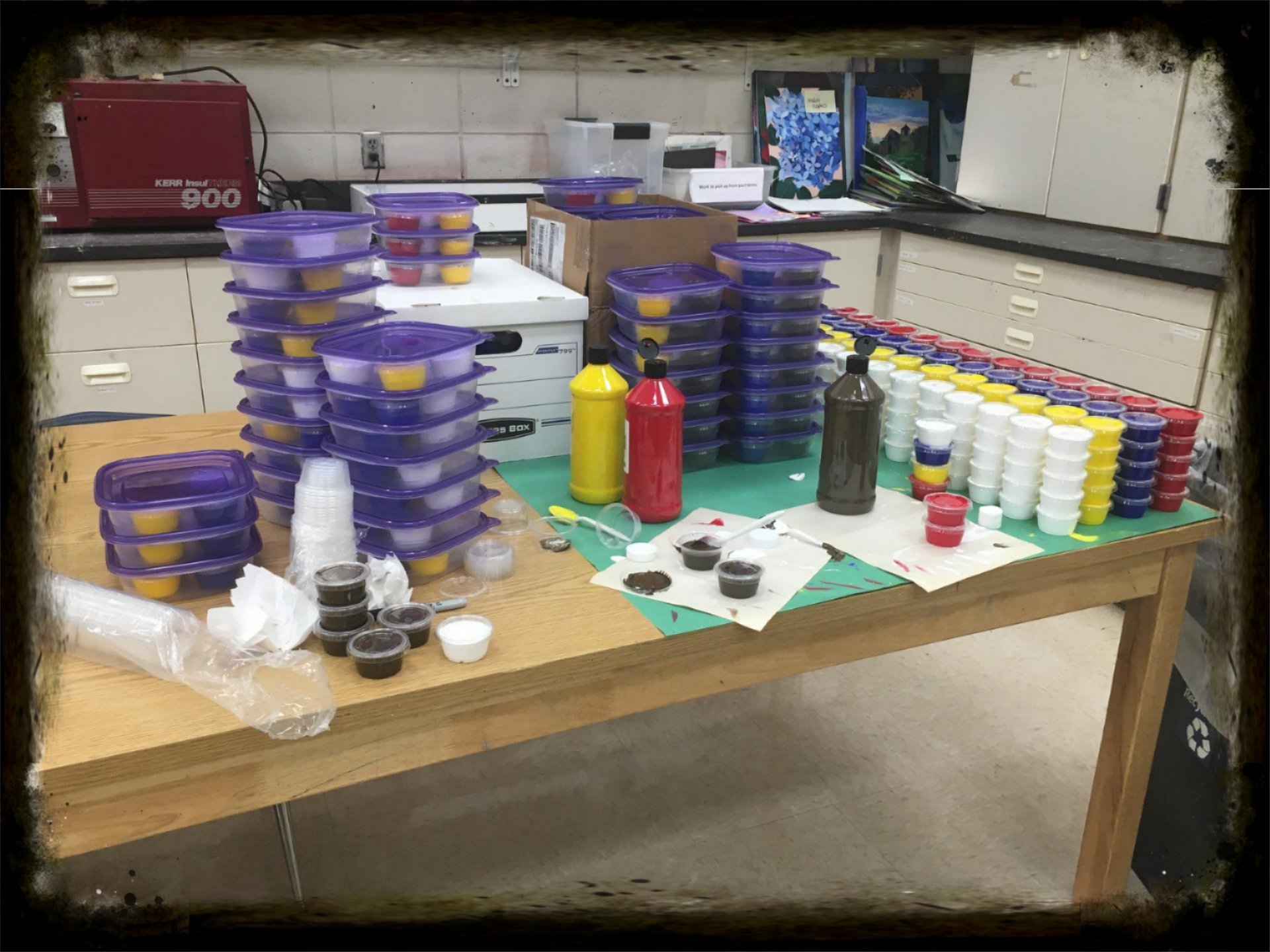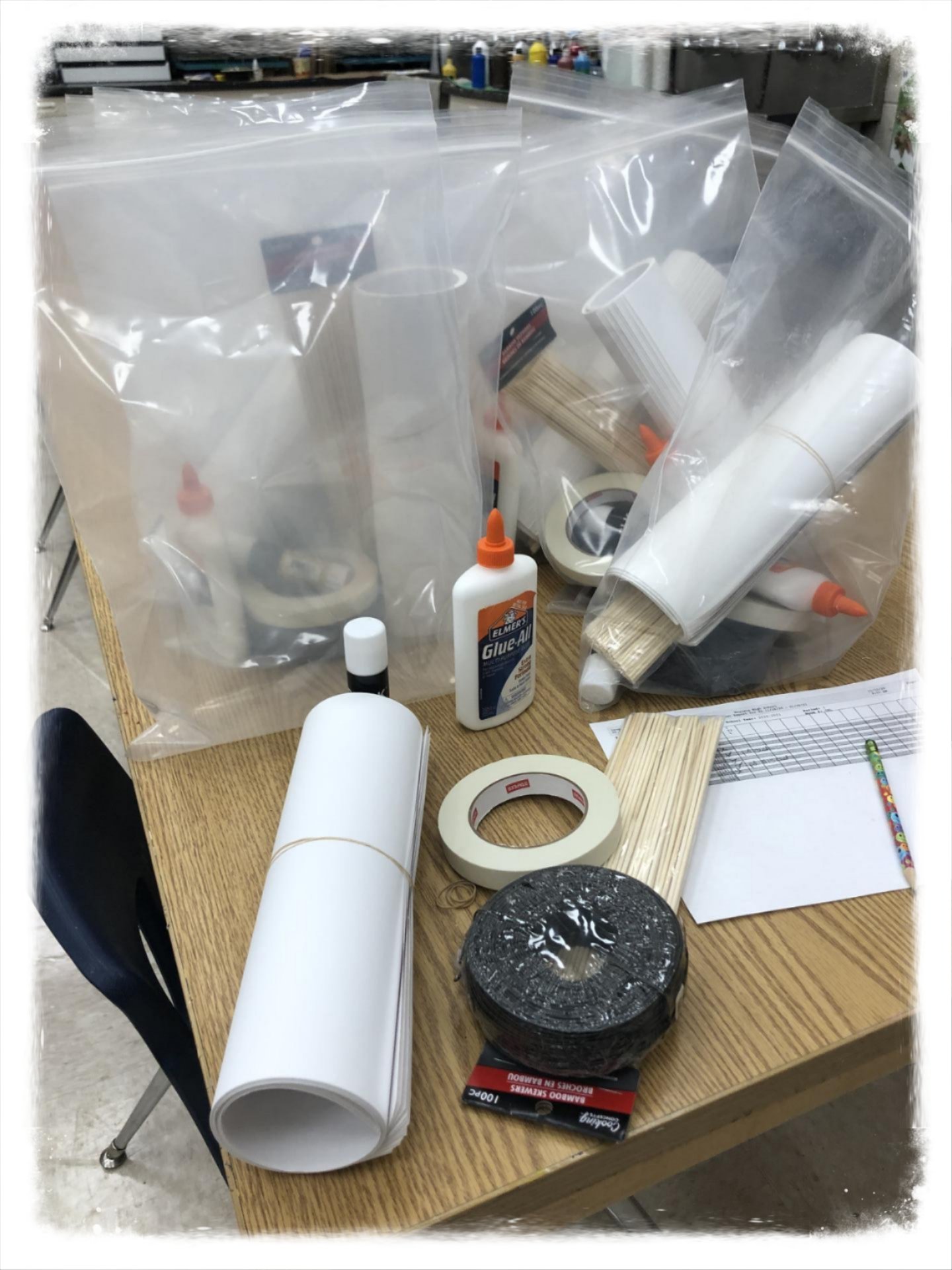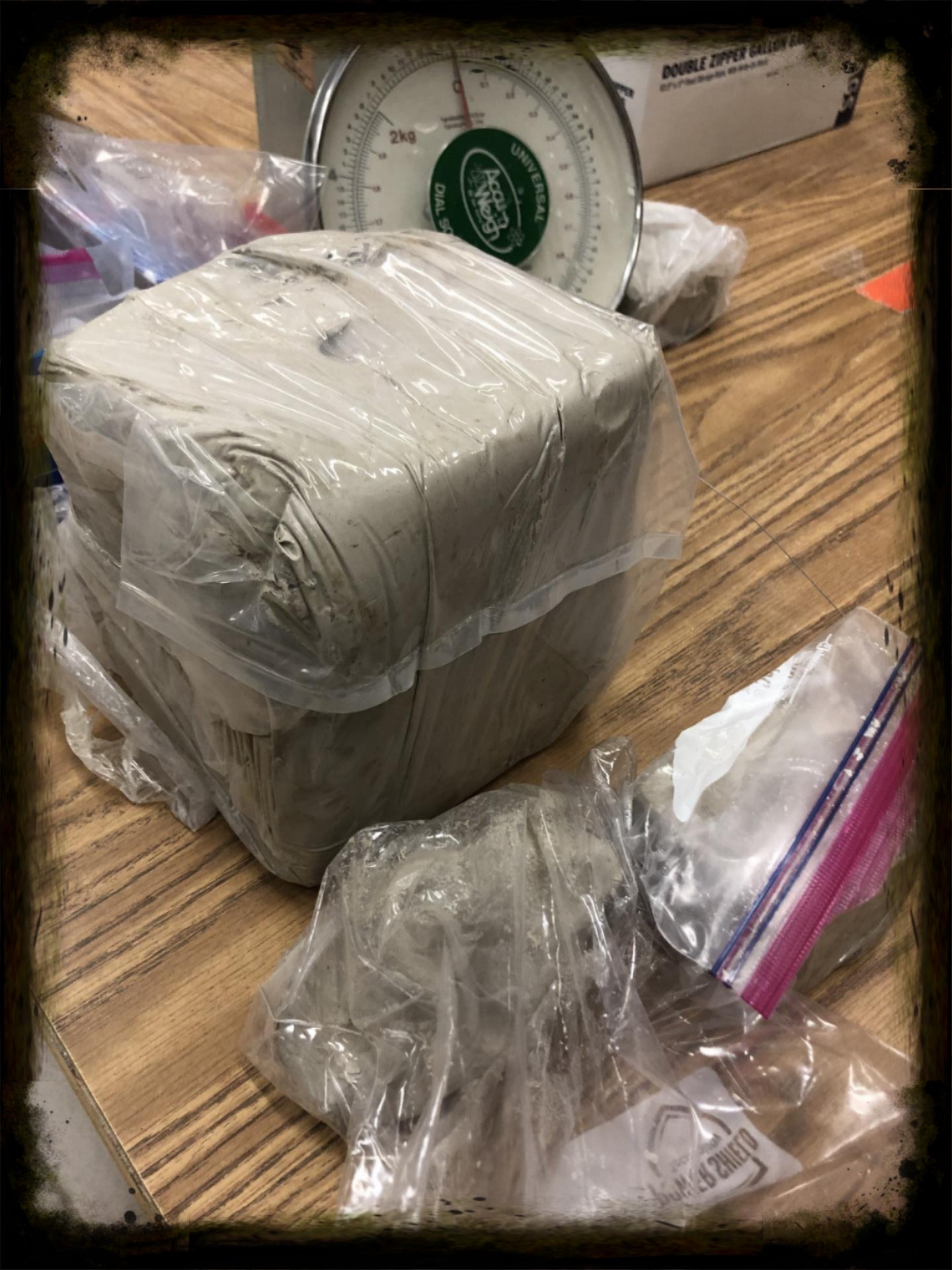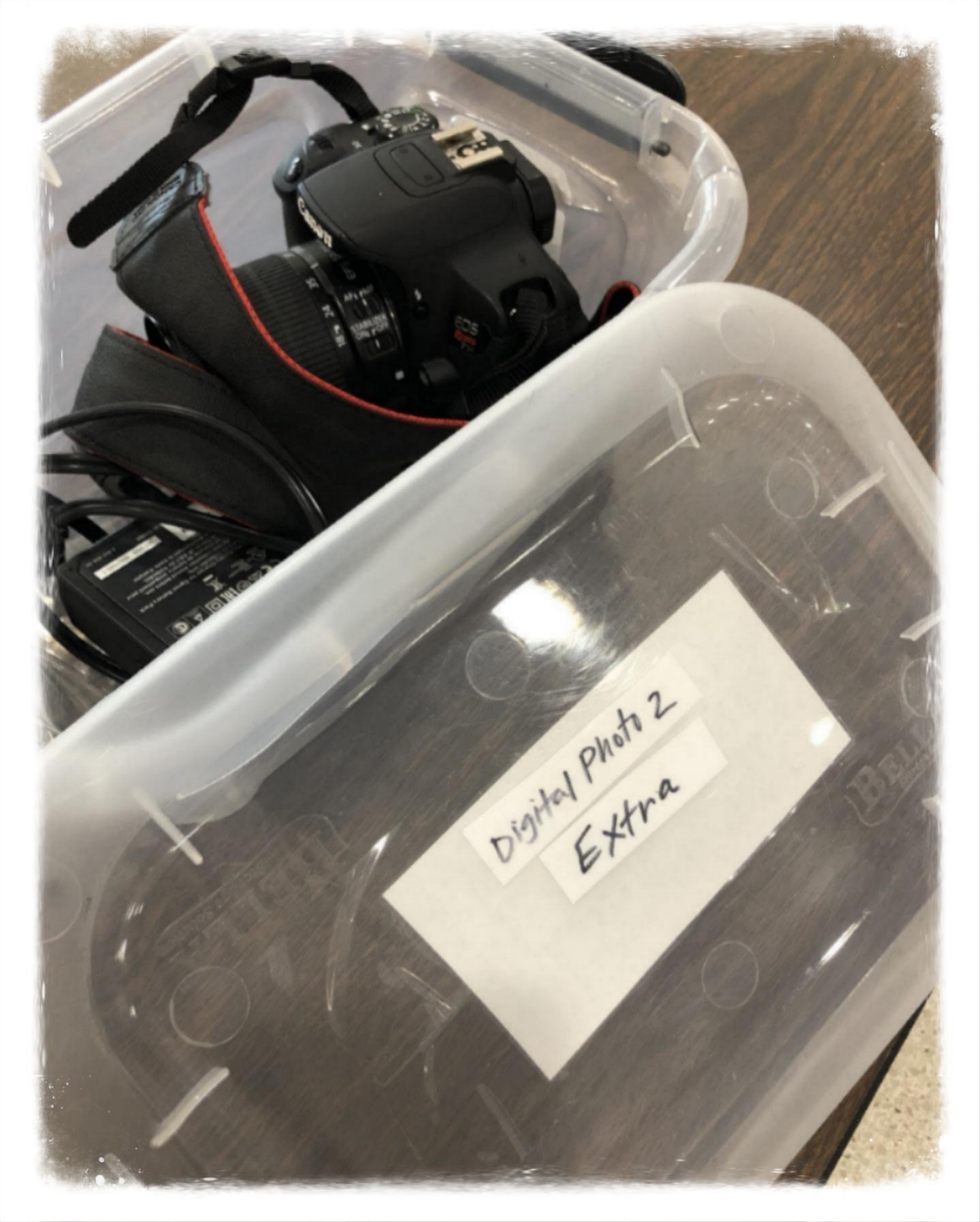 Club Y.E.S.
Club Y.E.S. held a project that involved writing a letter to a Veteran for Veterans Day. 80 Club Y.E.S. students participated and 80 amazing letters were collected. The letters were shared with our community partners who were doing special Veterans Day activities for local Veterans. This included the City of Plymouth. The city has received thank you emails from the Veterans and they are especially moved by and grateful for the letters that were written by our students.
A thank you note from a recipient: "I want to thank you and everyone associated with the grand tribute to Veterans you provided despite all the forces arrayed against you this year. I was particularly impressed with the writings of the two Wayzata High School students and hope you will pass along my thanks to them. My wife and I moved to Plymouth when Trillium Woods first opened in July 2015. We've been extraordinarily impressed with all the folks at City Hall and the various support organizations. Thank you. Stay safe and well.
Keep up the great work Club Y.E.S.!
WHS Senior in the News
Marit Larson, WHS Senior, started a mask business over quarantine and was featured on WCCO! Marit donates a majority of her profits to Interfaith Outreach & Community Partners. Thank you, Marit, for your dedication to helping our community stay safe!
Tuesday, January 19, 2021
7:00 PM - 8:30 PM
4955 Peony Lane, Plymouth, MN 55446 | Phone 763-745-6600