October 7: Conferences, 4:00 p.m. - 8:00 p.m.
October 12: Conferences, 4:00 p.m. - 8:00 p.m.
October 12: Term 1 Midterm
October 28: FAFSA Workshop Night, 3:30 p.m. - 6:30 p.m.
October: Many Minnesota State Colleges and Universities are waiving their application fees
Freshman Personalized Learning Plan (PLP) Meetings

PLP Meetings
Freshman Families: Recently, you should have received an email from your student's counselor inviting you to schedule your student's Personalized Learning Plan (PLP) Meeting. The purpose of this meeting is to get to know one another, check in about your student's transition to high school, discuss your questions and concerns, share our alpha team student support model, and begin the development of a Personal Learning Plan (PLP). The PLP will provide a platform for us to discuss your student's goals, review graduation requirements, and begin planning for the future. Please complete one of the following scheduling steps to find a time that works for you and your student to attend the meeting.
Option 1: Schedule online with our Student Support Scheduler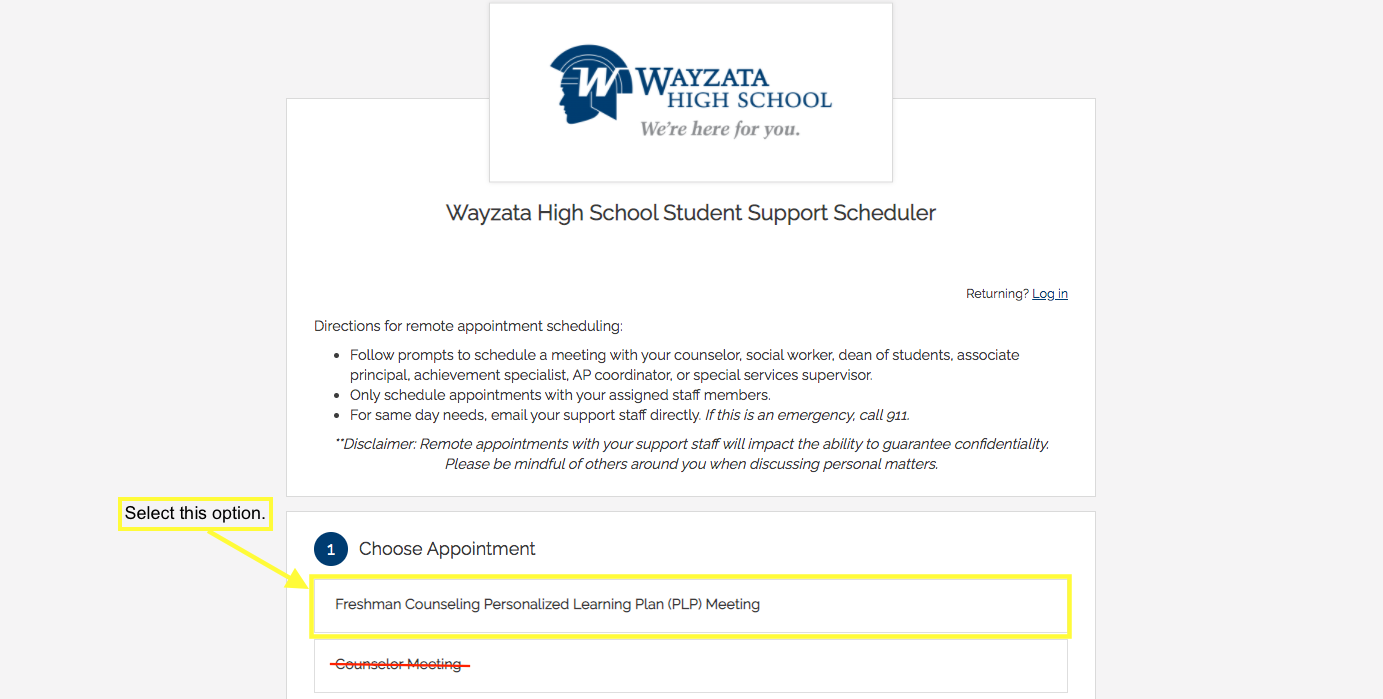 Option 2: Call your student's floor office secretary to schedule an appointment
A-Fj: Stacy Segal, 763-745-6706

Fl-Laq: Polly Davidson, 763-745-6602

Lar-Ra: Ann Brattain, 763-745-6707

Rb-Z: Amy Doten, 763-745-6710
Note: There are limited appointment times available for PLP Meetings during our conference nights, October 7 and 12; please call your student's floor secretary for conference night scheduling.
Synchronous Seminar Sessions
Term 1 Seminars for all grades are complete! Attendance at Seminars is important, therefore, if you were not able to attend your Seminar, please login to your Counseling Canvas page and complete the Term 1 Seminar lesson. A recording of the Seminar is available along with the presentation and module activities.
Academic
Wayzata's Fall 2020 Tutor List is now available! Please access this information if you are wanting a personal tutor for a specific class or subject. Contact information and availability is provided. Cost varies by tutor.
Academic Mentors are also available for academic support. See below in the Resource Highlight section of this newsletter for more information.
Consider the sources of your energy and stay in tune with the messages you are sending in your self-talk.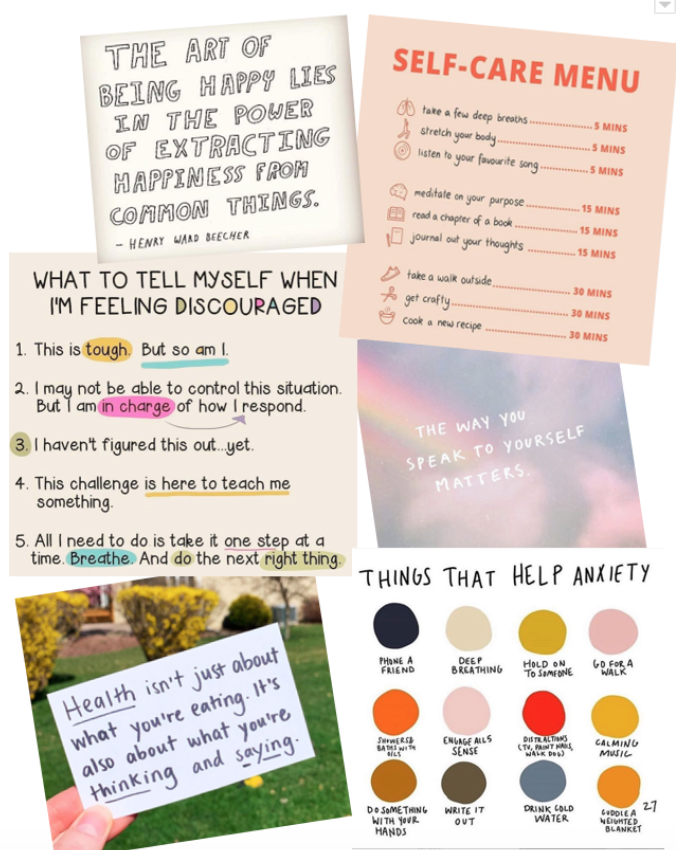 Post-Secondary
Letters of Recommendation
Need to request a letter of recommendation for a college application? Consider the following before making your requests.
Do my applications require letters of recommendation? Many schools do not need or want letters!
How many recommendations do I need? If a school requires letters, they typically will only take 1 or 2!
When are my application deadlines? You must ask your writer(s) at least 3 weeks prior to your deadline!
How do you request a letter of recommendation? Request forms can be found on the Counseling website under the Letter of Recommendation tab.
Note: Teacher letters of recommendation must be uploaded to Naviance before you can make a transcript request. If applying to a college for a November 1 deadline, your transcript request needs to be made by October 19, therefore, letters of recommendation need to be uploaded to Naviance PRIOR to October 19.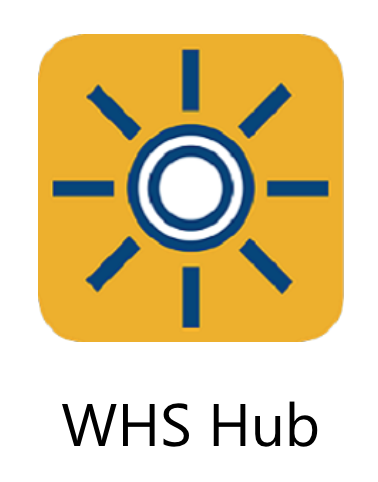 WHS Hub
The WHS Hub, formerly known as the MyTime App, provides you with many student resources. You can request an Academic Mentor, sign up for college visits, sign up to come into the building to work, view teacher availability, and more! Students can access the WHS Hub through the MyApps page or through the app itself.