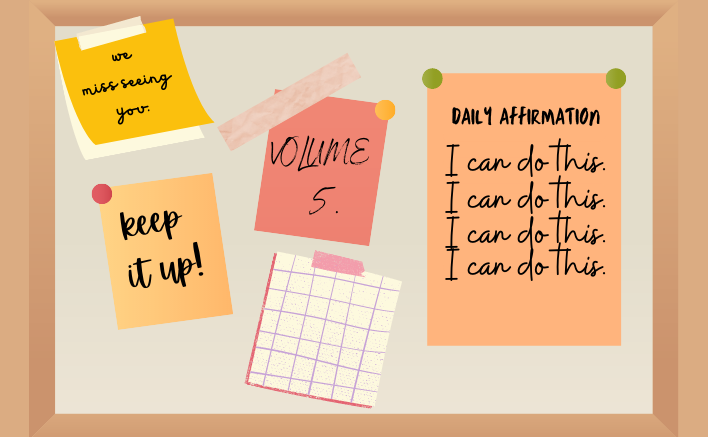 Newsletters will be sent weekly on Fridays to parents/guardians & students. If you have questions or suggestions regarding the newsletters, email Deb Lange. We value your feedback.
October 14-16, MEA Break/No Classes

October 19-24 - Virtual Homecoming Week

October 23 - Homecoming Football Game
It is game time for Trojan Football and Volleyball!
Volleyball and Football have been given the green light to compete this fall beginning in October. Both will play an abbreviated season with strict limits on spectatorship as directed by the Minnesota High School League and the Minnesota Department of Health.
Varsity football attendance has been capped at 250 spectators (125 for each competing school) per game. No tickets will be sold at the gate and passes will not be honored. Volleyball, as with other indoor sports, will not be allowing spectators. Wayzata High School prohibits tailgating and/or viewing parties on campus grounds.
Below is a list of Trojan varsity fall sports along with their attendance policy and remote viewing options:
Cross Country: Spectators are limited to two per runner.

Girls Swimming and Diving: No fans/parents attending meets. Live streamed on YouTube.

Girls Tennis: Spectators must remain outside the fence.

All-Levels of Volleyball: No spectators allowed (including students or family members). Matches live-streamed on NFHS Network*
Varsity Soccer: Attendance is limited to 250 total spectators. Games live-streamed on NFHS Network*
Varsity Football: Games are limited to 125 spectators per school. Games live-streamed on NFHS Network*
*Requires a monthly subscription fee.
Please note: No exceptions will be made to these attendance policies. All spectators must adhere to Covid-19 policies by practicing safe distancing of 6 feet or more and also wearing face coverings.
To view the competition schedule for all Wayzata sports, visit Lake Conference Schedules.
AP Exam Registration for Term 1
The AP exam registration deadline for Term 1, Semester 1 and all Independent Study courses is fast approaching! Students must complete Step 1 and Step 2 prior to November 1.

Please Note: Students who will be taking an AP course that starts Term 2, Term 3, or Term 4 will NOT register for these AP exams at this time. More information will be provided after the start of these courses.

Step 1: Joining the AP Course on the College Board Site
Most students have completed this step in their AP Classroom. Completing this step gives students access to course materials and provides the College Board with the information needed to generate a testing ticket for the May exam day. Students have until November 1 to complete this step or risk incurring a $40 late fee (per exam) assessed by the College Board.

Step 2: Pay AP Exams on the Total Registration Site
Most students still need to complete this step. Students will go to Total Registration. If a student has taken the PSAT or an AP exam in a previous year, they have a Total Registration account already. Please read the prompts carefully and provide the requested information. As part of the registration process, students will need to provide their school email address and their Skyward user login. This is NOT a 5-digit number. It is the first part of the student's school email address and typically includes the first 5 letters of the last name + the first 3 letters of the first name + 000. Students have until November 1 to pay for their exams or an exam order will not be submitted for them.
Lifetouch School Photos
We are currently working with Lifetouch in creating a safe workable plan to bring students in for school photos. Once the dates have been confirmed, an email will be sent with all the details. Stay tuned!
Parent Connection
Are your parents getting their newsletter? If they have a Yahoo account , they may not be getting them. There still seems to be an issue isolated to Yahoo accounts only. Unfortunately, we do not have a way of changing the Yahoo filtering system, even though we have made multiple attempts to request Yahoo look into this. We do archive past Parent Connections for review. However, parents may want to consider moving from Yahoo to Gmail or another provider. Or, setting up a Gmail account for school related emails only. Questions can be directed to Deb Lange.
You're Invited!
Do you know what it takes to launch a successful life and career? Target is hosting Prepare to Launch, a 4-session virtual series starting Friday, October 16, featuring employees and executives from over 24 companies. You will get to meet these amazing speakers, along with successful tech entrepreneurs as they share stories, lessons learned, and must-have skills that have advanced their careers. We hope to see you there and can't wait to help you launch yourself into a successful future!
Series Dates & Times:
Be Curious: Friday, October 16 (8:45am - 11:00am)
Be Bold: Friday, October 30 (8:45am - 11:00am)
Build Meaningful Relationships: Friday, November 13
(8:45am - 11:00am)
Demystifying Tech Careers: Friday, November 20
(8:45am - 11:00am)
2021 Prudential Spirit of Community Award
Are you a student who has been making a difference through volunteering on an on-going basis? The 2021 Prudential Spirit of Community Award application is now open and applications are being accepted until November 10. Three Wayzata High School students will be named as honorees from Wayzata for 2021. Application Instructions for 2020-2021 Prudential Spirit of Community Award. This award honors students who have been doing on-going volunteer service with a specific organization or cause. If you are a Boy Scout or Girl Scout looking for recognition for your scouting service activities go through your council to apply for this award, rather than Wayzata High School. The certifier for Wayzata High School is Brenda Badger so email the certification page of your application to Brenda Badger and not to Principal Gengler. Note: This is not the 2020 President's Volunteer Service Award application notice; that will come out in November.
The Woods
The Woods will be an original devised theater piece created by the ensemble with guidance from director, Sandra Struthers. The ensemble will take elements of folklore, urban legends, and spooky stories to create an immersive walk-through experience in the woods behind the high school. The perfect way to get into the Halloween spirit, audiences will be invited to walk along these haunted trails in safe, socially-distanced groups.
October 23, 24, 29, 30, and 31 at 6:00, 6:20, 7:00, 7:20, 8:00, 8:20, 9:00, and 9:20 p.m.
Poster Design: Paloma Golston
Graphic Design Teacher: Emma Carroll
Math Team
Math Team's first informational meeting will be held on Monday, October 12, at 3:30 p.m. via this Zoom link. (NOTE: To use the link, you must be logged in to your isd284.com account via the SSO login method on zoom, just as we do for our classes.)

Come check out what Math Team is all about, meet the coaches, learn how to register, and see what our online season will entail!

If you have any questions, please email Mr. Skerbitz or Mr. Barnett
Check out the WHS Activities Page for information on Clubs, Performing Arts & Forensics opportunities.
College Visits and College Fairs

Don't Miss the Virtual College Visits
Encourage your student to attend! Details about these visits and other upcoming virtual college fairs. Your student can sign up for the virtual visits on the WHS Hub on the MyApps Portal. Please contact Deb Musser in the College and Career Center (CCC) with any questions.
Explore Minnesota State Colleges and Universities Week
Fall is a great time to explore Minnesota's 37 state colleges and universities during the week of October 12-16. Each of the 30 colleges and 7 universities of Minnesota State will be offering special visits -- including virtual visits -- for high school students over MEA Break. Students can learn about the admissions process, various degree programs, Post-Secondary Enrollment Options, applying for financial aid and more! Click around this interactive map for campus information and highlights. Application fees will be waived during the week of October 25-31. For more information and to register, visit Minnesota State Week.
Virtual U.S. Service Academies Information Night
Representatives from all five service academies -- U.S. Military Naval Academy, U.S. Naval Academy, U.S. Air Force Academy, U.S. Coast Guard Academy and the U.S. Merchant Marine Academy -- will be in attendance for a virtual information session on October 12 from 6:00 p.m.-7:15 p.m.. Students and families will be able to learn and ask questions about the academy experience and the nominations process as well. Virtual information session link/ID/passcode. Meeting ID: 859 1491 5511, Passcode: 666008.
Senior Portraits
Your senior portraits are due Friday, October 30. Be sure to visit whsyearbook.com for all the information about picture requirements and submission details. If you have any questions, please email wayako.portraits@gmail.com.
FAFSA Completion Workshop For Seniors
Wayzata High School, in collaboration with Minnesota College Goal, is pleased to offer a free financial aid workshop on Wednesday, October 28 from 3:30 p.m.-6:30 p.m. via Zoom to help you complete and submit your Free Application for Federal Student Aid (FAFSA). Six volunteers from area colleges will be on hand. This workshop is for students who plan to attend any postsecondary institution next year. Families will be broken into private Zoom Rooms with a financial aid specialist, who can answer specific FAFSA questions.

If you are interested in receiving help with individual questions on the FAFSA, please register with a time preference. A Zoom link will be emailed to you the week prior to the event.

Before your individual session, we ask that you complete the following:
Create an FSA ID for both one parent and the student. Separate emails, phone numbers, and social security numbers will be required. Here is a video of how to do this: FSA ID help video.
Create an account for the FAFSA and begin filling it out.

Items to have accessible:

Social Security Number (both student and parent)

Driver's License Number (if you have one)

2019 Tax Returns for Student and Parent

Information on Savings, Investments, and Business & Farm Assets for Student and Parent

Records of Untaxed Income
It only takes about 30 minutes to complete your FAFSA. If you have any questions about Minnesota College Goal or our workshop, please call or email Ms. Zimmer. If you would like an interpreter on hand, we can arrange that if you let me know which language is needed.

We hope to see you at our event via Zoom!
Club Y.E.S. students are "remotely" serving senior living facilities by creating fall festive decorations to brighten the tables and hallways within the senior living facilities and to remind our senior neighbors that we are "still here for them." Students have been STEPPING UP big time to make a positive difference (social distance style) for our community partners. These decorations are being enjoyed by residents at Cherrywood Pointe of Plymouth.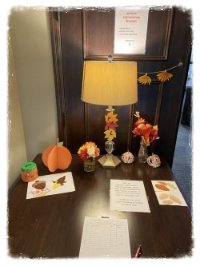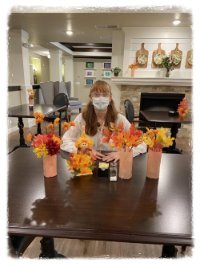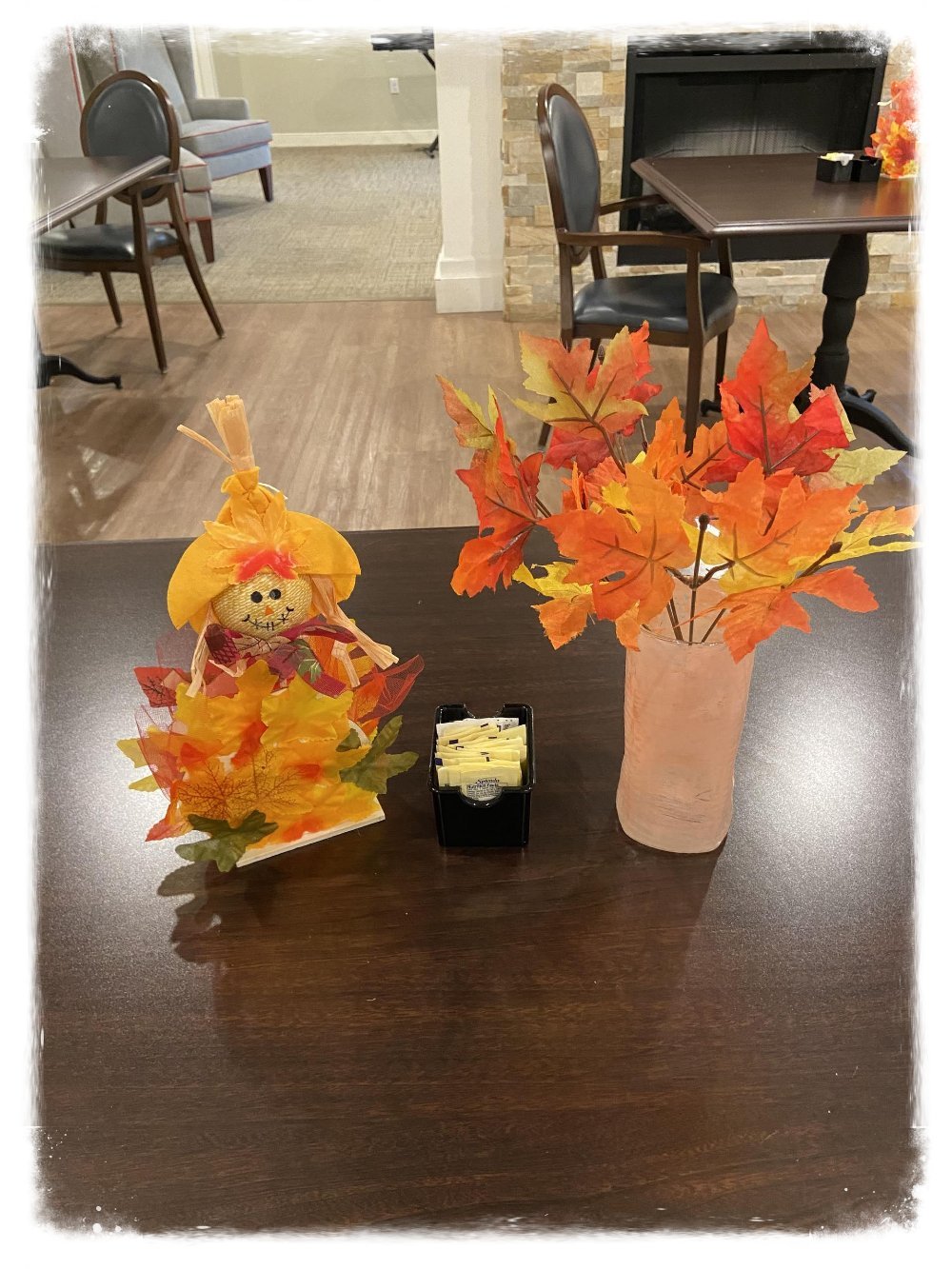 Thursday, October 22, 2020
6:30 PM - 7:30 PM
Thursday, November 5, 2020
6:30 PM - 7:30 PM
Wednesday, November 18, 2020
4:30 PM - 7:30 PM
4955 Peony Lane, Plymouth, MN 55446 | Phone 763-745-6600