Newsletters will be sent weekly on Fridays to parents/guardians & students. If you have questions or suggestions regarding the newsletters, email Deb Lange. We value your feedback. Past newsletters are available on the WHS website.
October 3 - Super College Saturday for Seniors

October 3 & 4 - Take-Home ACT Practice Exam

October 7 & 12 - Parent-Teacher Conferences, 4:00-8:00 p.m.

October 9 - Blood Drive

October 19 -23 -Virtual Homecoming Week

October 23 - Homecoming Football Game
Congratulations to Dolan Kirkpatrick, Quincey Clark and Aimen Sweeney on being nominated for exhibiting Trojan Pride! Students were nominated by Ms. Decker and Ms. Lephart.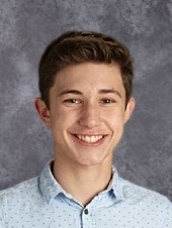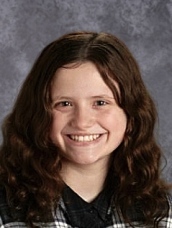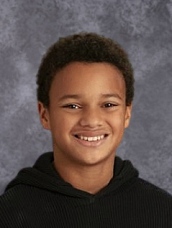 Dolan Kirkpatrick: Dolan has shown strong leadership in our SOAR (Civics & English) classes. Thank you for diving into our work and thinking deeply about class topics. You have been a good role model to other students. We look forward learning with you this semester!
Quincey Clark: Exceptional responsibility and hard work. We love having Quincey's contributions in class and admire the effort she is putting into her learning.
Aimen Sweeney: We want to recognize Aimen for the respectful way he interacts with everyone, for deep thinking, and for using his voice positively in class. Keep up the great work!
Virtual College Visits and College Fairs

Super College Saturday for Seniors
All Seniors are invited to attend Super College Saturday! This is a half-day event from 11:00 a.m. - 3:00 p.m. for Seniors to learn about the college admission process. Sessions are 45 minutes each and students can pick and choose which sessions they attend throughout the day. Topics include: Financial Aid & Paying for College, a "Hot Topics" Panel with College Admission Representatives, College Search, Understanding Holistic Review in Highly Selective Admissions, the Value of Two Year Colleges/Transfer Process, Being Undecided and more! For more information and to register, visit MACAC.
Did You Know that 200 Colleges are Virtually Visiting WHS this Fall?
Encourage your student to attend! Click here for more details about these visits and other upcoming virtual college fairs. Your student can sign up for the virtual visits on the WHS Hub on the MyApps Portal. Please contact Deb Musser in the College and Career Center (CCC) with any questions.
General Information & Updates

Blood Drive
Thank you for everything you are doing for our students and our community! Next Friday, October 9 from 9:00 a.m. - 2:00 p.m., National Honor Society is hosting a blood drive and providing another opportunity to make a difference in somebody's life! Spread the word, ask a friend or family member to join you. Blood bank numbers are dangerously low with the current pandemic and donating can be the difference between life and death. This blood drive will be hosted at the high school, outside of the Auditorium entrance. Please sign up to donate. Thank you!!! If you have further questions, feel free to email Sarah Ellis.
Virtual (Zoom) Parent-Teacher Conferences
Parent-Teacher Conferences are scheduled from 4:00-8:00 p.m. on Wednesday, October 7 and Monday, October 12. The Skyward Parent-Teacher Conference Scheduler will open at 8:00 a.m. Wednesday, September 30. Conferences should be scheduled via Skyward. To give teachers adequate time to prepare for October 7 conferences, the scheduler will be closed that day from 8:00 a.m. - 8:00 p.m. Teachers will reach out to parents prior to your scheduled conference with Zoom information and details.
Take-Home ACT Practice Exam
Wayzata Community Education is partnering with a local tutoring company to offer a take-home ACT Practice Exam on October 3-4 to all 9-12 grade students at WHS. Students can pick up their practice exam at the WHS main entrance on Saturday, October 3 from 8:00 a.m. -11:00 a.m. Students can complete the practice exam at home and then drop it off at the WHS main entrance on Sunday, October 4 from 1:00 p.m.- 4:00 p.m. The fee to take the ACT Practice Exam is $40 and registration closes on Friday, October 2. If you have any questions, please refer to the ACT Practice Exam flyer and registration page or contact Max Dupslaf.
Yearbooks - Keep Those Memories Forever!
This will be a year like no other and the yearbook staff is already planning out the 2020-2021 Wayako Yearbook. Be sure to purchase your student's book by September 25 to get it at the lowest price of the year. We are also running a promotion during this time. If you purchase personalization you can choose up to four free icons. Visit the the Josten's ecommerce site to purchase your student's yearbook today. If you have any questions, please email whsyearbook@isd284.com. Be sure to follow us @wayakoyearbook on Instagram.
Students in the combined General Education and Special Education class engage in hands-on learning opportunities in the Visual and Culinary Arts. In Unified Culinary Arts, students foster personal relationships by completing food labs together. Students are learning about special education while creating culinary lessons that they will later teach.

Much laughter and teamwork can be seen and heard as students practice their lessons. This year has been a little different with the hybrid model of instruction but our students have been flexible and willing to take on each task. Live Unified!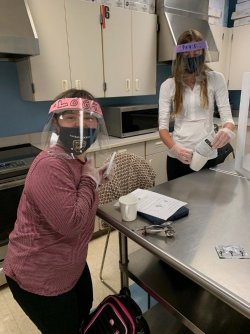 WHS Unified Arts: Culinary Students develop measuring skills to make a hot chocolate recipe.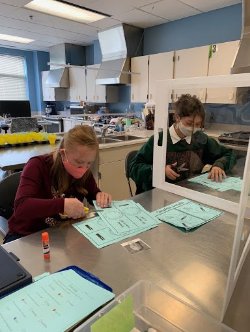 Students engage with each other to create a class with inclusion for everyone.
WHS Virtual Activity Fair
Encourage your student to check out the virtual fair if they haven't already done so. Students can virtually explore the many activities and clubs that are offered at WHS through the WHS Virtual Activity Fair Canvas page. WHS offers a wide variety of activities for all students. Explore the Canvas page to discover these great opportunities. For more information, click on the activity or group title you are interested in.
Class of 2020/Senior Information
Super College Saturday for Seniors
See details above under Virtual College Visits and College Fairs
Transcript Requests
Please review the instructions on how your student can request transcripts for submission to a post-secondary institution, the military, or for a scholarship application, etc. If you have questions, email Terri Marr or call 763-745-6631.
Senior Yearbook Portraits Due October 30
It's time to get those senior photos taken and submitted to the yearbook staff. Photos are due by Friday, October 30, 2020. Photos that are submitted late are not guaranteed to be printed in the yearbook. Photos need to be uploaded to the Josten's photo submission portal. The upload/user ID is 415463794. Photos must be a JPEG file and they need to be vertical, horizontal photos will not be accepted. Please visit whsyearbook.com for specific details about photo requirements and submission instructions. Be sure to follow us @wayakoyearbook on Instagram. If you have questions, please email wayako.portraits@gmail.com.
---
Planning travel out of the state or country?
Regardless of whether your students are attending Wayzata Public Schools through hybrid learning or through Distance Choice, the district is required to account for students. Please ensure that the Welcome Center has a copy of your family's Extended Vacation form on file prior to your travel.
---
September Wayzata Legislative Action Committee Update
The Wayzata Legislative Action Committee (LAC) held its first meeting of the year on Wednesday, September 23. Superintendent Chace Anderson gave a district update (the same update will be provided at PTA/PTO meetings around the district). Scott Croonquist, Executive Director of the Association of Metropolitan School Districts (AMSD) shared their 2020 Election Issues Guide. Kimberly Dunn Lewis, Minnesota School Board Association's (MSBA) Associate Director of Government Relations, shared their 2020 MSBA Voter Guide. All seats in the Minnesota House of Representatives and Minnesota Senate will be up for election this year. To find out who represents you, what is on your ballot, and more election information, visit the Minnesota Secretary of State website. The Wayzata LAC is a non-partisan group of citizens that monitors legislative activity as it affects K-12 education and advocates positions on behalf of the district. For more information, please visit the Diane Hayden or Ben Johnson, your school's Wayzata LAC representative.
Wayzata Public Schools Community Ed has created a strategic partnership with A+ Driving School, to provide Driver Education. New class time added - 4:00-7:00 PM! Find all the information on Drivers Ed online classes on the A+ Driving website.
---
Join us in our online classrooms! We have many opportunities for our youth and adult learners. You can find all our class options on our registration site.
Wednesday, November 18, 2020
4:30 PM - 7:30 PM
Monday, October 12, 2020
7:00 PM - 9:00 PM
Monday, October 26, 2020
4:00 PM - 6:00 PM
4955 Peony Lane, Plymouth, MN 55446 | Phone 763-745-6600