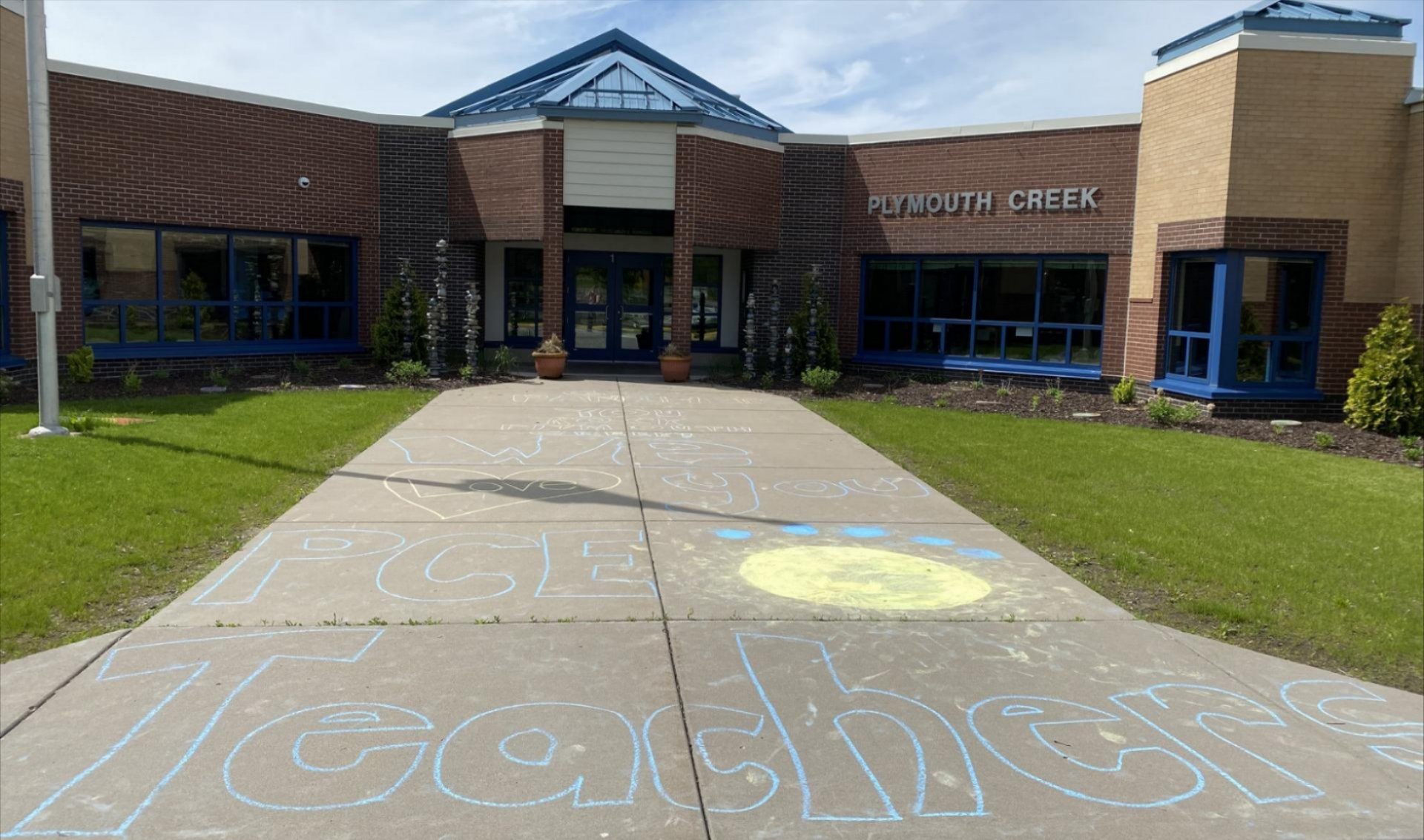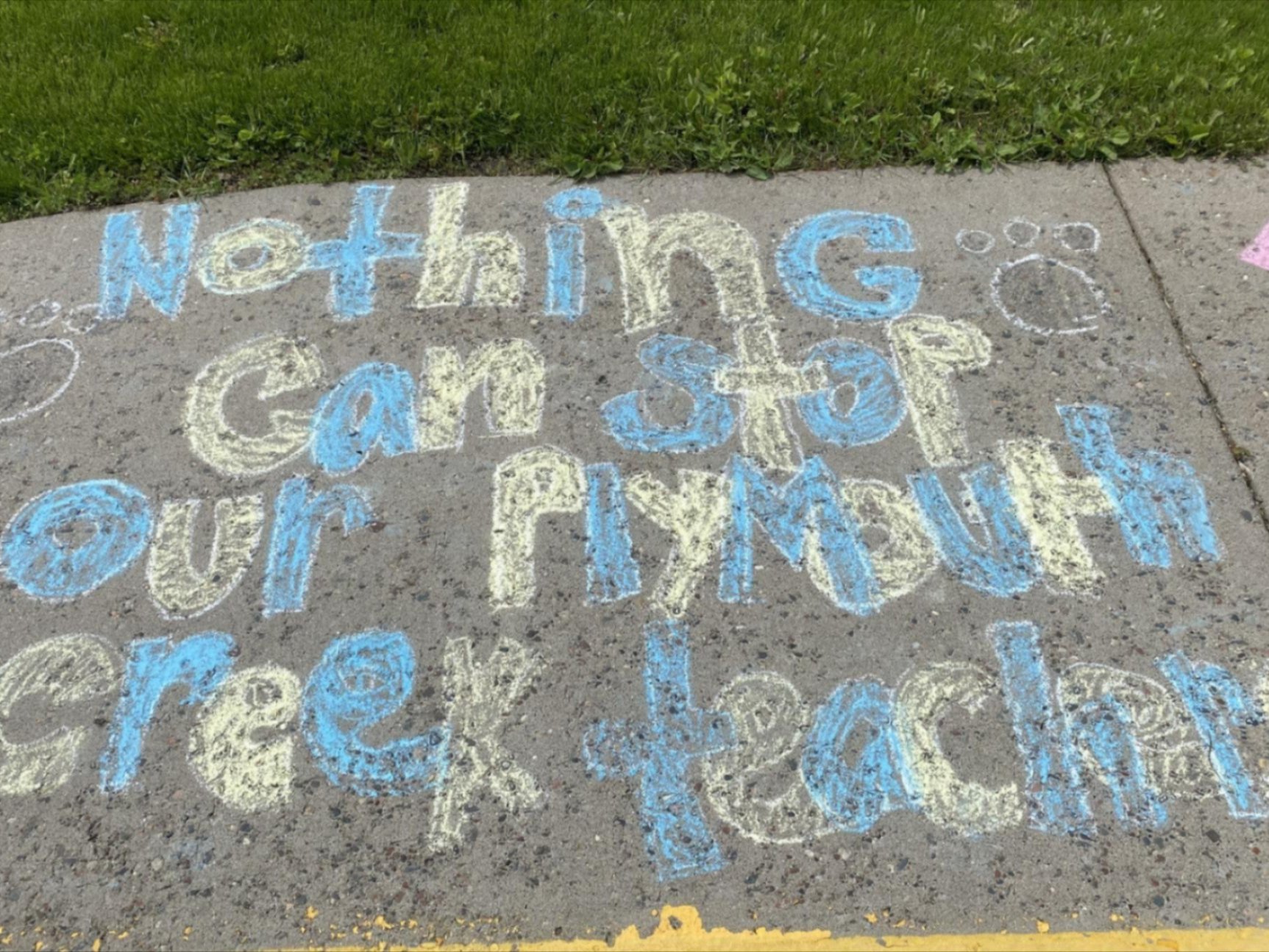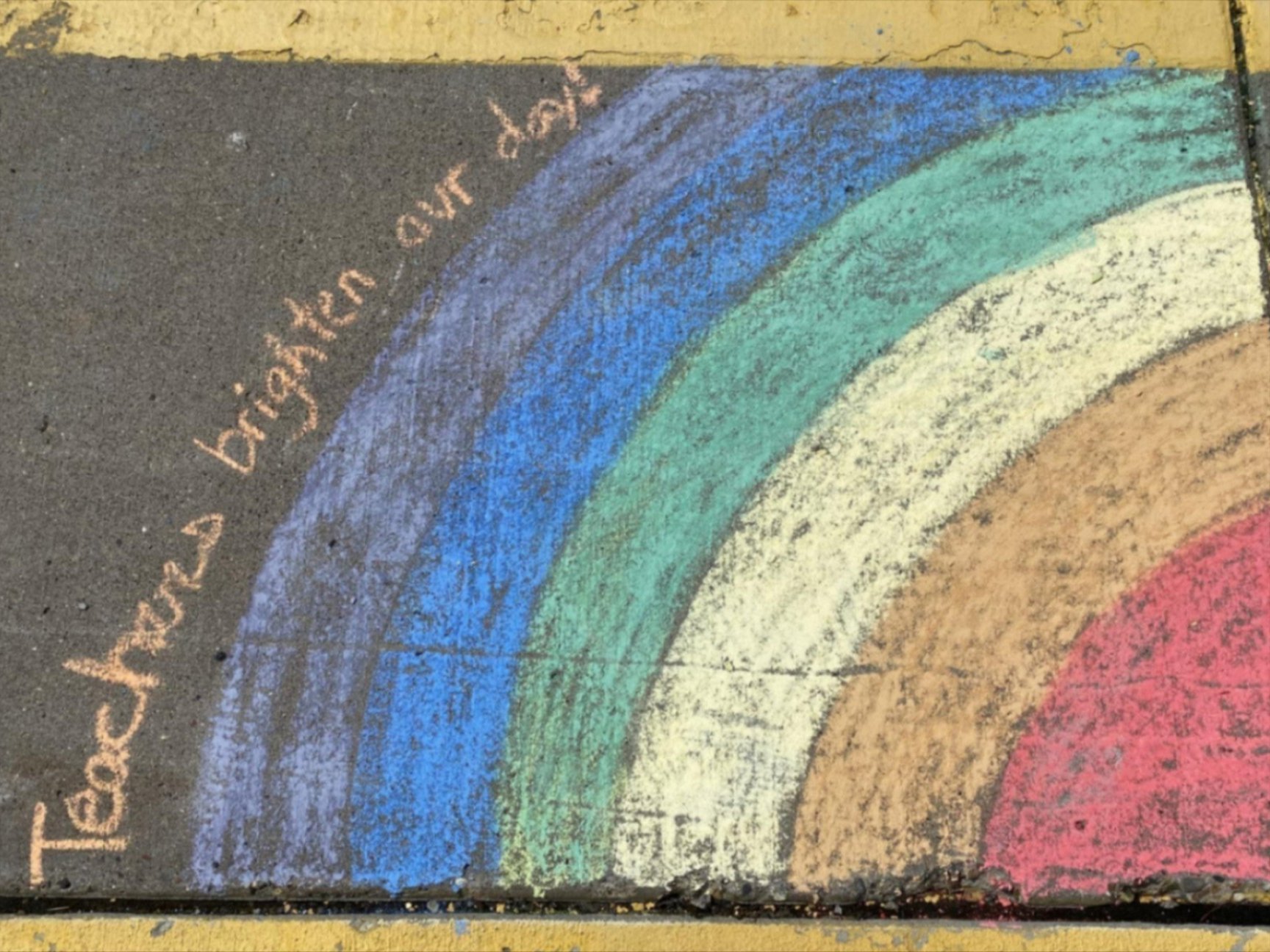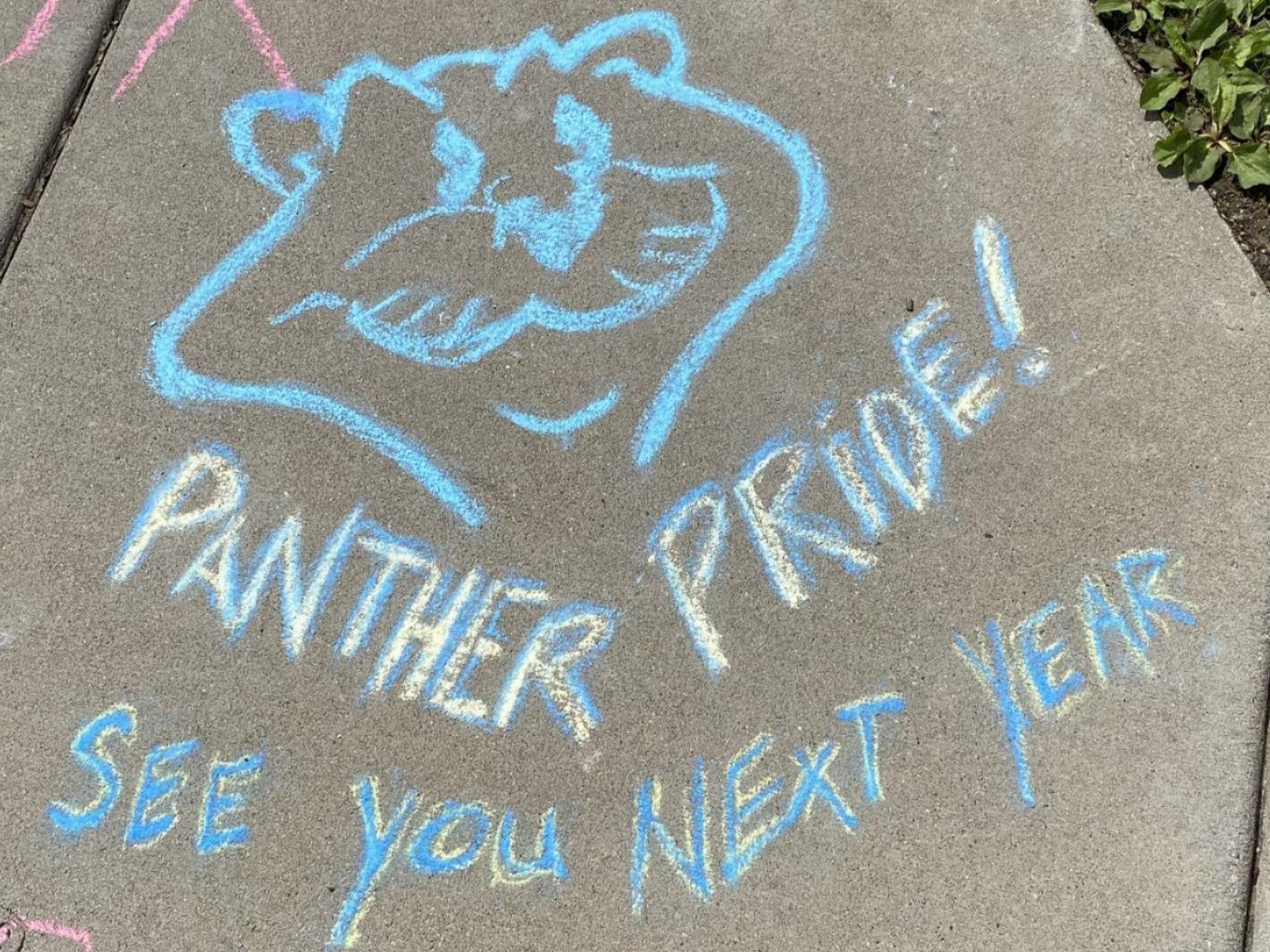 Message from Dr. Thompson
Dear Plymouth Creek Parents, Students, And Staff,
As we wrap up these final few days at Plymouth Creek, I want to make you aware of some of our staffing changes. First of all, I want to personally welcome Ashley Paul as the new principal of Plymouth Creek. Many of you may remember Ashley as a teacher and student support specialist at Plymouth Creek and we are so excited to welcome her back in her new assignment as our principal. Ashley lives in Plymouth with her husband, Ian, and her two sons, Maverick and Alden. She has been a Student Support Specialist for the last two years, both at North Woods and Plymouth Creek. Ashley has experience as a teacher in Wayzata at Plymouth Creek and she has other teaching experiences in Arizona. She earned her B.A. at Gustavus Adolphus College in Elementary Education and her M.A. in Education and her administrative license credential; both from St. Mary's University. Welcome back, Ashley!
Congratulations to the following staff who are retiring at the end of the year. We have so appreciated your many contributions to Plymouth Creek and wish you all the best in your new adventures of retirement.
Lois Hale has been a paraprofessional at Plymouth Creek for 30 years working in the Learning Lab, kindergarten, and supervising the lunchroom and playground.
Lori Knudsen has been a special services paraprofessional for the past 18 years working across all grade levels and also helping with lunchroom and playground supervision.
Pam Doughton has spent 14 years as a paraprofessional in Wayzata Public Schools, with the past seven years here at Plymouth Creek as a special services para and supervisor of our drop-off/pick-up carpool lane.
Denise Cropp has been at Plymouth Creek for 18 years as a kindergarten para and working with Primary Project along with lunchroom and playground supervision.
Jon Hargreaves has spent 15 years as a custodian in Wayzata Public Schools and the past 2½ years as the head custodian at Plymouth Creek.
The following teachers will be leaving Plymouth Creek for other assignments and we also want to thank them and acknowledge all of their great work: Tina White, Math Specialist; Anna Haberlack, 1st grade teacher; Angie Humphrey, kindergarten teacher; Nate Bertsch, 4th grade teacher; Nicole Wiskershen, EL teacher; and Amy Van Dunk, special services coordinator.

Welcome back Kari Dorsey, 4th grade teacher and Alexa Simon, kindergarten teacher. Welcome Sara Kohn, special services coordinator, and Risa Palony, math intervention teacher.

Student Material Pick-Up/Drop-Off is Today, May 28, 12:00-6:00 p.m.
Please pick up your child's belongings today from Plymouth Creek. We will have everything from your child's desk and cubby in a labeled paper bag (medications will also be included if not picked up in March). If you have a fifth grader, we will also have any 5th grade t-shirts that have not yet been delivered and a special class of 2020 window cling for each of our fifth graders.

One-way traffic will be along the carpool lane in front of the building

Staff will all maintain social distancing and wear cloth masks and gloves

Parents and children will remain in the car

Parents will need to have a sign in the front passenger window displaying the names of all children in the family, as well as their corresponding classroom teacher.

As cars pull into the carpool lane, a staff member along the curb will walkie-talkie another staff member in the commons and bag(s) will be delivered to your car along the curb.

Please pop open the trunk of your car and staff will deliver bags to you

If you are returning library books or other classrooms books or materials, please have items in a bag with the teacher's name. If you have more than one child at Plymouth Creek, please use one bag per classroom teacher.

iPads and chargers will not be collected until the fall.

If you are moving, please return iPads on Thursday along with all other school books and materials. These materials must be included when you return your iPad:
2019-2020 Yearbooks
Yearbooks will not be arriving until later this summer. Once they arrive, we will notify families of the distribution plans. Thank you for your patience and understanding. Our yearbook provider has experienced delays due to limited staff.
End-of-Year Celebrations
As we get closer to the end of the school year, I wanted to provide some information about end-of-year celebrations. The safety of all our students, families and staff continues to be our first priority and in order to stay in compliance with state guidelines surrounding COVID-19, the decision has been made not to hold any end-of-year parties, parades or other celebrations across the district. I know this is extremely disappointing. Our teachers will be creating virtual experiences that will provide opportunities for all of us to bring closure to the school year. We miss our students more than you know and greatly appreciate your understanding as we continue to do our very best to connect with your child and keep everyone safe during this challenging situation.
Grading and Report Cards
Distance Learning has changed the learning environment, and - in response - our report cards will change, too. This spring, elementary report cards will be marked only in the following areas of focus: reading, writing and math. Student learning is enhanced through student engagement and personalized feedback. While there may not be official grades in some content areas or in personal management skills, teachers have provided and will continue to create engaging activities and provide this personalized feedback to students. Thank you for your continued support in having your child engage in their learning activities as we wrap up the 2019-2020 school year. Your partnership is greatly appreciated.
Art Update from Mrs. Hallson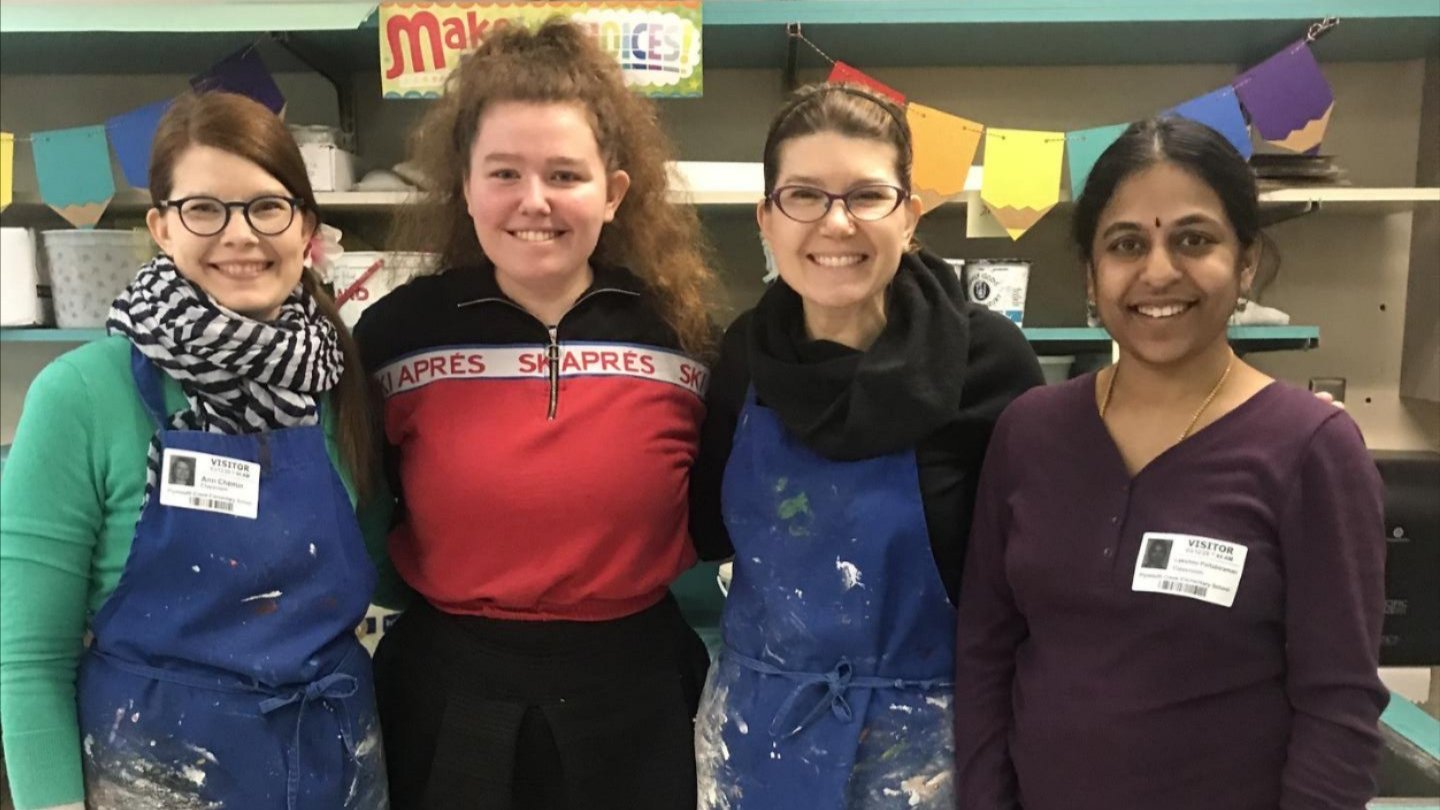 Special thanks to our volunteers that made our Clay Day a great success! Mrs. Chemin, Ms. Mila and Mrs. Lakshmi Pattabiraman volunteered 100 hours for our PC students, thank you. All 5th grade students will receive their clay projects in their bag today. Mrs. Hallson was able to bisque fire pottery so it's stronger. Students in grades 1-4 will finish their clay projects in the fall, unless they are moving. 5th grade students & students that are moving can do one of the following with their clay project:
Leave it (similar to a flower pot if it's been bisque fired, water can soak through it)

Paint it with acrylic paints and when it's dry you could also paint it with mod podge if you would like it to be shiny.

Bring it to a pottery studio that you can glaze the pottery (low-fire white earthenware clay) and have them put it in the kiln so it's glaze-ware and functional.
Students in grades 1-5 whose artwork was in the art show and on shelves in the art room will be in their bag and returned today. If you have any questions please email Mrs. Hallson.
If you have time to watch the video for the last week of distance learning art with Mrs. Hallson, that would be great.
Social-Emotional Learning Resource
Our social worker and student support specialist have been working hard to create some helpful resources for our families and students. A special shout out to Sunset Hill Elementary for being willing to share their ideas and to the staff at Plymouth Creek, especially, Mrs. Thoma, Mrs. Shoultz and Mr. Worth for making this resource available. We hope that you will have a chance to take a look. Here is what you will find:
Weekly Student Activities that focus on social and emotional well-being. We know these two areas are critical pieces to our student's overall health and learning. We want you to know that no matter where we are learning---we know you want your child to have opportunities to grow their academic, social and emotional skills.
Coping Skills Activities that your child can do independently or you can do them as a family. However you use the skills we hope they offer some fun ways for your child to learn how to manage the thoughts and feelings they are experiencing.
Panther Pride Activities — have your child take a peek at this! This will be a place where we will encourage students to demonstrate their panther pride!
Our hope is that your child will find at least one (hopefully more!) activity that encourages them to challenge themselves, try something new and continue to grow social and emotionally.
There is also a section just for parents. Please check it out; you will find some resources to help you and your child during distant learning. Above anything, we hope you find this resource helpful. Please let us know if there is something you are looking for and just can not find, we would love to help. And if you have found a resource that has made a difference for you, would you please take a moment and share it with us?

Box Tops are Going Digital!
If you still have a collection of the traditional clippings, please continue to turn those into your child's teacher, the office, or the container by the gym door, but be aware that the physical Box Tops are being phased out. Plymouth Creek's lifetime earnings from Box Tops is almost $38,000! This is a fantastic program that has benefited our children greatly over the years. Please take a minute to download the new Box Tops app, scan your receipts after each shopping trip, and watch our school earnings increase thanks to you!
Distance Learning End-of-Year Parent Survey
We want to hear your voice regarding how well we delivered on our goal of providing high-quality, inviting, and accessible instruction for all students during Distance Learning this spring. Your honest feedback will help us improve our Distance Learning practices in the future. All parents and guardians received an email from K12 Insight, our survey partner, the week of May 25. The survey is anonymous and no one from the District will know if you participate or how you answered the questions. The final survey results will show the overall findings and themes. This survey will take approximately 10 minutes to complete and will be open until June 10. If you have more than one student enrolled in the Wayzata Public Schools, you can click on the link at the end of the survey to take the survey again. Thank you for taking the time to complete this survey.
---
Mindful Kids: Managing Stress During Hard Times
Being stuck at home and away from school and friends is difficult for many kids and teens. Relate Counseling Center is offering online Mindfulness and Stress Reduction groups to help kids ages 7-11 manage emotions during COVID-19. Groups will incorporate discussion around feelings about the current pandemic, as well as provide tangible tools to help manage stress and anxiety. Kids will also engage in movement and relaxation strategies. The cost is $10 per week and meets Tuesdays from 1:00-1:30 p.m. Contact Kelly Smith, LGSW at
knsmith@relatemn.org
for more information.
---
Wayzata Education Fund's Thank a Teacher Program
We have the best teachers and staff around, and never has it been clearer than during these unprecedented times. Whether they've helped make a difference in person or virtually this year, show your appreciation by participating in our
Thank a Teacher program
. From May 4 to June 3, any donation you make to the
Wayzata Education Fund
honoring a teacher or staff will come with a certificate of appreciation from your student. Additionally, if you donate $25 or more, they will also receive a bundlet from
Nothing Bundt Cakes Minnetonka
. Say thank you and support a good cause at the same time!
Certificates will be sent via email. Bundlets will be delivered at a later date when it is deemed safe to do so, and when teachers and staff are back on school property.
---
What can I do to protect myself and others?
Avoid being around others who are sick – when to keep your child home. When reporting attendance in Skyward Family Access, note that we have added Influenza-like Illness (oral temperature of 100° F or higher with a cough or sore throat) as an option. If your child has an oral temperature of 100° F or higher, please keep him/her home until they have been fever-free without medication for 24 hours.
Cover your nose and mouth with a tissue when you cough or sneeze, or cough or sneeze into your sleeve.
Wash your hands often with soap and water or an alcohol-based hand sanitizer.
Do not share drinking cups and straws.
Frequently clean commonly touched surfaces (doorknobs, refrigerator handles, phones, water faucets).
Talking to Kids About the Coronavirus – Child Mind Institute.
---
We've had so many great Ask Ali questions in our inbox – thanks to all who have submitted! Ali, along with her network of local experts, has been working hard to answer these questions. Responses are posted every Monday on her blog at partnersinpreventionmn.org/askali. Parents, you've got to check out the responses to these questions! There are some interesting ones that have been asked; chances are you might be wondering some of these things.
We welcome you to our online classrooms! Our online classes ensure that you are able to gain valuable information, stay on track with your fitness routine, learn new skills, and connect with others during the next month. Our buildings may be closed, but lifelong learning never stops. We are offering a variety of online classes for adult and youth. You can find all the online options on our
registration site
.
---
Stay Creative While You Stay At Home!
In these days of social distancing and stay-at-home guidance, it's more important than ever to connect with friends and family members and to continue expressing your creativity.
Destination Imagination's
Global Finals 2020 Virtual Tournament (GF20)
is a one-of-a-kind collaborative problem-solving experience that takes place online and is open to all students and families (yes, you read that right!) who enjoy being creative, collaborative, and solving fun challenges that require out-of-the-box thinking. You do not need to have been on a Destination Imagination (DI) team for the 2019-20 DI season in order to participate. GF20 is a whole new experience and is open to everyone!
For Global Finals 2020, you will work with your DI teammates, friends, or family members online to participate in several different
Challenge Experiences
. The cost to participate in the Global Finals 2020 Virtual Tournament is $199. Your team may participate in as many or as few of these Challenge Experiences as you choose. GF20 teams will compete for a number of awesome awards and prizes!
We're excited to welcome everyone to the Summer of Creativity and hope you'll join us for this historic, one-time-only event! Learn more on the
Global Finals website
.
Monday, June 8, 2020
7:00 PM - 9:00 PM
Monday, June 22, 2020
4:00 PM - 6:00 PM
16005 41st Avenue North, Plymouth, MN 55446 | 763-745-5800