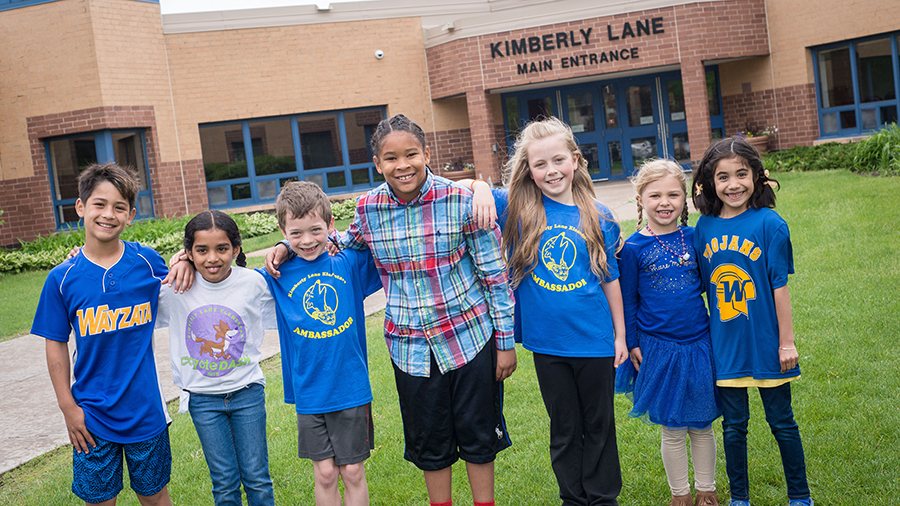 The Coyote Dash will be held Friday, September 28.   Our annual fundraiser is an opportunity for kids to build school spirit while getting some exercise with their friends. Money raised will be used directly to purchase new books for the media center or to update classroom libraries.   We are moving to an electronic donation system which will allow you to easily include friends and family in supporting our school. Students will bring a letter home with  details on the fundraising website, at pledgestar.com/kimberlylane
Please join us for the fun and cheer on your child! The schedule for grades is as follows:
9:00-9:20 1st grade

9:50-10:10 5th grade

10:25-10-45 2nd grade

11:15-11:35 4th grade

12:20-12:40 3rd grade

1:20-1:40 Kindergarten
If you are interested in volunteering please contact Natalie Fosland at nfosland@me.com.
Picture Day
 Picture Day is Tuesday, September 18.   If you prefer to pay with cash or check, order forms will be sent home with your student today.  You can order online before picture day at mylifetouch,com. The Kimberly Lane ID is M1218155Y0.  Please sign up below to help!
Box Top Collection 
 Clipping Box Tops is an easy way to help earn cash for our school. Each one is worth 10¢ for our school! Just look for the Box Tops on hundreds of products.  Clip them and send them to school.   Each teacher has a Box Tops collection folder in the classroom and office.  For more information on Box Tops, including a list of participating products, go to Box Tops For Education 
New School Year, New and Improved Meals Program!
Just as our school is working to make sure students receive the best education possible, our district's Culinary Express program is making changes to provide students and staff with healthy and tasty nutritional options to better support learning. Changes, which were made in response to parent feedback last spring and will not affect the price of school meals, include:
Reducing artificial colors, high fructose corn syrup, artificial preservatives and bleached flour.

Serving more whole grains and less sugar. This includes reducing the frequency of when we offer chocolate milk and juice.

Partnering with a local food hub to emphasize local foods and increase student and parent education about nutrition in fun ways.
Please watch for more information from Culinary Express about these exciting changes and encourage your students to try the new, fun and healthy foods being offered this school year.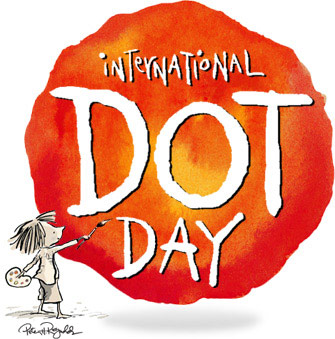 International Dot Day
Tomorrow  September 14 we will be celebrating International Dot Day!   We truly believe that every student has something to contribute, no matter how big or small, and we want our kids to always know that. Join us by encouraging your child to show their creativity by wearing all things "dotty"!
Spirit Wear
Would you like to order spirit wear? You can go to rambow.com for ordering information. Store code is Wayzata.
Partners In Art is a district-wide art enrichment program taught by volunteers. Volunteers introduce students to a variety of artwork as well as lead a hands on art project. No art background is needed. Lesson plans, curriculum and art projects are provided. Volunteers teach one to five lessons per year (30-45 minutes). For questions please contact Heidi at kimberlylanepia@gmail.com.
Yearbook Team
Parents are needed for our Yearbook Team. In order to have all students represented we need lots of pictures.  Please join us on Friday, September 14 at 9:00.  If you cannot attend please mark Yearbook on the Volunteer Sign Up Form.

Our first PTA meeting is on September 20 at 9:00 a. m.   All are welcome!
Calling all parents to join the PTA!  please complete this form and send with payment in an envelope marked PTA to your child's classroom teacher. 
Register now for our after school WISHES classes at Kimberly Lane!
A Series of Unfortunate One-Acts
Kimberly Lane Engineering Club
STEM Sampler Fall of 2018
Scholars MathPath
Scholars ReadingPath

Advanced Minecraft: Command Block - starts Saturday - grades 3-7 at Central Middle School
Strings Information Night is Thursday, Sept. 20, from 6:30-7:30 p.m. at Central Middle School. MacPhail Center for Music partners with WISHES to offer 2-5 graders evening violin and cello lessons at four of our elementary schools! Come to info night to find out more, visit our website or email Katie.
Auditions for All District Choir for grades 4 and 5 are October 9 & 10 at Birchview Elementary from 3:30-5:30 p.m. Look for more information in your school's e-news and a flyer from your music teacher!
Destination ImagiNation Information Night for parents and Team Managers is Tuesday, Sept. 25, from 6:30-7:30 at Central Middle School. Visit www.wayzatadi.org for more information on DI
17405 Old Rockford Road, Plymouth, MN 55446 | 763-745-5600