Dates to Remember - Important Status/Updated Information

As of April 27, the following events have been canceled:
May 5 - Coffee with the Principal, 7:00 - 8:30 a.m., B204 (2nd Floor Forum)

May 16 - Prom, 8 :00 p.m. - Midnight, International Market Square

May 18 - Senior Awards Ceremony, 7:00 p.m., Auditorium 1 (This event had been moved from May 4 to May 18.)

May 7 & 8 - Magic Theatre Band Concert, 7:30 p.m., Auditorium 1

May 14 & 15 - A Moment In Time Choir Concert, 7:30 p.m., Auditorium 1

May 21 - Orchestra Concert, 7:30 p.m., Auditorium 1

May 22 - Senior Directed One Act Performances, 7:00 p.m., Black Box

May 23 - Senior Directed One Act Performances, 1:00 p.m., Black Box

May 26 - Band Concert, 7:30 p.m., Auditorium 2

May 28 - Band Concert, 7:30 p.m., Auditorium 1
As of April 27, the following events are still scheduled:
Grading
As you know, letter grades continue to be a topic of interest. In an effort to ensure that no student fails a course as a result of distance learning, beginning immediately (effective Term 3) students will no longer be issued a letter grade of "F" on their transcript. At the end of a term, any student who is not at a level of proficiency to earn credit for a course will receive a mark of "N" (No Grade) on the transcript. The "N" will remain on the transcript until a student completes the requirements for the course at which time they will receive an earned letter grade.
Viewing Student Grades
Parents/Guardians, this is a friendly reminder that you can click on your student's grade in each class within Skyward Family Access/Gradebook to view a grade report and summary of assignments.
Click the letter grade next to the class:

A grade report will appear, which will show the overall course grade and percentage, breakdown of "categories" that are being graded in the course, a list of all graded assignments (listed in category order), and with notations for assignments that have not been graded, missing work, and more:
NHS Blood Drive Cancellation
The National Honor Society's May Blood Drive has been canceled due to COVID-19 and the prolonged shutdown of schools in Minnesota. Please see the note from Memorial Blood Centers and consider donating if you are healthy and able! Ours is just one of many school's blood drives getting canceled this year so we are reaching out to the greater community for support.
Keeping Your Family Healthy
This week learn more about brain and substance use, as well as adolescent substance use.
For questions or concerns regarding substance use, please feel free to reach out to me through the school social worker or directly at 763-509-3963 or cdoth@hazeldenbettyford.org.
Cindy Doth
Outreach Manager, Hazelden Betty Ford Foundation
Recognize A WHS Staff Member

Recognizing - Becky Meyer, Special Education Teacher
Becky is a wonderful teacher and advocate - she cares for her students so very much. She works hard and helps each of her special needs students grow and develop. It is a challenge to parent all children but special needs children add another level of complexity. Becky goes above and beyond to help guide students and parents through a complex maze of high school. I appreciate how she differentiated for my daughter and allowed her to develop skills to be independent. Becky has made a lasting impact on my daughter. - Sue Bradsher
Share the good things - Recognize a WHS Staff Member
Class of 2020/Senior Information
Graduation Cap & Gown Orders
If your senior has not yet ordered their cap and gown, please note that there will be extras available when we get our Senior Cap & Gown Distribution Day rescheduled. The cap, gown and tassel are supplied to each senior by the District at no cost. If you have further questions, you may contact the Lifetouch rep, Carson Amiot.
Senior Lunch Account Balances
Senior Parents - if your senior leaves a balance after May 28, be sure to check out your lunch account balance options available through Culinary Express.
Senior Party 2020 Information
Senior Party Information
Mark your calendars for the the night of August 1 for the Senior All Night Party. With the date change for graduation, we have confirmed the date change for this fun-filled event. More details will follow. The Senior Party has merchandise available for sale through our website. Options include yard signs, banners and note cards that can be used as graduation cards or thank you notes. Orders due by May 1.

Stay up to date, purchase merchandise, and submit your email for direct parent update notifications by visiting our Senior Party website!
Planting the WHS Garden
Are you looking for a way to give back to your community during this time of need? Help us plant the WHS garden. All produce grown will be donated to our local food shelf, Interfaith Outreach.

We are looking for families, groups, individuals who are interested in "adopting a bed" (while being sensitive to social distancing requirements). This means selecting a bed from the list of available garden beds, purchasing seeds and/or plants, prepping the bed (raking out, removing old vegetation if needed and then filling with compost) and most rewarding, planting! This is the best way to ensure we are able to start our WHS garden and continue our five-year tradition of growing and donating produce for the Interfaith Outreach food shelf.

We are also looking for volunteers to help maintain the garden and help pick and donate produce over the summer months. Interested individuals can fill out this survey for more information. For other questions, reach out to Anne Swanson at Anne.Swanson@wayzataschools.org.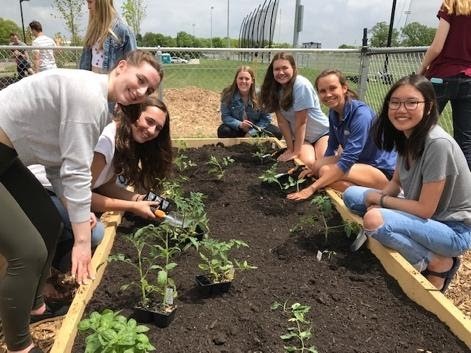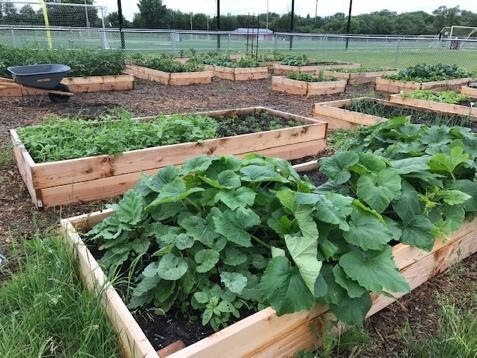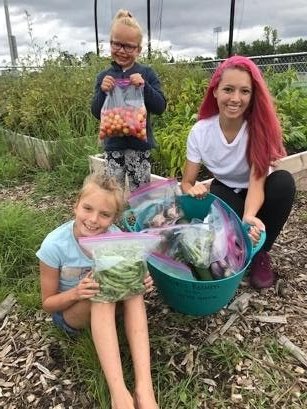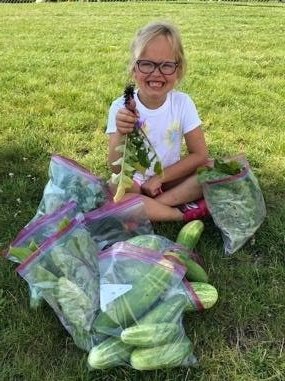 Wayzata Education Fund's Thank a Teacher Program
We have the best teachers and staff around, and never has it been clearer than during these unprecedented times. Whether they've helped make a difference in person or virtually this year, show your appreciation by participating in our
Thank a Teacher program
. From May 4 to June 3, any donation you make to the
Wayzata Education Fund
honoring a teacher or staff will come with a certificate of appreciation from your student. Additionally, if you donate $25 or more, they will also receive a bundlet from
Nothing Bundt Cakes Minnetonka
. Say thank you and support a good cause at the same time!
Certificates will be sent via email. Bundlets will be delivered at a later date when it is deemed safe to do so, and when teachers and staff are back on school property.
---
What can I do to protect myself and others?
Avoid being around others who are sick – when to keep your child home. When reporting attendance in Skyward Family Access, note that we have added Influenza-like Illness (oral temperature of 100° F or higher with a cough or sore throat) as an option. If your child has an oral temperature of 100° F or higher, please keep him/her home until they have been fever-free without medication for 24 hours.
Cover your nose and mouth with a tissue when you cough or sneeze, or cough or sneeze into your sleeve.
Wash your hands often with soap and water or an alcohol-based hand sanitizer.
Do not share drinking cups and straws.
Frequently clean commonly touched surfaces (doorknobs, refrigerator handles, phones, water faucets).
Talking to Kids About the Coronavirus – Child Mind Institute.
---
We've had so many great Ask Ali questions in our inbox – thanks to all who have submitted! Ali, along with her network of local experts, has been working hard to answer these questions. Responses are posted every Monday on her blog at partnersinpreventionmn.org/askali. Parents, you've got to check out the responses to these questions! There are some interesting ones that have been asked; chances are you might be wondering some of these things.
We welcome you to our online classrooms! Our online classes ensure that you are able to gain valuable information, stay on track with your fitness routine, learn new skills, and connect with others during the next month. Our buildings may be closed, but lifelong learning never stops. We are offering a variety of online classes for adult and youth. You can find all the online options on our
registration site
.
Monday, April 27, 2020
4:00 PM - 6:00 PM
Monday, May 11, 2020
7:00 PM - 9:00 PM
4955 Peony Lane, Plymouth, MN 55446 | Phone 763-745-6600