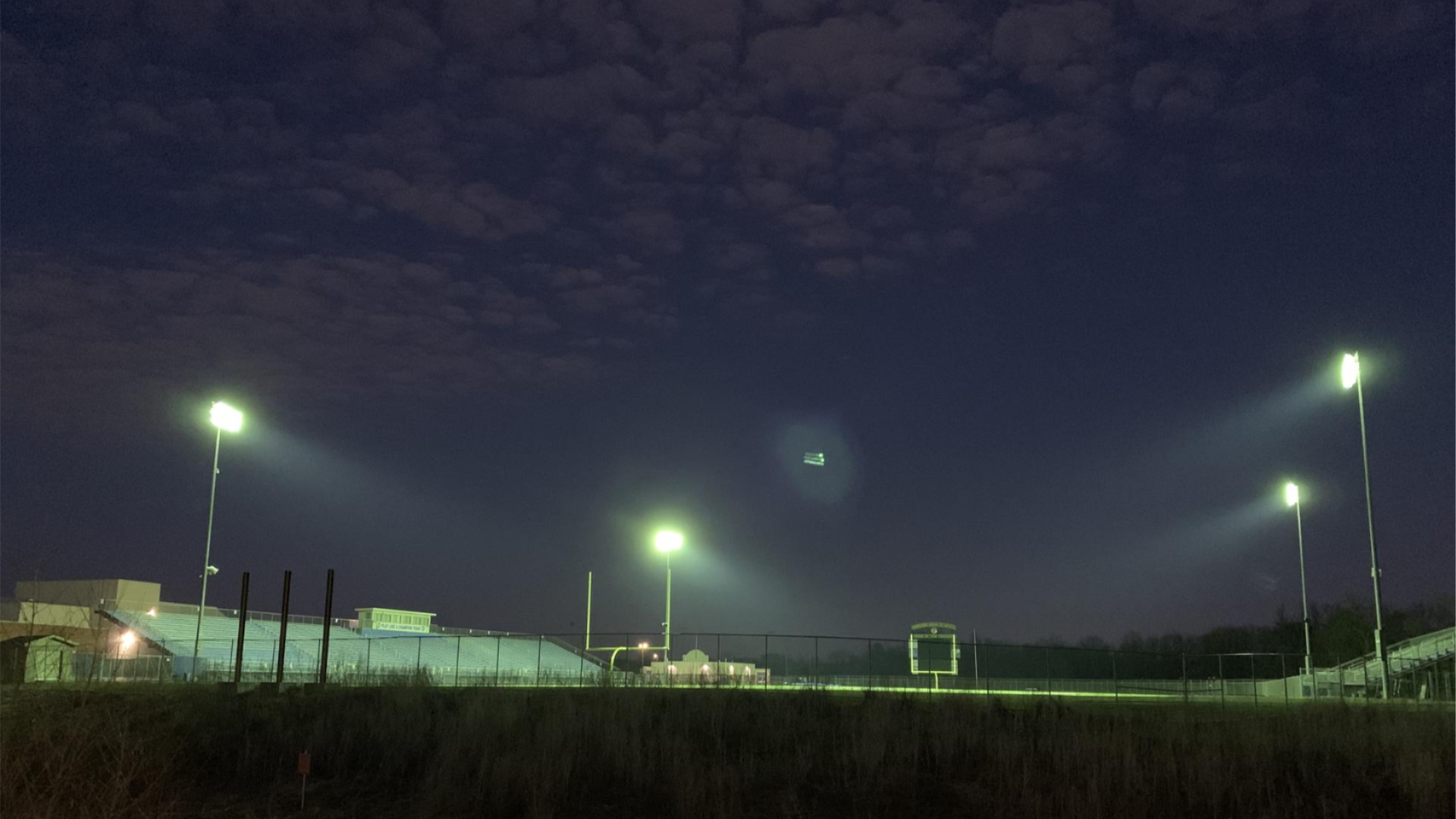 To the Senior Class of 2020
We are thinking of the Class of 2020 and turning the stadium lights on at 8:20 tonight for you: 20 hours and 20 minutes into the day! The lights of the stadium shine for the WHS students and staff to remind them of the brightness each new day brings with the hope that we will be together soon!
Dates to Remember - Important Status/Updated Information

As we continue to move through the challenges we are all dealing with, we will keep you updated regarding the status of the events still happening listed here:
As of April 6, the following events are still scheduled:
May 7 & 8 - Magic Theatre Band Concert, 7:30 p.m., Auditorium 1

May 14 & 15 - A Moment In Time Choir Concert, 7:30 p.m., Auditorium 1

May 16 - Prom, 8 :00 p.m. - Midnight, International Market Square (Formal attire will not be required to attend this dance.)
May 18 - Senior Awards Ceremony, 7:00 p.m., Auditorium 1 (This event has been moved from May 4 to May 18.)

May 21 - Orchestra Concert, 7:30 p.m., Auditorium 1

May 22 - Senior Directed One Act Performances, 7:00 p.m., Black Box

May 23 - Senior Directed One Act Performances, 1:00 p.m., Black Box

May 26 - Band Concert, 7:30 p.m., Auditorium 2

May 28 - Last Day for Seniors

May 28 - Band Concert, 7:30 p.m., Auditorium 1

May 29 - Commencement Ceremony, 6:30 p.m., Mariucci Arena
WHS Math Team Wins State Championship!
The WHS Math Team took first place at this year's Minnesota State High School Math League State Tournament. This marks their second consecutive tournament win to add to their 13th consecutive statewide regular season scoring title! Team members were freshmen Michelle Cao, Anurag Challagundla, Eric Chen, Matthew Chen, and Emma Zheng, sophomores Jeshwanth Mohan and Kevin Yang, junior Andrew Yang, and seniors George Cai and Xinze Tan. Matthew Chen also scored a perfect score on the individual invitational event, one of four students out of the 75 participants statewide who did so. Congrats!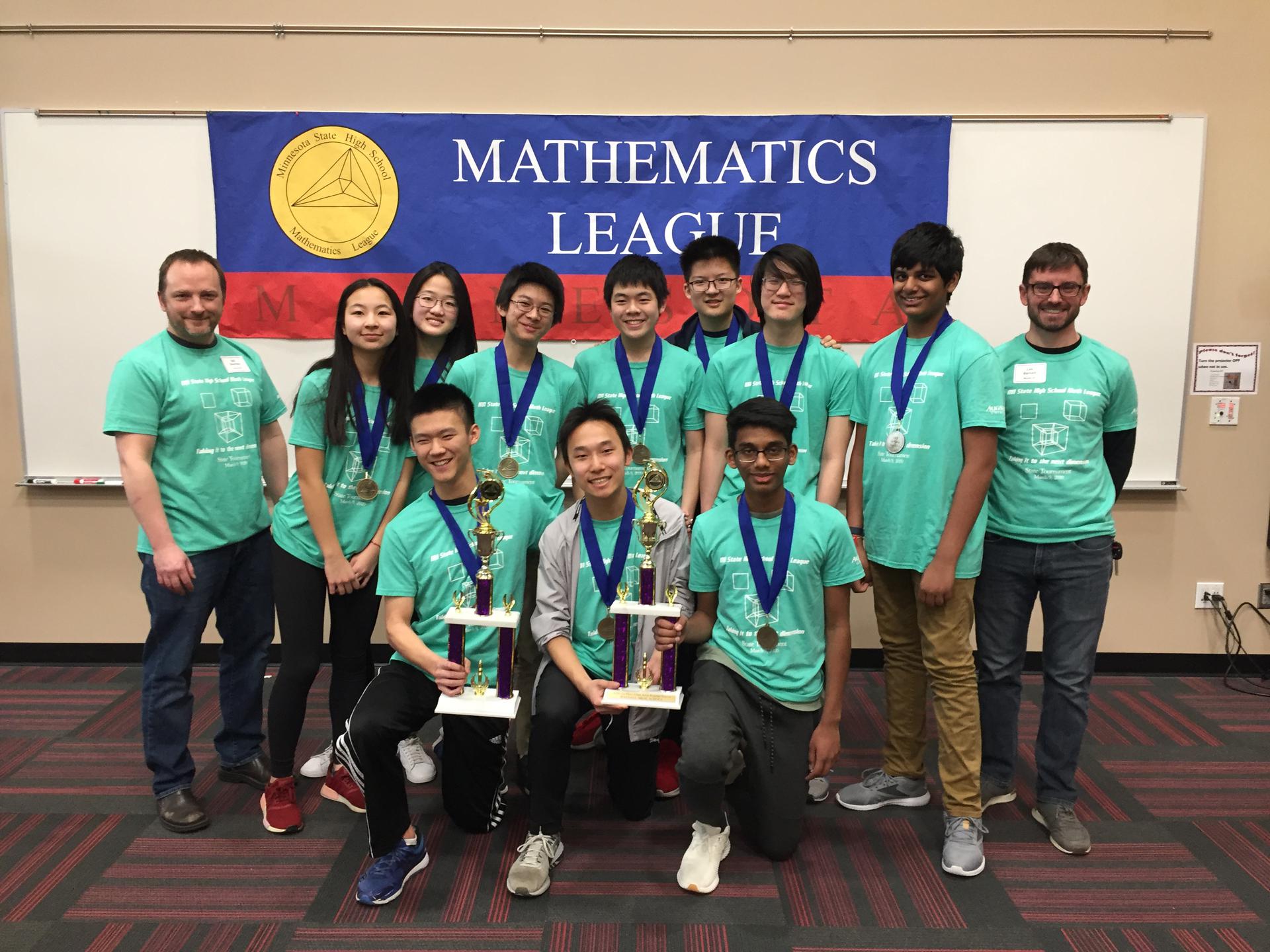 WHS Students Win Top Honors from Lake Minnetonka DAR
The Lake Minnetonka Chapter Daughters of the American Revolution has awarded the 2020 DAR Good Citizenship Award to Alicia Cerney and the 2020 DAR Scholarship Award to Rhynn Paulsen. Congratulations to both Alicia and Rhynn!
Recognize A WHS Staff Member

Recognizing - Mark Johnston, English Teacher
His dedication to students and love of teaching helped rekindle our daughter's love for learning. He also takes the time to connect with students in a meaningful way; he shows them that they matter within the huge school. For us, that is what makes the size of the school acceptable. - Chris Lentz
Don't be fooled by Mark's friendly manner and easy-going spirit; he is the one of the fiercest supporters of students at WHS. He uses powerful stories to enrich his lessons, and he makes literature memorable for his students through nontraditional media for study. He selflessly works with students, before and after school, so that not only can he meet their academic needs but their social-emotional needs as well. Every student who has him loves him, and we here at WHS should be thankful that he is one of our own. - Colleen Regnier and Shannon Kelly
Share the good things - Recognize a WHS Staff Member
Class of 2020/Senior Information
Graduation Cap & Gown Orders
Graduation cap and gown orders were due to Lifetouch February 28. If your senior has not yet ordered their cap and gown, please note that there will be extras available on April 29 at the upcoming Senior Cap & Gown Distribution Day. The cap, gown and tassel are supplied to each senior by the District at no cost. If you have further questions, you may contact the Lifetouch rep, Carson Amiot.
Senior Party 2020 Information
Senior Party Information
As we get closer to graduation, Senior Party information will continue to be updated. Please submit your email to wayzata.seniorparty@gmail.com to receive all updates. Be sure to check our Senior Party website frequently!
What can I do to protect myself and others during Cold & Flu Season?
Avoid being around others who are sick – when to keep your child home. When reporting attendance in Skyward Family Access, note that we have added Influenza-like Illness (oral temperature of 100° F or higher with a cough or sore throat) as an option. If your child has an oral temperature of 100° F or higher, please keep him/her home until they have been fever-free without medication for 24 hours.
Cover your nose and mouth with a tissue when you cough or sneeze, or cough or sneeze into your sleeve.
Wash your hands often with soap and water or an alcohol-based hand sanitizer.
Do not share drinking cups and straws.
Frequently clean commonly touched surfaces (doorknobs, refrigerator handles, phones, water faucets).
Talking to Kids About the Coronavirus – Child Mind Institute.
---
We've had so many great Ask Ali questions in our inbox – thanks to all who have submitted! Ali, along with her network of local experts, has been working hard to answer these questions. Responses are posted every Monday on her blog at partnersinpreventionmn.org/askali. Parents, you've got to check out the responses to these questions! There are some interesting ones that have been asked; chances are you might be wondering some of these things.
Monday, April 13, 2020
7:00 PM - 9:00 PM
Monday, April 27, 2020
4:00 PM - 6:00 PM
4955 Peony Lane, Plymouth, MN 55446 | Phone 763-745-6600