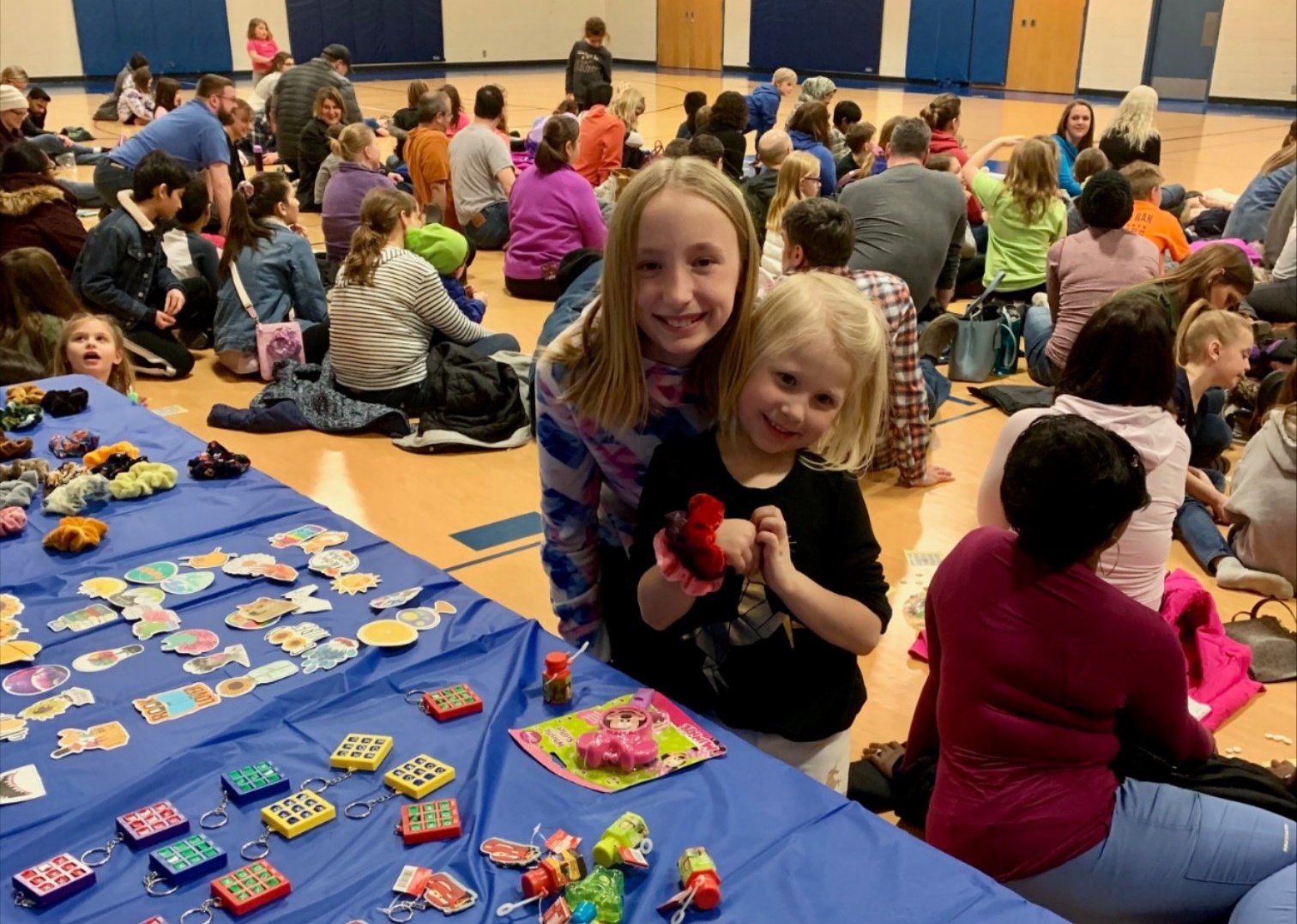 Message from Dr. Thompson
It is with mixed emotions that I share my decision to retire at the end of this school year. I have had a wonderful career of over 40 years in education and 25 years in Wayzata Public Schools. I first came to Plymouth Creek Elementary in 2004 and have had so many wonderful experiences with students, staff and families throughout the years. The process for hiring a new principal will begin soon with the goal of naming the next Plymouth Creek principal by mid-April. More details will be shared in the coming weeks.
Thank you PTO and all the volunteers for a great book fair and a delicious dinner last week during conferences. We so appreciate all that you do for the students, staff, and families at Plymouth Creek.
The carpool drop-off lane has been extra congested recently, and we've noticed a number of late-arriving students. To help us combat these issues, please consider the following:
Have your child ride the bus.

Park in the north parking lot and walk your child to the front door.

Drop your child off at 7:30 before all the congestion begins.

Follow the rules and only drop off children along the front curb, and use the entire curb; when parents only drop off in front of the school doors, this slows down the entire process. When the small buses are not in the carpool lane, cars may pull up all the way to the front of the curb. Parents should not be getting out of the car when dropping off along the curb.

Students should never be dropped off in the middle of the parking lot.

Remember children are small, so please drive slowly, and be patient and attentive.
If you haven't scheduled a conference with your child's teacher, please contact them. The conference window will be closing on March 13.
Spring break will be here in a few weeks. There will be no school from Thursday, March 26 through Sunday, April 5. If your family will be traveling beyond these dates, please report your absences using Skyward Family Access. More detailed instructions can be found in the "Reminders" section.
Panther Pride Winners - February 28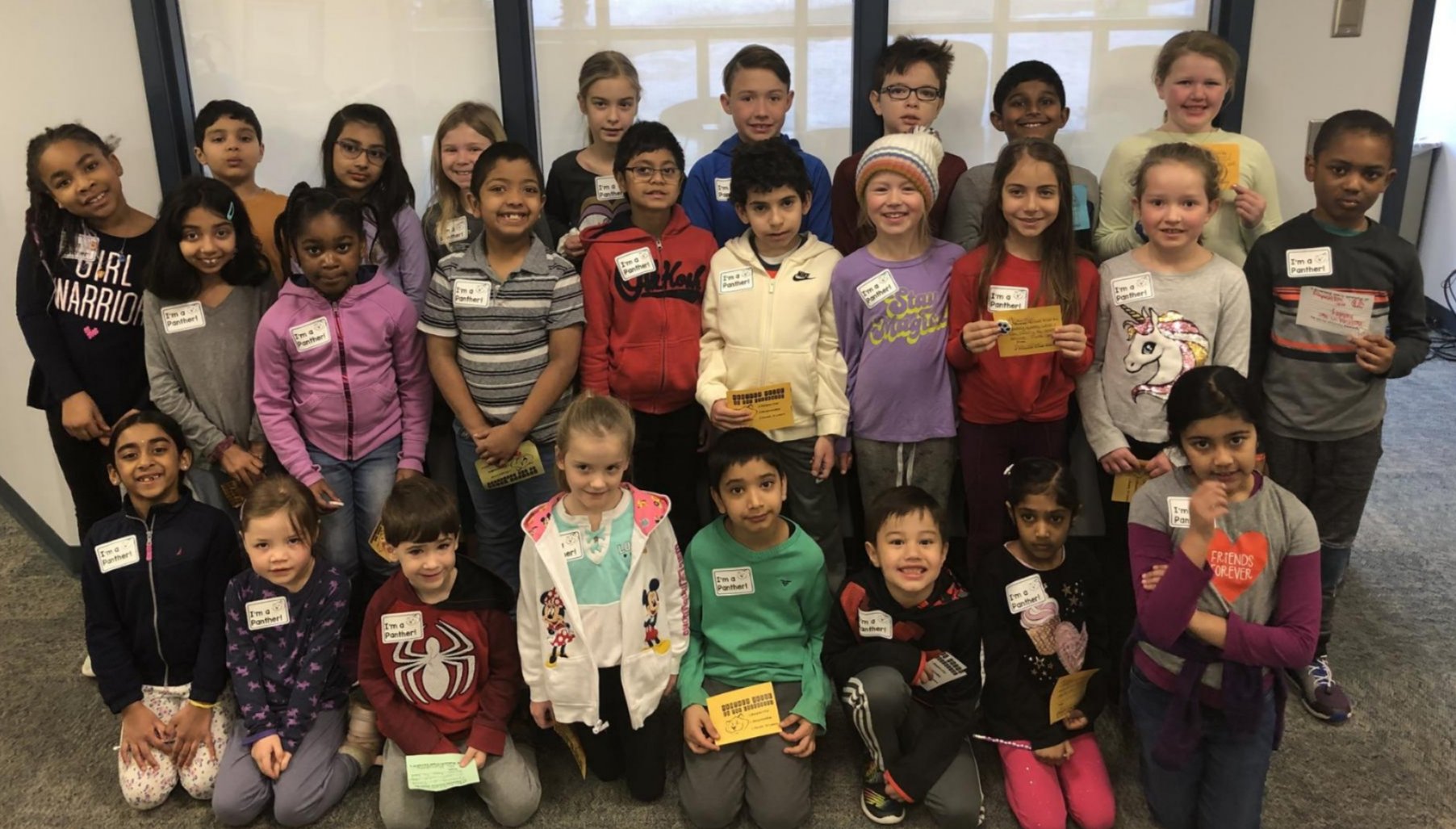 Order your 2019-2020 Yearbook Today!
Order your yearbook today! All orders need to be placed online. Please use ID code 2492020. The cost is $15 for a softcover yearbook or $20 for a hardcover yearbook. The deadline to order yearbooks is March 25.
From the Media Center
On Thursday, April 9, award-winning author Jennifer A. Nielsen will visit Plymouth Creek's fourth and fifth graders. She has written books for young adults and pre-teens, including the Ascendance series, and the historical fiction books A Night Divided, Resistance, and Words on Fire.
Some of Jennifer's books are available to pre-order at a discount through the Red Balloon bookshop. Students will have the opportunity to have their pre-ordered books signed when the author is here. Please fill out and return the order form to the Media Center by Friday, March 13 with a check made out to: Plymouth Creek PTO. Books will be delivered before the author visit on April 9. A special thanks to our PTO for sponsoring this additional author visit.
Art Update
Plymouth Creek students have been busy creating wonderful works of art for our Jungle-themed February Art Show. All of the artwork is on display in the hallways at Plymouth Creek Elementary School until after International Night on Friday, April 17.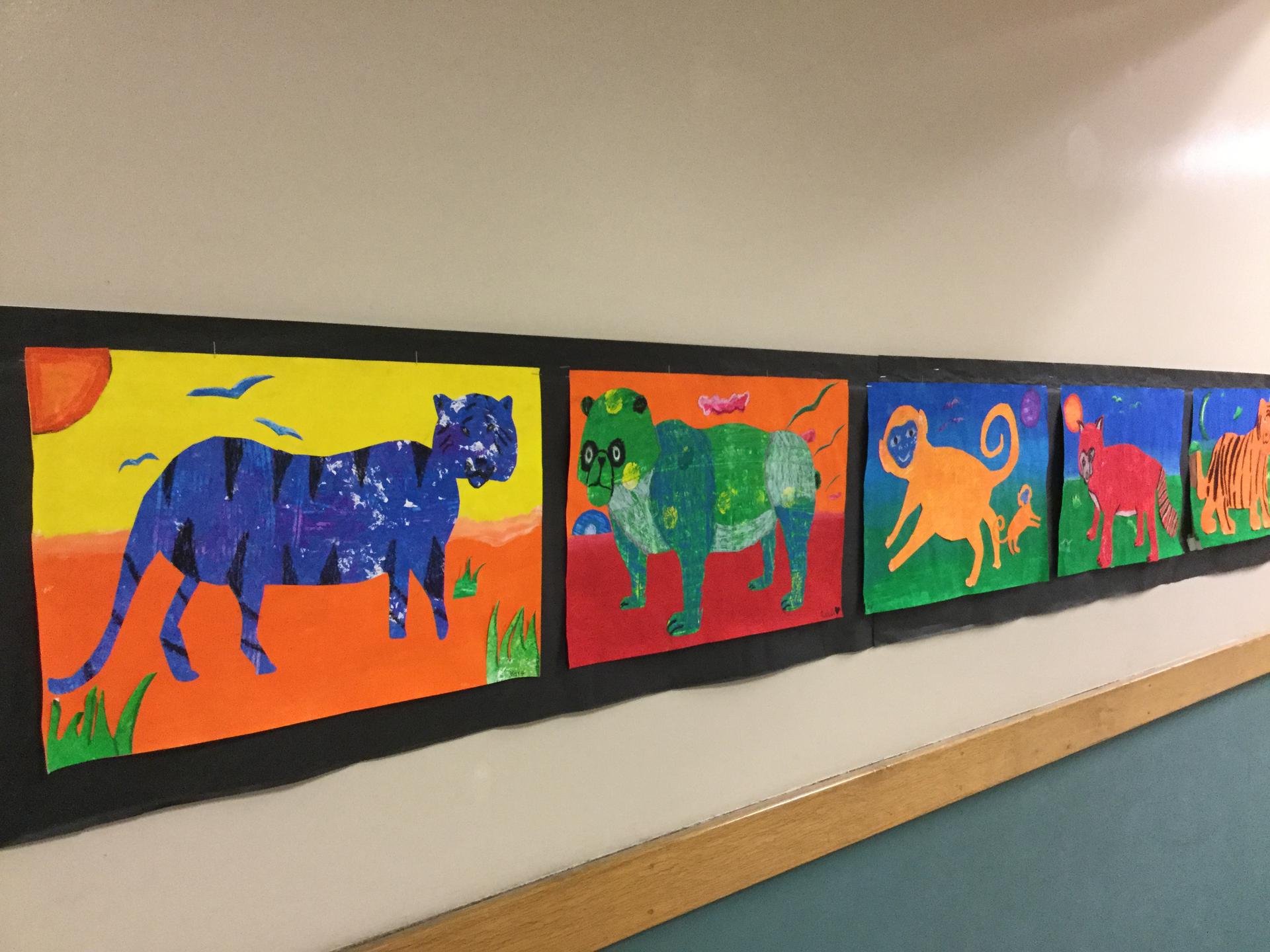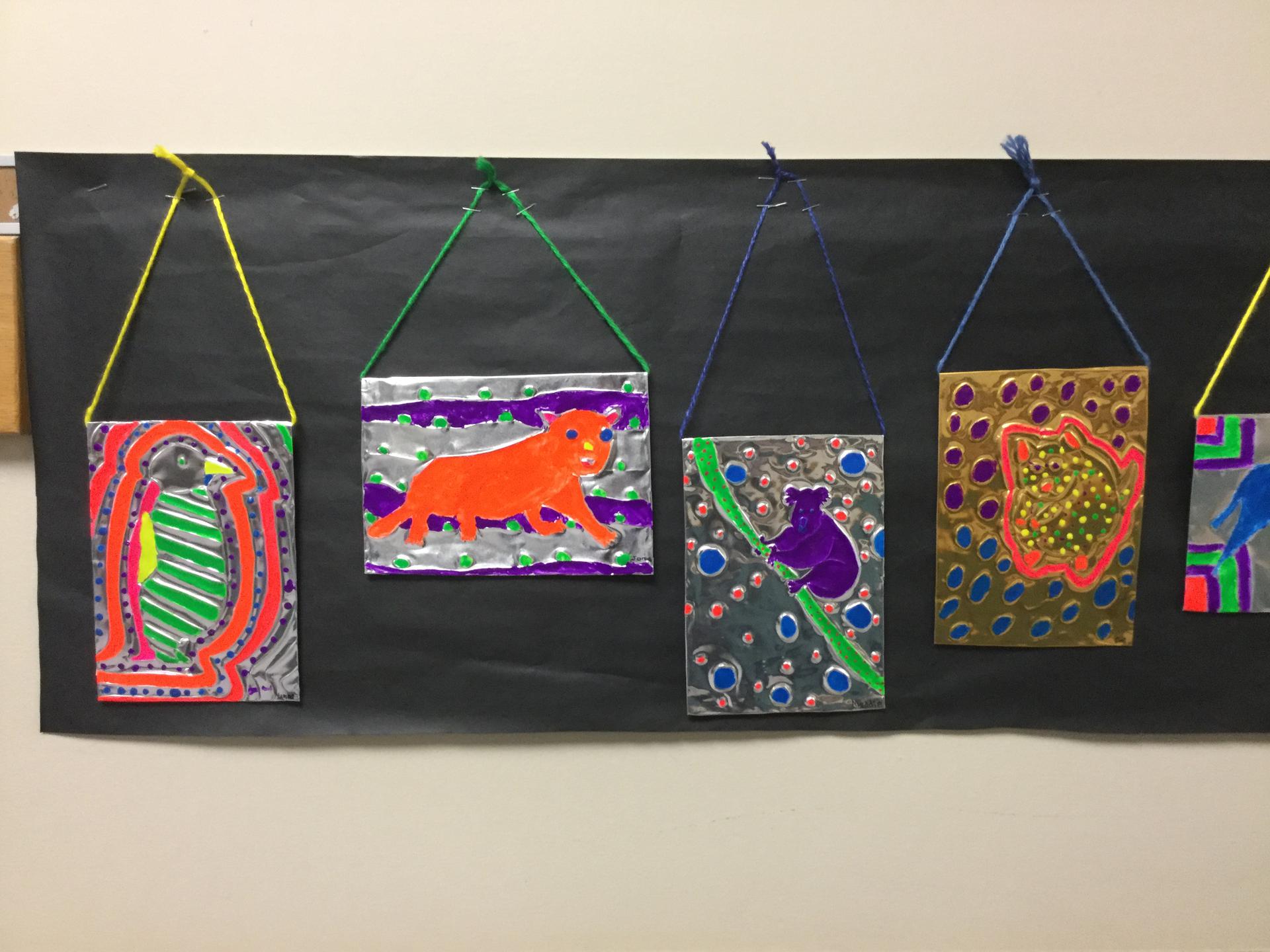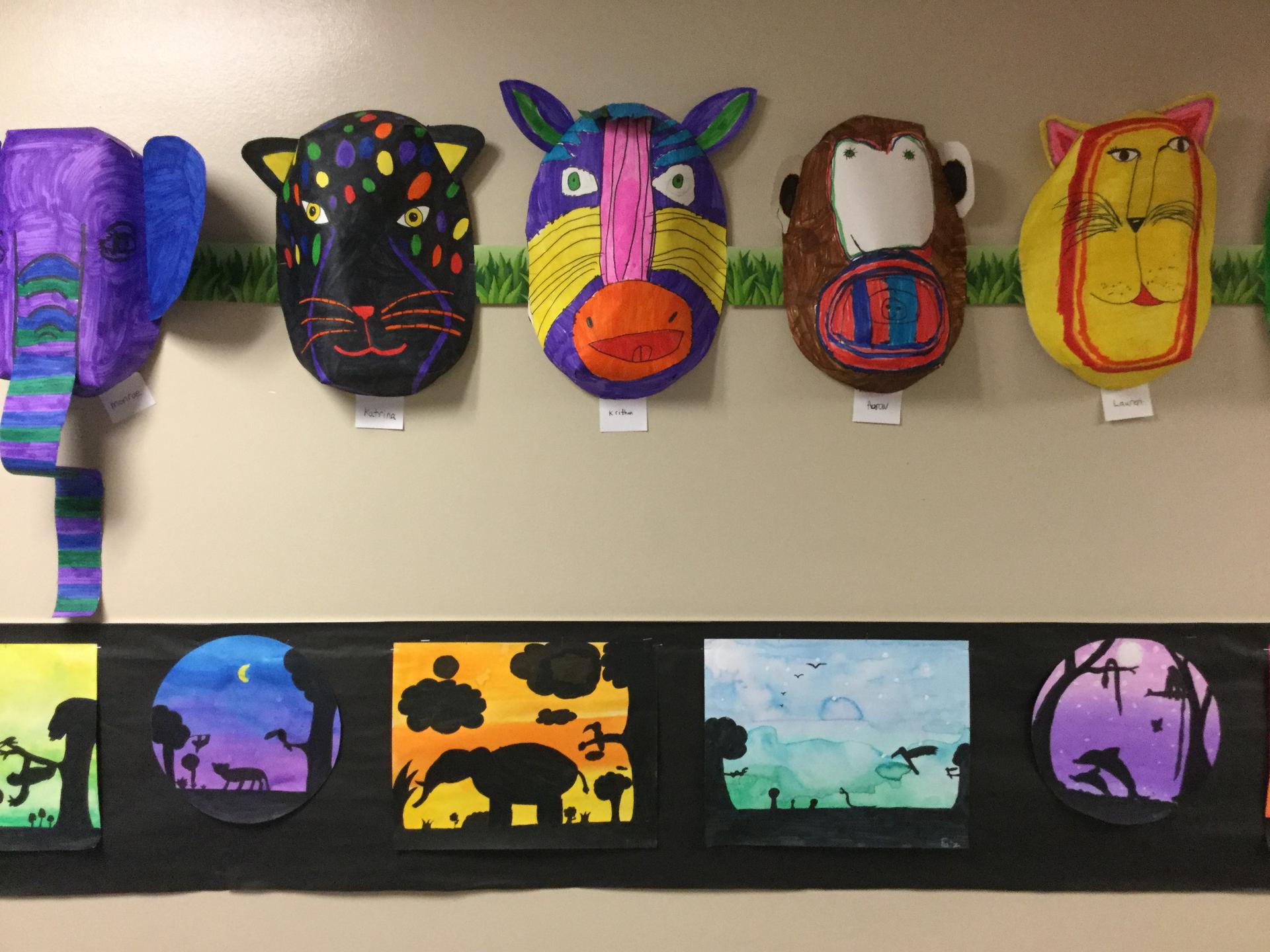 5th Grade Graduation Shirts
Attention 5th Grade Parents: orders are now being accepted for 5th grade graduation t-shirts. Orders will be taken until tomorrow March 6, so students can get their shirts before spring break. T-shirts are $5.00 and order forms can be brought to your child's teacher or the school office. Thank you to the PTO for subsidizing the balance of the t-shirt price!
Reporting Attendance in Skyward Family Access
A reminder that all absences (vacations, religious holidays, doctor appointments, illnesses, family emergencies, etc) should be entered via Skyward Family Access. Families will no longer need to complete a Travel Plan Form when they go on vacation, as all absences are now entered via Skyward Family Access. A few reminders when it comes to attendance:
Children are considered unexcused without an entry in Skyward Family Access or a call to the attendance line from a parent or guardian.

Students will also be marked unexcused if they arrive late to school and are not escorted into the office by a parent or adult.

When you are submitting the attendance request in Skyward Family Access, you must be logged in as a parent, not a student.

Calls to the attendance line (763-745-5855) should be reserved for last-minute attendance requests or changes.

Remember to also reach out to your classroom teacher to notify them of a planned full-day or multi-day absence.
Emergency Information Form
For a variety of reasons, there is often a need to contact you throughout the course of the school year. Parents/Guardians are asked to keep their contact information up-to-date in Skyward Family Access Emergency Information Form. Watch the Skyward Family Access video guide and to complete the form.

Big Thank You to All of Our PTO Volunteers!
Thank you to all the students, parents and teachers for your support of our book fair! Sales were over $13,000 and a portion of those proceeds will be used to buy new books for the classrooms! Also, over $500 was donated to Interfaith Outreach which is also matched by Scholastic Books for a donation to children's charities nationwide. Congratulations to Mrs. Lackas for being the winner of a $100 Scholastic gift card, and congrats to our poster raffle winners as well.
The book fair could not have been possible without all the hard work, dedication (i.e., long hours) and tremendous hearts of our book fair superstars Megan Westrum, Angie Hiller and Bitsy Grossman! To the parents who volunteered their time at the book fair: Marissa Wooten, Nicole Nelson, Vineetha Sarma, Amy Edwards, Mridula Pandey, Hoa Thompson, Dilia Mayo, Sonali Devda, Erika Salmela, Sandra McCarthy, Alexia Wierzbicki, Kaisa Koivukangas, Shailu Ambrose, Kara Schmid and Daniel Wexler - thank you for all of your hard work!
Thank you to everyone who came out Friday night for Plymouth Creek's Family Bingo Night! We had a great turnout and a lot of fun! Thank you to the families who donated gift cards for prizes. A huge thank you to our wonderful Mr. H. for once again being a phenomenal bingo caller and making the night extra special for all the kids!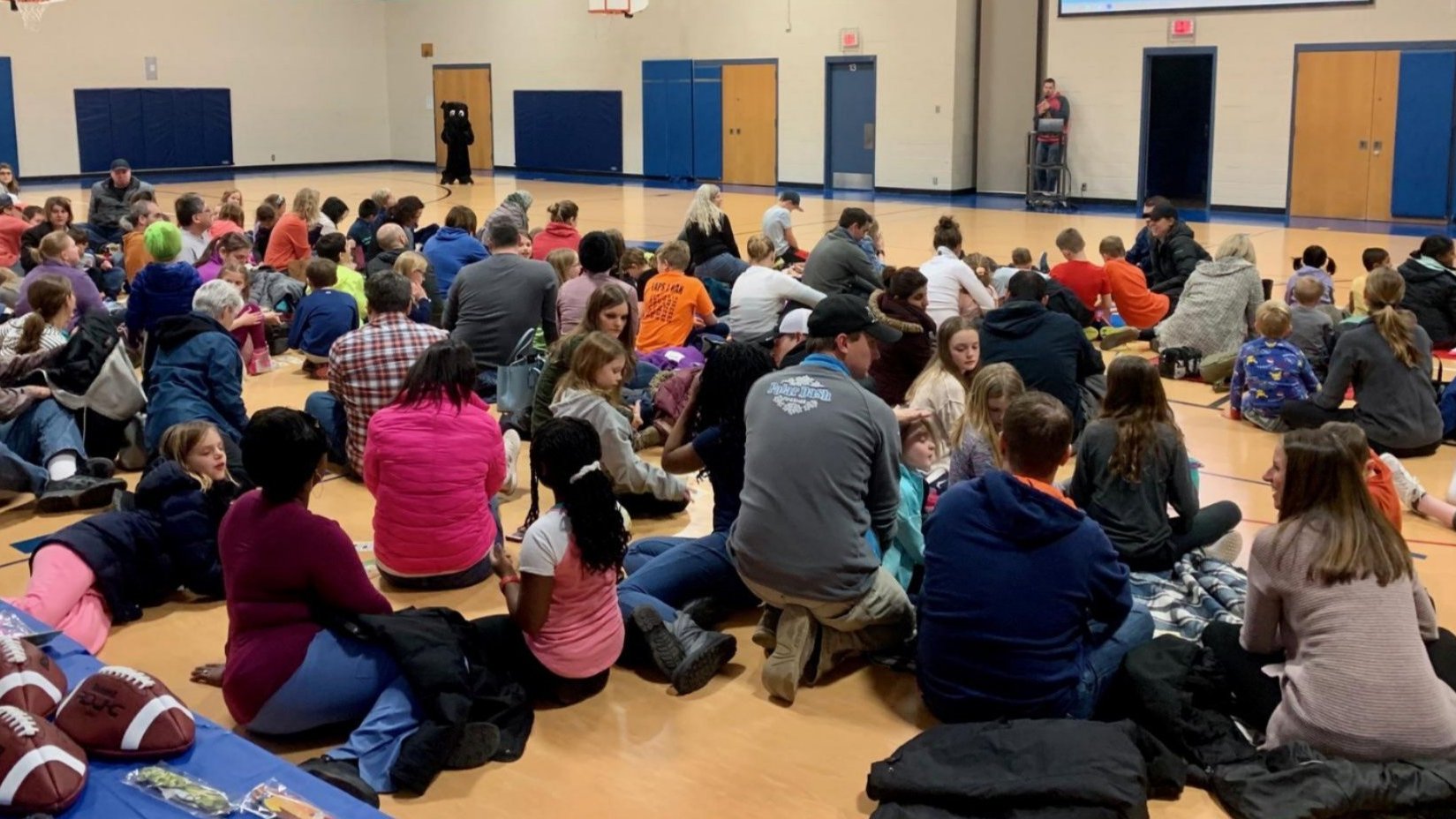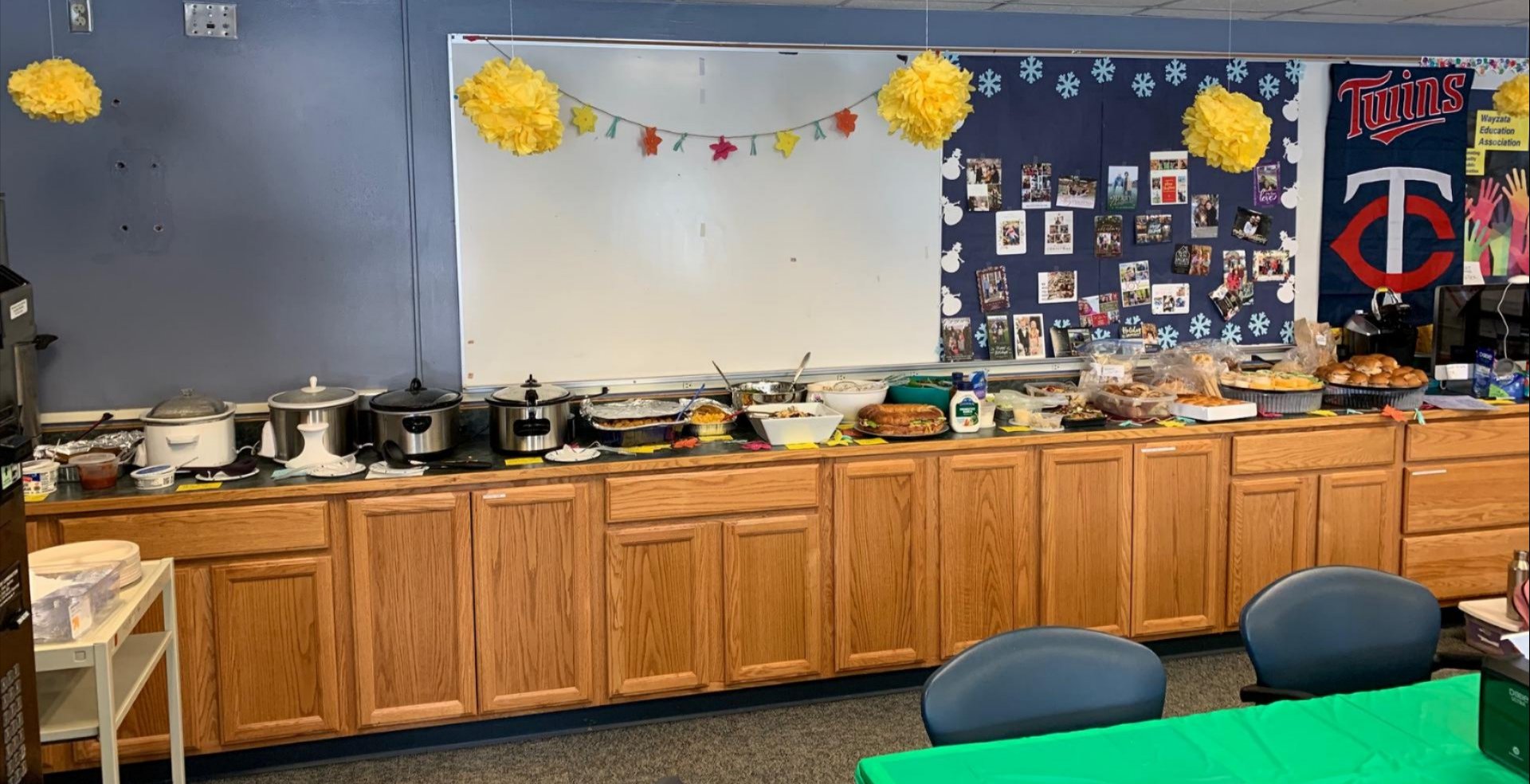 Thank you to all the families who donated food items for our staff appreciation dinner on Common Conference Night. We had a wonderful variety of items for teachers to choose from. Thank you Amber Stuart, Ann Nusbaum, Erin Lew, Amy Edwards, Kari Aschenbach, Patty Trier, Rachel Bonach, Samira L'Esperance, Courtney Myers, Marissa Wooten, Erika Salmela, Padma Yarrapureddy, Holly Carter, Catherine Voelkel, Tonya Radel, Nicole Nelson, Sanita Tiwari, Kari Skoglund, Kaisa Koivukangas, Sarah Cole, Angie Hoffman, Lisa Tauer, Stefania Luca, Rachel Bebus, Amanda Forsythe-Peterson, and Alexia Wierzbicki.
Box Tops are Going Digital!
If you still have a collection of the traditional clippings, please continue to turn those into your child's teacher, the office, or the container by the gym door, but be aware that the physical Box Tops are being phased out. Plymouth Creek's lifetime earnings from Box Tops is almost $38,000! This is a fantastic program that has benefited our children greatly over the years. Please take a minute to download the new Box Tops app, scan your receipts after each shopping trip, and watch our school earnings increase thanks to you!
What can I do to protect myself and others during Cold & Flu Season?
Avoid being around others who are sick – when to keep your child home.
Cover your nose and mouth with a tissue when you cough or sneeze, or cough or sneeze into your sleeve.
Wash your hands often with soap and water or an alcohol-based hand sanitizer.
Do not share drinking cups and straws.
Frequently clean commonly touched surfaces (doorknobs, refrigerator handles, phones, water faucets).
---
We've had so many great Ask Ali questions in our inbox – thanks to all who have submitted! Ali, along with her network of local experts, has been working hard to answer these questions. Responses are posted every Monday on her blog at partnersinpreventionmn.org/askali. Parents, you've got to check out the responses to these questions! There are some interesting ones that have been asked; chances are you might be wondering some of these things.
After school youth class opportunities at Plymouth Creek:
Crazy Chemistry
Engineering Club
Dazzling, Sparkly Art
Hatchimals
Check out our youth summer camp preview!
New this year! Cricket Club at Greenwood, open to students grades 3-5 from all elementary schools. Find more information on our registration site.
Financial assistance is available, find more information here or call 763-745-5200.
---
Upcoming Events:
Young Scientist Roundtable: Facial Surgery: Where Dentistry Meets Medicine - Dr. Deepak Kademani, oral & maxillofacial surgery specialist, sees patients from all over the state and region for complex head and neck problems. Dr. Kademani will highlight developments in facial surgery, and the overlap of dentistry and medicine. Tuesday, March 10 at 7 p.m., Central Middle School Auditorium

Events are free with no registration required.
Tuesday, March 10, 2020
7:00 PM - 8:45 PM
Thursday, April 9, 2020
7:00 PM - 8:40 PM
Tuesday, April 21, 2020
7:00 PM - 8:30 PM
Monday, March 9, 2020
7:00 PM - 9:00 PM
Monday, March 23, 2020
4:00 PM - 6:00 PM
16005 41st Avenue North, Plymouth, MN 55446 | 763-745-5800