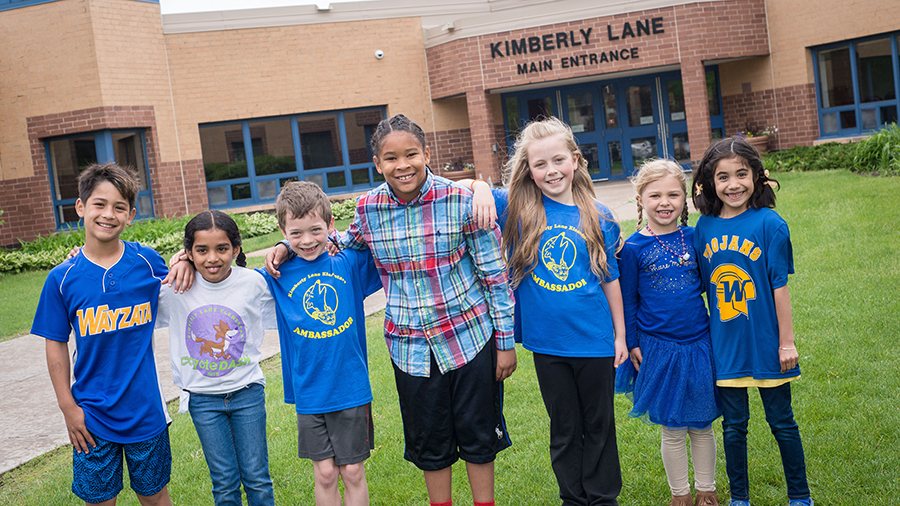 We had a great first week!
We invite you to join us for our Kindergarten and First Grade  Open House today, Thursday, September 6,  from 5:30-6:30. This is a parent/guardian event only.  We can't wait to see you tonight!
Our annual fundraiser the Coyote Dash is Friday, September 28. New this year we are moving to an online donation system. As always, you are invited to come cheer on your child. Both the running schedule and details on the donation system will be published closer to the event. If you are interested in volunteering please contact Natalie Fosland at nfosland@me.com.

This is an opportunity for kids to build school spirit while getting some exercise and raising money to support our school. Each grade runs for about 15 minutes during the school day. All funds will be directed to new books for the media center or to update classrooms libraries.  
Be looking for more information to come on this!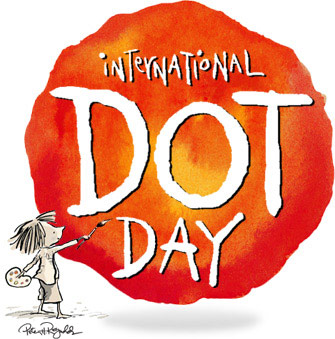 On Friday, September 14 we will be celebrating International Dot Day at Kimberly Lane. In art class with Ms. Hammero they have read "The Dot" by Peter H. Reynolds, and created a dot masterpiece. Our media specialist, Chris Schiemann, believes that "this book is great to build connections to student imagination, creativity, and positive thinking towards all student contributions in our classrooms to help build community." At Kimberly Lane, we truly believe that every student has something to contribute, no matter how big or small, and we want our kids to always know that. Join us by encouraging your child to show their creativity by wearing all things "dotty"!
Picture day is coming on Tuesday, September 18.  Flyers will be sent home with your student today.  You can order online before picture day at mylifetouch,com. The Kimberly Lane ID is M1218155Y0.  Please sign up to volunteer!
End-of-Day Protocol
If you have any change to your students end of day routine, please send in a paper copy of a note for your child to give to their teacher. If you do not send in a note, please call the office by 1:30 and let us know of any changes so we can let the teacher know. We are not able to make any changes after 1:30.
Please label all your student's belongings.  Lunch boxes, clothing, water bottles and outdoor wear.  Our lost and found already has items without names.  All items are donated at the end of each month.
If you have a kindergarten or first grade student, please make sure that their bus tags are visible on their back packs.  This is critical as we are working hard to get each student to the correct bus at the end of each day.
If you need to drop off a forgotten item for your student please bring it into the office by 9:30 a.m.  We will make only one delivery, after that we email teachers letting them know that there is an item in the office.  Teachers do not always get a chance to check emails during the day so please plan ahead.
Would you like to order spirit wear? You can go to rambow.com for ordering information. Store code is Wayzata.
No art background is needed to volunteer. Detailed lesson plans, curriculum and art projects are provided.

Our first PTA meeting will be Thursday, September 20 at 9 a.m. All are welcome!
Would you like to get more involved? Please consider volunteering at the school; we have a number of daytime and evening events available. 
Strings Information Night is Thursday, Sept. 20, from 6:30-7:30 p.m. at Central Middle School. MacPhail Center for Music to offers 2-5 graders evening violin and cello lessons at four of our elementary schools! Come to info night to find out more, visit our website or email Katie.
Auditions for All District Choir for grades 4 and 5 are October 9 & 10 at Birchview Elementary from 3:30-5:30 p.m. Look for more information in your school's e-news and a flyer from your music teacher!
Destination ImagiNation Information Night for parents and Team Managers is Tuesday, Sept. 25, from 6:30-7:30 at Central Middle School. Visit www.wayzatadi.org for more information on D.I.
Check out our after school WISHES classes at Kimberly Lane! Register now
A Series of Unfortunate One-Acts
​​​​​​​Kimberly Lane Engineering Club - next sessions starts October 22
Golf Squad - Learn the basics of golf from a PGA professional!
STEM Sampler Fall of 2018
17405 Old Rockford Road, Plymouth, MN 55446 | 763-745-5600