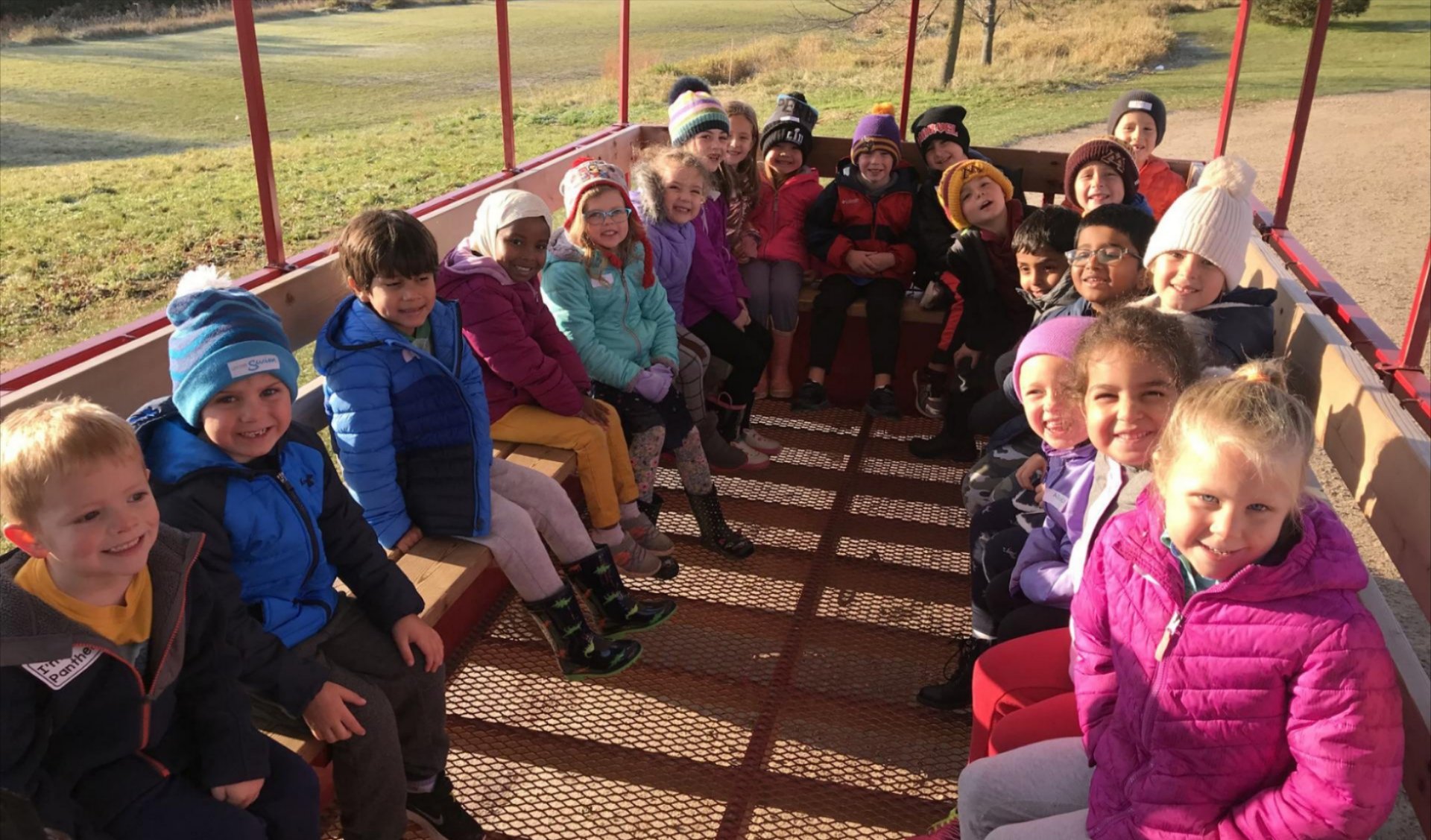 Message from Dr. Thompson
With the cold weather now here to stay, here are a few reminders:
We try to keep our parking lot and sidewalks clear, but icy sidewalks are a reality we need to be aware of.

Cold weather clothing is a must for all students. Unless temperatures or windchills drop significantly below zero, students go outside for 20 minutes of recess. When snow is on the ground, students in K-3 are required to wear snow pants and boots when playing on the playground. Students in grades 4-5 are required to wear boots when playing on snow covered surfaces, such as the play fields, gaga pit, etc. If your child is in need of winter clothing, please contact Mrs. Burros-Shoultz, our social worker, for assistance.

Please allow extra time when dropping off children in the morning. We have had many students who have been tardy recently. This creates a challenge for your child as he/she will miss important instruction time, announcements, lunch count, etc. Be aware that, if your child arrives after the bell rings at 7:45 a.m., they will need to be signed in by a parent or will be marked with an unexcused .tardy. Thank you for helping your child develop the habit of "being on time."

Weather-related emergency closing information is available on the District website.
Winter break begins Monday, December 23 and we return to school on Thursday, January 2. If your family will be traveling beyond these dates, please report your absences using Skyward Family Access. More detailed instructions can be found in the "Reminders" section below.
Student Council and Home Base are teaming up to collect donations for Toys for Tots! New, unwrapped toys in their original packaging are being collected in the foyer until Thursday, December 12. Watch some of our Home Base students give our donations on the 4:00 p.m. KARE-11 news show that day!
With the winter months here, buses can be late due to inclement weather conditions. Using the My Stop Mobile App can take the guessing out of your student's bus arrival time. My Stop is a web-based application available to all Wayzata Public Schools parents and students that lets you access live bus GPS information. Using a smartphone or tablet, parents and students can view the current location of buses on routes and the estimated time of arrival at their neighborhood bus stops.
Our school health para, Sharon Hanson, is in need of clean, gently-used clothes:
Girls elastic-waistband pants, size 6-8

Boys elastic-waistband pants, size 6-8
If you have items you are able to donate, we would appreciate it.
Panther Pride Winners - November 22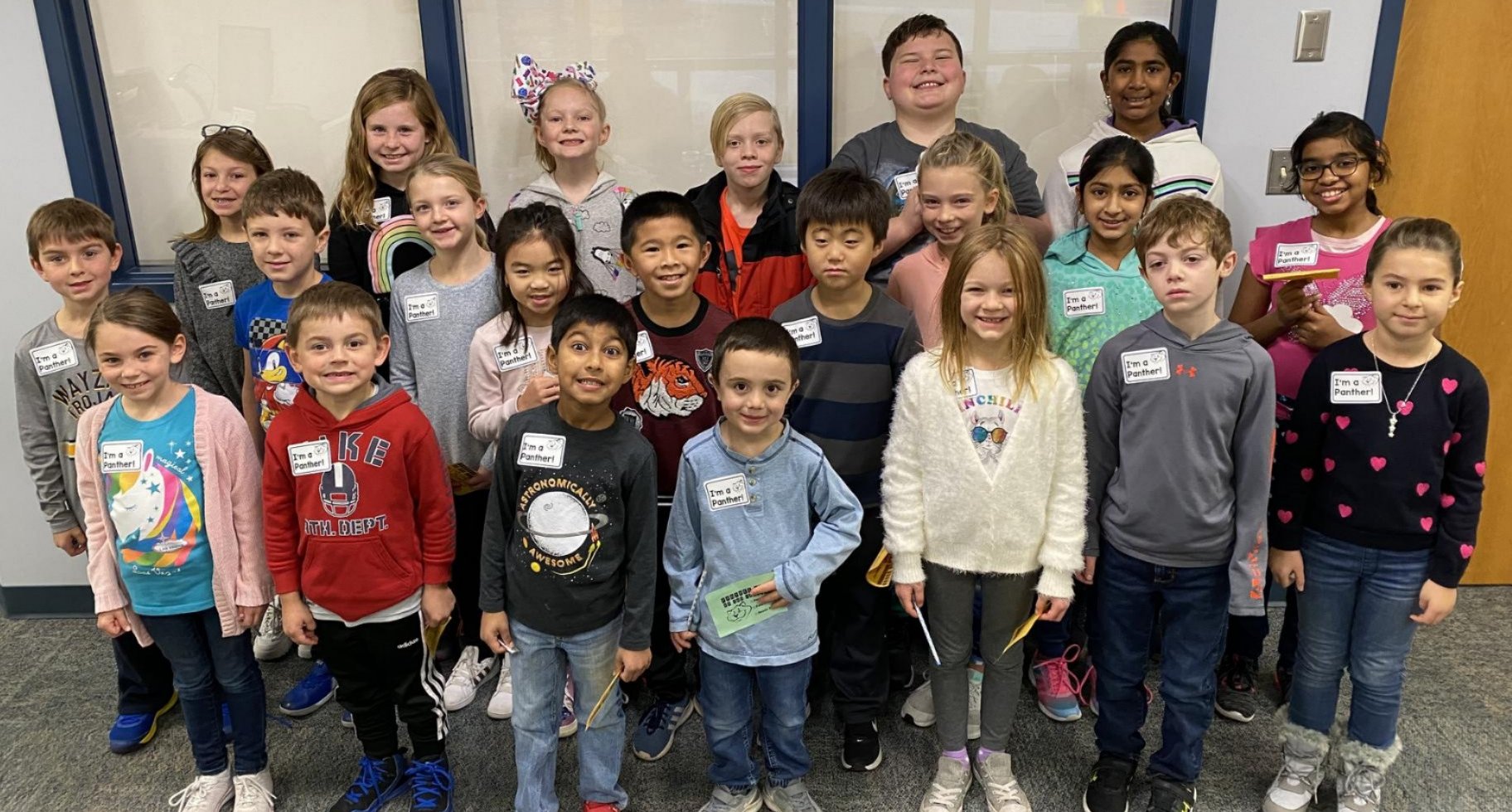 End-of-Day Change of Plans
If you have an end of day change that affects Home Base or any of the smaller childcare buses that serve the school, you must let them know if your student will not be riding that bus or attending Home Base. At the end of the day, we have to hold all buses if we are looking for students who are supposed to be in those locations. Thank you for your support in helping our end of day run smoothly!
Toys for Tots Drive!
Home Base and Student Council are partnering for our annual Toys for Tots drive again this year. There will be a box in the front entry way of the school. Please send unwrapped, packaged toys designed for infants through 16 years old. We will be collecting through Thursday, December 12. Be sure to watch KARE-11 on Thursday, December 12 at 4:00 p.m. to see the Home Base kids on the news! Any questions or concerns, please call Home Base at 763-745-5898 or email pchomebase@wayzataschools.org.
Lost and Found
Please check out our lost and found, located in the front entryway. There is a large collection of gloves, sweatshirts, hats, and water bottles. Parents can stop by during the day or after school. Students can search for missing items before school or during their lunchtime. All hats, gloves, and mittens will be washed and brought to the health office.
Reporting Attendance in Skyward Family Access
As the holiday season approaches and families begin planning for trips and vacations, we wanted to remind you that all absences (vacations, religious holidays, doctor appointments, illnesses, family emergencies, etc) should be entered via Skyward Family Access. Families will no longer need to complete a Travel Plan Form when they go on vacation, as all absences are now entered via Skyward Family Access. A few reminders when it comes to attendance:
Children are considered unexcused without an entry in Skyward Family Access or a call to the attendance line from a parent or guardian.

Students will also be marked unexcused if they arrive late to school and are not escorted into the office by a parent or adult.

When you are submitting the attendance request in Skyward Family Access, you must be logged in as a parent, not a student.

Calls to the attendance line (763-745-5855) should be reserved for last-minute attendance requests or changes.

Remember to also reach out to your classroom teacher to notify them of a planned full-day or multi-day absence.
Emergency Information Form
For a variety of reasons, there is often a need to contact you throughout the course of the school year. Parents/Guardians are asked to keep their contact information up-to-date in Skyward Family Access Emergency Information Form. Watch the Skyward Family Access video guide and to complete the form.

Box Tops are Going Digital!
If you still have a collection of the traditional clippings, please continue to turn those into your child's teacher, the office, or the container by the gym door, but be aware that the physical Box Tops are being phased out. Plymouth Creek's lifetime earnings for Box Tops is almost $38,000! This is a fantastic program that has benefited our children greatly over the years. Please take a minute to download the new Box Tops app, scan your receipts after each shopping trip, and watch our school earnings increase thanks to you!
If school is canceled, will you get the call?
With winter on its way, make sure you're familiar with Wayzata Public Schools inclement weather procedures for school cancellations. To ensure you receive messages regarding any weather-related cancellations, check that your phone numbers and email addresses are listed correctly in Skyward Family Access. In the event of inclement weather, please listen to the radio and TV news; watch for updates on Facebook and Twitter; and check the district website. If you have subscribed for SMS messages, be sure to text "YES" to 67587 to confirm your opt-in.
---
Wayzata Education Fund's Thank a Teacher Program
We have a lot of amazing teachers and staff here at Wayzata Public Schools. What better way to show them you appreciate them by giving back to our schools? From November 21 to December 17, any donation through Wayzata Education Fund's Thank A Teacher program will come with a certificate of appreciation to that teacher or staff member from the student named in the donation. As a bonus, any donation of $25 or more also comes with a bundlet from Nothing Bundt Cakes-Minnetonka, our generous partner in this program. Say thank you and support a good cause all in one!
---
November 2019 Wayzata Legislative Action Committee (LAC) Meeting Update
The Wayzata LAC met Wednesday, November 13. Jim Westrum, executive director of finance and business, presented an update on finances for Wayzata Public Schools. During the 2019 Legislative Session, an additional 2% was added to the general formula for 2019-2020 and 2020-2021. In addition, WPS will also receive an additional $400,000 in one-time safe schools aid. Wayzata Public Schools' LAC is a non-partisan group of citizens that monitors legislative activity as it affects K-12 education and advocates positions on behalf of the district.
---
Youth Enrichment Opportunities
Be sure to check out all the Community Ed options below... from chess, to strings, to theatre, and more!
---
We've had so many great Ask Ali questions in our inbox – thanks to all who have submitted! Ali, along with her network of local experts, has been working hard to answer these questions. Responses are posted every Monday on her blog at partnersinpreventionmn.org/askali. Parents, you've got to check out the responses to these questions! There are some interesting ones that have been asked; chances are you might be wondering some of these things.
Winter after school class opportunities at Plymouth Creek:
Yoga & Art
Art Lab
Engineering Club
Financial assistance is available, find more information here or call 763-745-5200.
Upcoming Events:
Young Scientist Roundtable: New Treatments for Spinal Cord Injuries - Spinal cord injury is devastating. There are many exciting advancements being made in the treatment of spinal cord injuries. Current thinking is that there is not one single cure, but likely a combination of potential therapies that can be used. Dr. Ann Parr, Board Certified Neurosurgeon and faculty member in the Graduate Program in Neuroscience and the Stem Cell Institute, will share how her laboratory is using a combination of stem cells, scaffolding and electrical stimulation as potential therapies. Monday, December 9 at 7 p.m., Central Middle School Auditorium

Parenting with Vision: Bully Proofing Your Kids - January 13, Central Middle School auditorium

Events are free with no registration required.
Monday, December 9, 2019
7:00 PM - 9:00 PM
Monday, December 16, 2019
4:00 PM - 6:00 PM
16005 41st Avenue North, Plymouth, MN 55446 | 763-745-5800