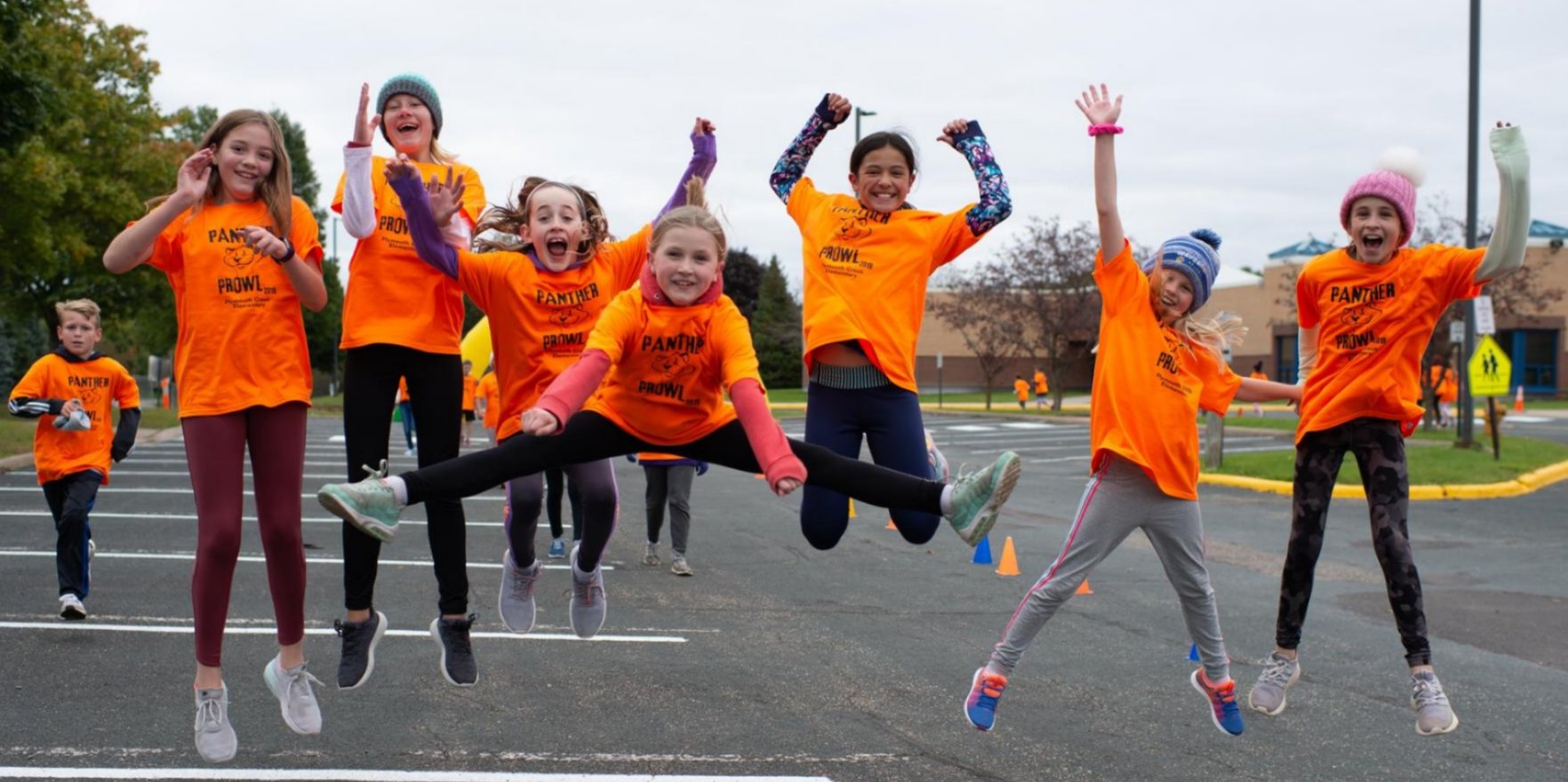 Message from Dr. Thompson
Congratulations to our top fundraising students: Ava-Marie T, Maia-Rose T, and Avika H. Congratulations to the top fundraising student for each grade level: Elise L, Jayden H, George Y, Olivia S, Victoria Y, Alannah M, and Luca S. We had a fun assembly recognizing all of the school, grade, and class participants, seeing Mr. Hawkinson (and all of the teachers *Surprise!*) doing the chicken dance, and mummifying Dr. Thompson with toilet paper. Thanks again to PTO and all parents for your phenomenal support.
Fall classroom parties will take place on Thursday, October 31. Here are a few friendly reminders:
Name badges will be printed for classroom volunteers. Only volunteers with pre-printed name badges will be able to join parties.

Parties can not use the Atrium spaces.

Parties will last a maximum of 1.5 hours.

Parties must end by 1:30.

Only 1 store-bought, pre-packaged food item that is pre-approved by the classroom teacher to ensure it's safe for all students.

Water is the only beverage option.

Parents may only pick-up the children whose classroom they are volunteering in. Children cannot be pulled from other classrooms after the parties.

All cars must be moved from the carpool lane by 1:45.
Conference Scheduling
Parent-Teacher Conferences have begun. Our common conference night is today, October 24, from 3:20-7:20 p.m. Other conference times between October 21 - November 7 will be listed in Skyward Family Access by each classroom teacher. Conferences with Specialist Teachers need to be scheduled separately.
If you and your child's other parent are divorced or separated, we encourage you to attend the conference together. We will not be scheduling separate conference times. When you attend the conference together, you both hear the same information from the teacher, and each of you has the opportunity to ask questions to clarify what is being reported.
We hope you are able to attend to learn how your child is progressing and to partner with teachers for continued success at school.
Panther Pride Winners - October 11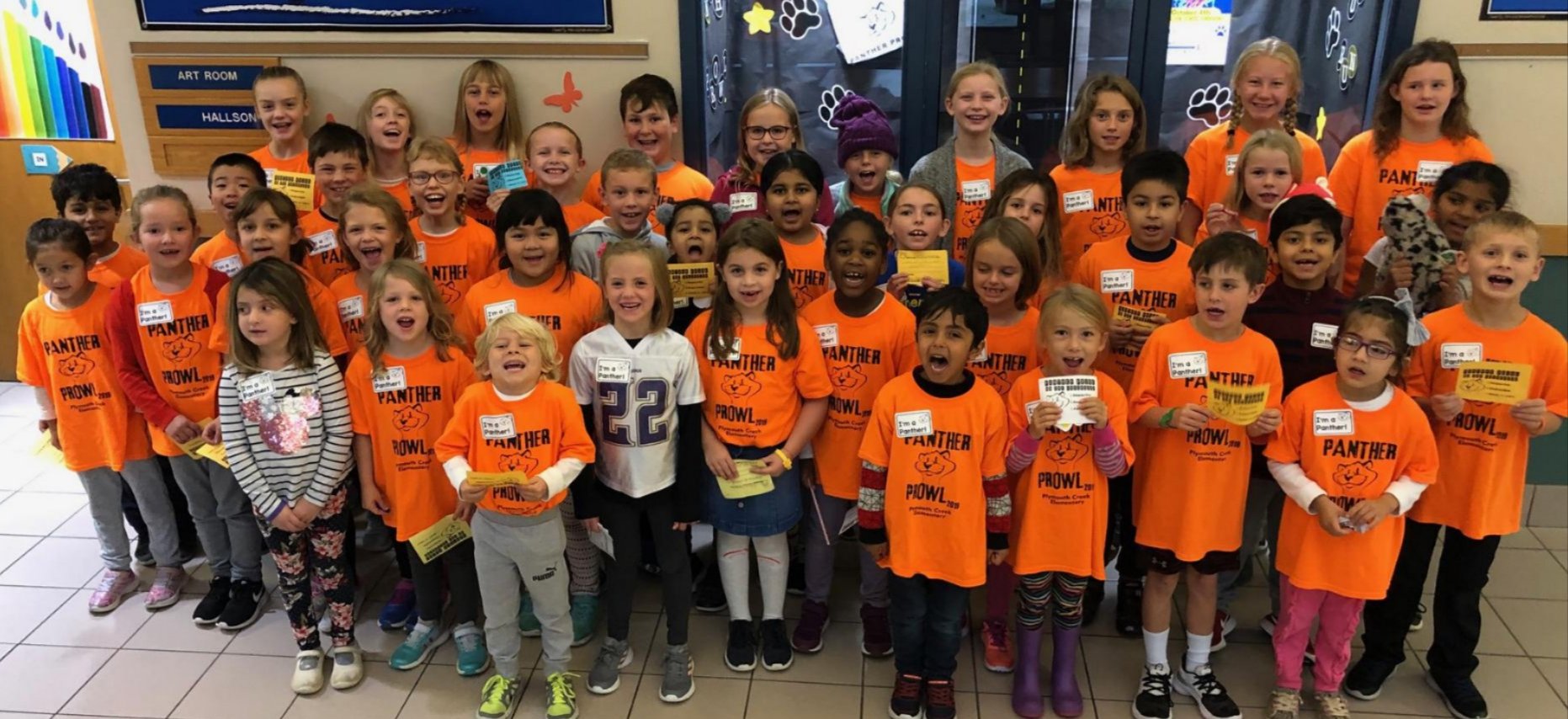 Picture Retake Day
Lifetouch will be here November 13 for retakes. Pictures can be ordered online.
Lost and Found
Please check out our lost and found, located in the front entryway. There is a large collection of gloves, sweatshirts, hats, and water bottles. Parents can stop by during the day, after school or while they are here for conferences. Students can search for missing items before school or during their lunchtime. All hats, gloves, and mittens will be washed and brought to the Health Office. Remaining items will be donated to Interfaith Outreach in mid-November.
Family Service Night
Family Service Night is right around the corner on Thursday, November 15, 6:00-8:00 p.m. We are making 1,000 lunches for Mary's Place and we need your help! Beginning Monday, October 28, bring your grade-level donations to the front foyer:
Kindergarten - Individual Fruit Snacks

1st Grade - Individual Chip Bags

2nd Grade - Jars of Peanut Butter

3rd Grade - Individual Applesauce / Pudding

4th Grade - Juice Boxes

5th Grade - Jars of Jelly
Reporting Attendance in Skyward Family Access
As the holiday season approaches and families begin planning for trips and vacations, we wanted to remind you that all absences (vacations, religious holidays, doctor appointments, illnesses, family emergencies, etc) should be entered via Skyward Family Access. Families will no longer need to complete a Travel Plan Form when they go on vacation, as all absences are now entered via Skyward Family Access. A few reminders when it comes to attendance:
Children are considered unexcused without an entry in Skywards Family Access or a call to the attendance line from a parent or guardian.

Students will also be marked unexcused if they arrive late to school and are not escorted in to the office by a parent or adult.

When you are submitting the attendance request in Skyward Family Access, you must be logged in as a parent, not a student.

Calls to the attendance line (763-745-5855) should be reserved for last-minute attendance requests or changes.

Remember to also reach out to your classroom teacher to notify them of a planned full-day or multi-day absence.
Emergency Information Form
For a variety of reasons, there is often a need to contact you throughout the course of the school year. Parents/Guardians are asked to keep their contact information up-to-date in Skyward Family Access Emergency Information Form. Watch the Skyward Family Access video guide and to complete the form.
Partners in Art Volunteers Needed!
Would you like a chance to volunteer in your child's class? We are in need of Partners in Art volunteers, especially in kindergarten, 1st and 2nd grades. No previous art experience is necessary in order to participate. All curriculum information and project ideas are provided. You just need a willingness to prepare a lesson and present in front of your child's class. There are five different lessons taught once a month throughout the year. The number of lessons you will teach depends on how many volunteer in your child's classroom. If you are interested in volunteering for this program or have further questions, please contact the committee at partnersinartpce@gmail.com.

Box Tops are Going Digital!
If you still have a collection of the traditional clippings, please continue to turn those into your child's teacher, the office, or the container by the gym door, but be aware that the physical Box Tops are being phased out. Plymouth Creek's lifetime earnings for Box Tops is almost $38,000! This is a fantastic program that has benefited our children greatly over the years. Please take a minute to download the new Box Tops app, scan your receipts after each shopping trip, and watch our school earnings increase thanks to you!
Directory Information
Our Plymouth Creek Elementary Directory is one of the most vital resources of the year for our families and you have a chance to be a part of it! Our directory is an important part of our
school year, connecting each of our families, kids and staff to each other. If you or anyone you know would like to advertise in the Plymouth Creek Elementary 2019-2020 directory please email Jodi Rankin at jodi@fun2raise.com or you may reach her directly at 952-641-7100 x 101. She will make sure that you choose a message that will generate business for you and money for our school.
District Standardized Test Scores (aReading, aMath, and CogAT)
Fall standardized test scores have been loaded into Skyward Family Access. Students in grades 2-5 took the FastBridge aReading and aMath tests. Students in grade 4 also took the Cognitive Abilities Test (CogAT). For information on how to access and interpret your child's fall standardized test scores, visit the Research and Evaluation webpage.
---
Elementary Report Card Survey and Focus Groups
Wayzata Public Schools is asking for feedback on our elementary school report cards. Email invitations were sent to all parents of students in grades K-5 on October 10. You can take the survey via the link in that email or go directly to the survey.
---
2019 School Board Elections
On November 5, eight candidates will be on the ballot for four positions on the Wayzata School Board. Three incumbents are running. Election and voting information is available on the School Board Elections webpage .
---
Youth Enrichment Opportunities
Be sure to check out all the Community Ed options below... from chess, to strings, to theatre, and more!
---
Head Lice Information
Head lice is a common problem for children in childcare settings and schools and anybody can get it. Most cases of head lice are acquired outside of school. Remember to check your child's head after returning from a play date or sleepover – two common settings where head lice are spread. Head lice are a nuisance, not a serious disease or a sign of poor hygiene. While it is unlikely to prevent all cases of head lice, children should be taught not to share personal items such as combs, brushes and hats. Regular observation by parents can also be an effective way to detect and quickly treat head lice. More information is available on the Minnesota Department of Health or Centers for Disease Control websites as well as ways to treat head lice.
---
We've had so many great Ask Ali questions flooding our inbox over the past month. Thanks to all who have submitted! We want you to know Ali, along with her network of local experts, have been working hard to answer these questions. Responses are posted every Monday on her blog at partnersinpreventionmn.org/askali. Parents, you've got to check out the responses to these questions! There are some interesting ones that have been asked; chances are you might be wondering some of these things. Keep the questions coming!
Destination Imagination is an international Creative Problem Solving competition that helps students build skills in STEAM areas. Teams of 6-7 students develop creative solutions in areas like Science, Engineering, Fine Arts, Community Service, and more. The registration deadline is Nov 1. Check out our info sheet to learn more! Form your team today!
After school classes at Plymouth Creek:
Engineering Club
Olaf and Friends
Fall 2019 STEM Sampler - Join us as we explore new STEM topics. We will shake things up as we investigate volcanoes, earthquakes, and plate tectonics. Explore aerodynamices by designing and testing our own flying machines as we learn about lift, drag, and thrust. Experiment with mixtures that are sloppy, slimy, and foamy.
The Frozen Princesses
Upcoming Events:
Young Scientist Roundtable: High-Resolution DNA Analysis: Enhancing Food Safety, Nov 12 at 7:00 p.m., Wayzata High School Auditorium

Parenting with Vision: As parents it can be hard to know how to respond to our child's anxiety in a helpful way. Come learn evidence based approaches for addressing anxiety and stress while strengthening the essential parent-child relationship. Join us for Parenting with Vision, October 29, 7-8:30 pm, Wayzata High School, Auditorium 2
Parenting with Vision is sponsored by the District Liaison Committee and your PTA/PTO.
Events are free with no registration required.
Monday, October 28, 2019
4:00 PM - 6:00 PM
Tuesday, November 12, 2019
7:00 PM - 9:00 PM
16005 41st Avenue North, Plymouth, MN 55446 | 763-745-5800